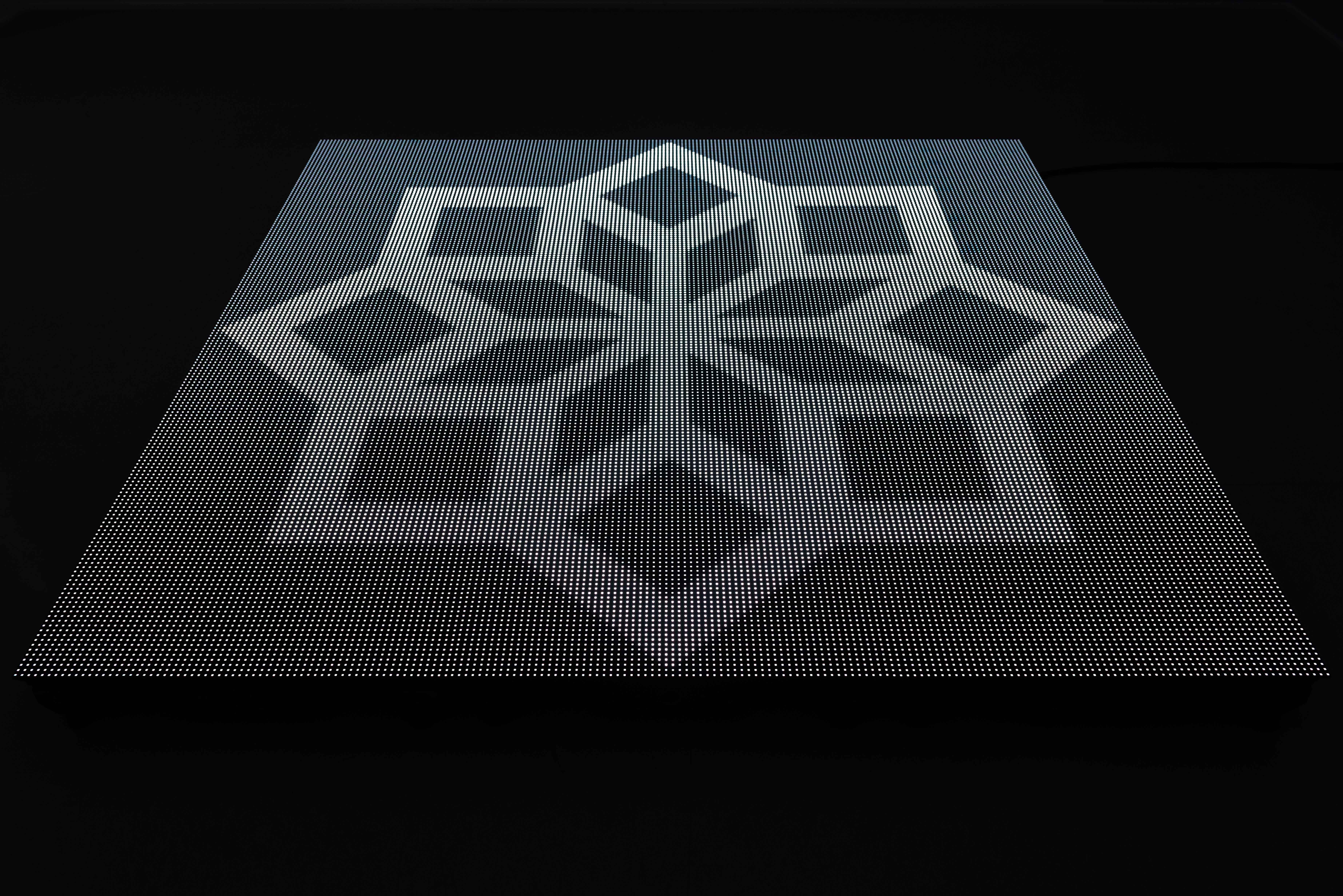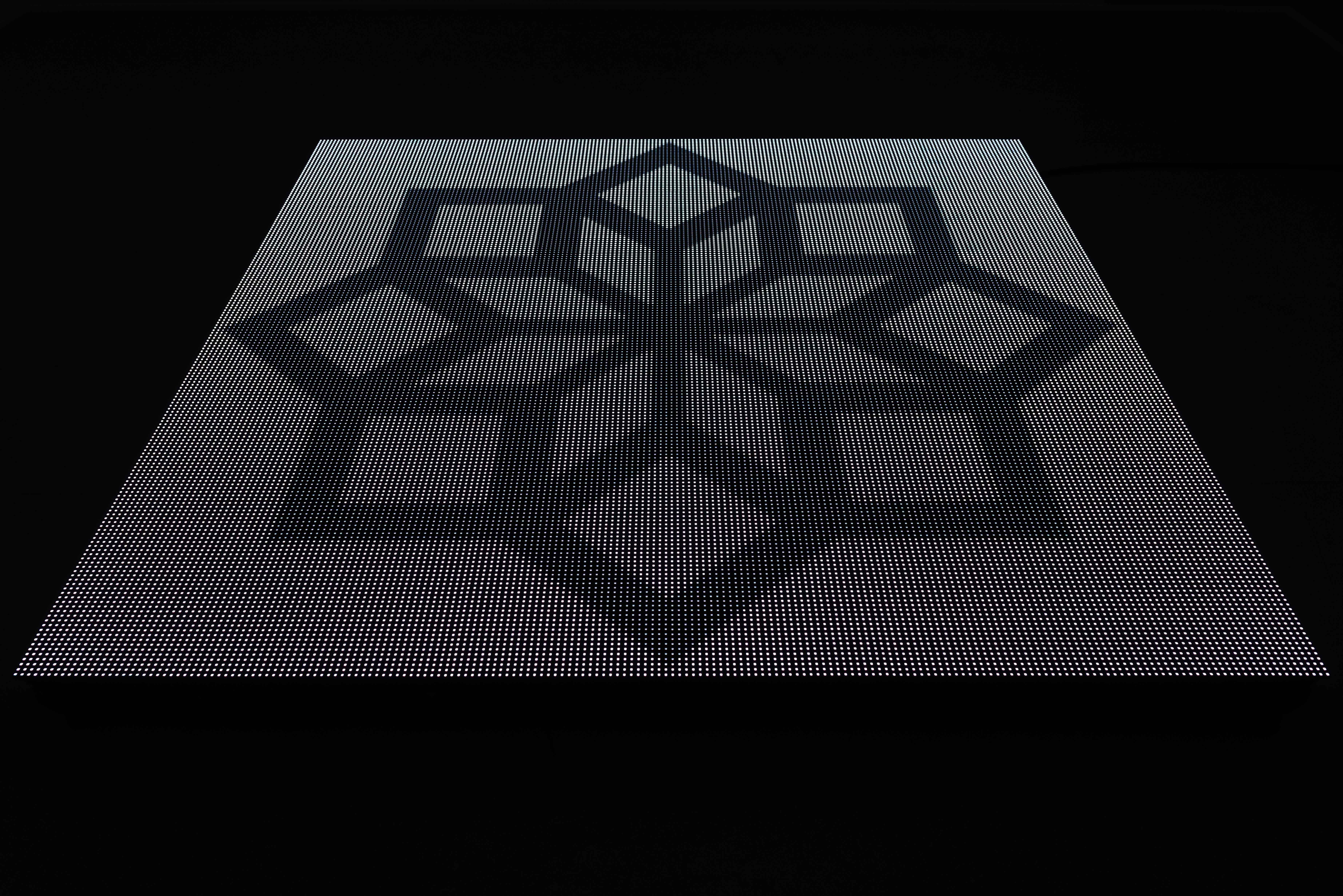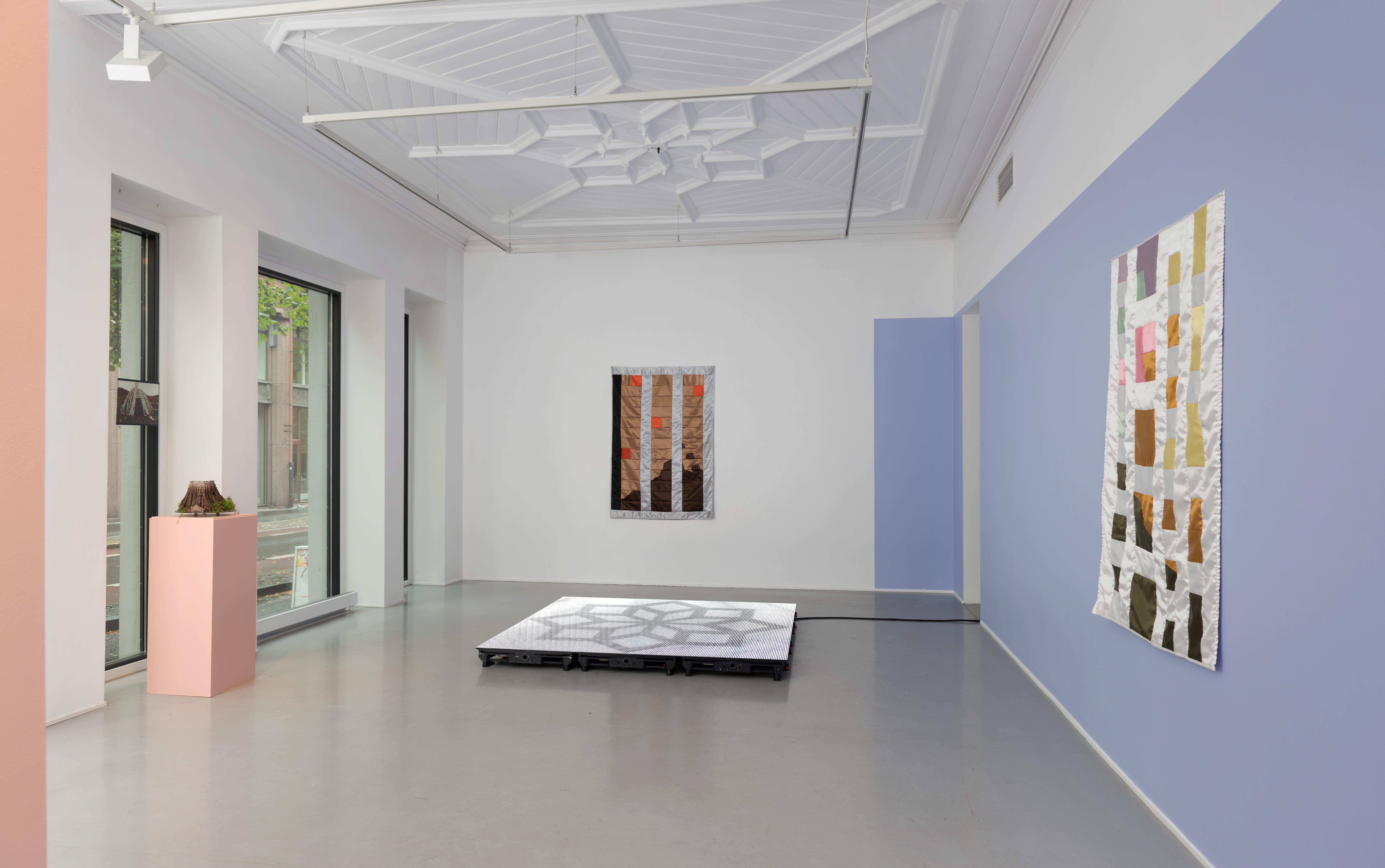 Description
Between Being is a work created for Galleri Format and the anniversary exhibition Are We Human. It's a work which seeks to include the environment in its very form. Engaging in an explicit relationship with its environment, pursuing a situation in which the border between work and context is breathing. An image of light appears in the work which is mimicking the distinct geometrical structure in the ceiling of the gallery.

Exploring the screen as material is intertwined with the state of being between. There is no rigid border between image and light in the screen, the image appears while the light is there, the image is inseparable from the light, they are simultaneously bound together and separated. Nothing is more real or more present than the other, the light or the image.

Embedded within the work is a reflection upon the material out of which it is made, a constant negotiation of the form-content binary. A binary which corresponds to the light-image binary.

The work seeks a sensation of hesitation, a shimmering shifting between states, between foreground and background, a being between, or between being.

Between Being strives to exist in solidarity with the context it is one part of.
Participating artists
Annike Flo, Kiyoshi Yamamoto, Leif Stangebye-Nielsen, Helene Duckert, Tanya Busse, Jakob Oredsson, Kåre Grundvåg, Jorge Manilla and Sigrid Espelien.
Curated by
Ida Bringedal and Ida Olesdatter
Supported by
Norske Kunsthåndverkere, Kunsthåndverkernes fond
Photographer
Thomas Tveter
Materials/Dimensions
Led screen (1,8 m x 1,8 m) (pixel pitch: 9.375mm), Cables, Control unit