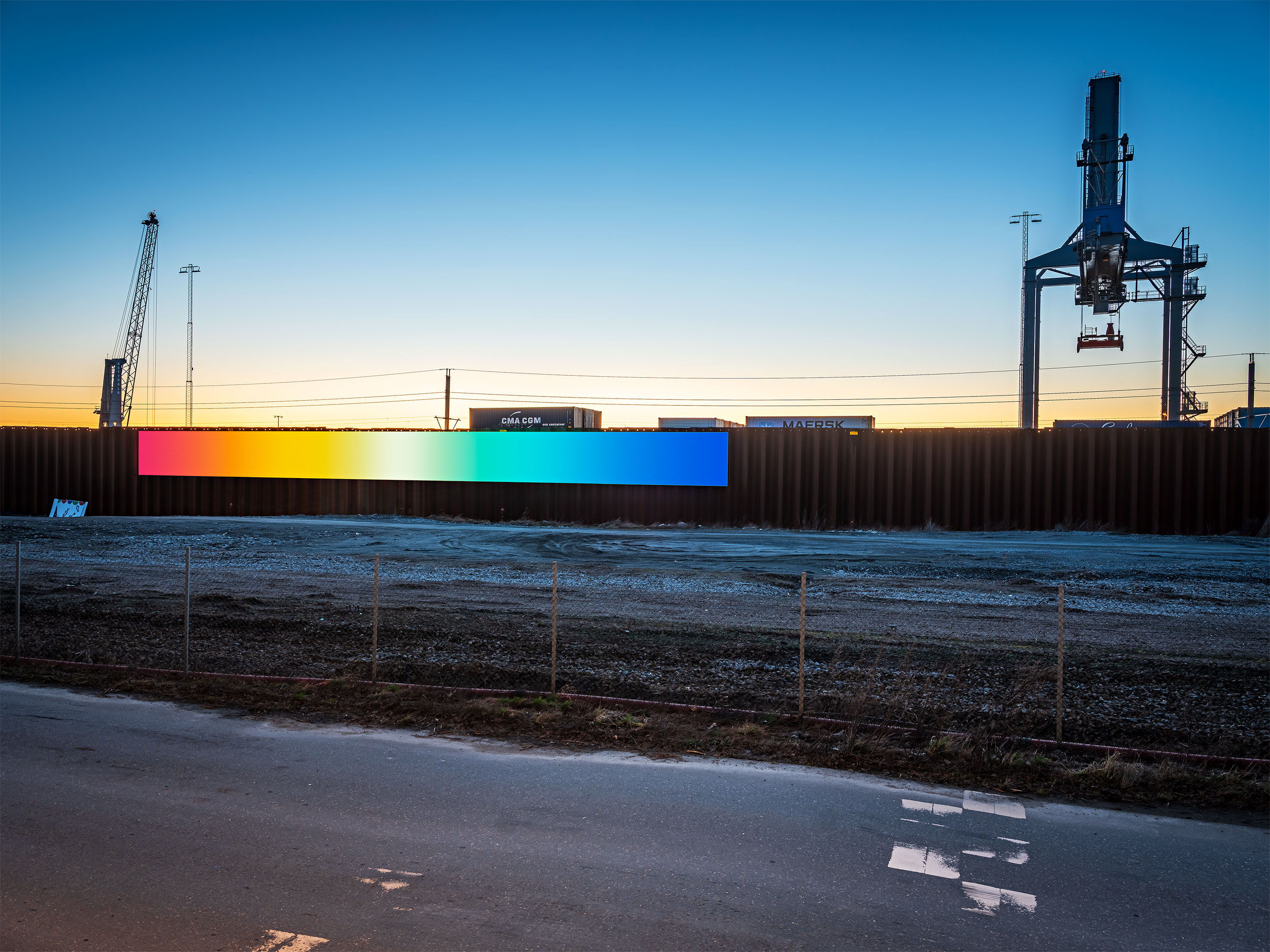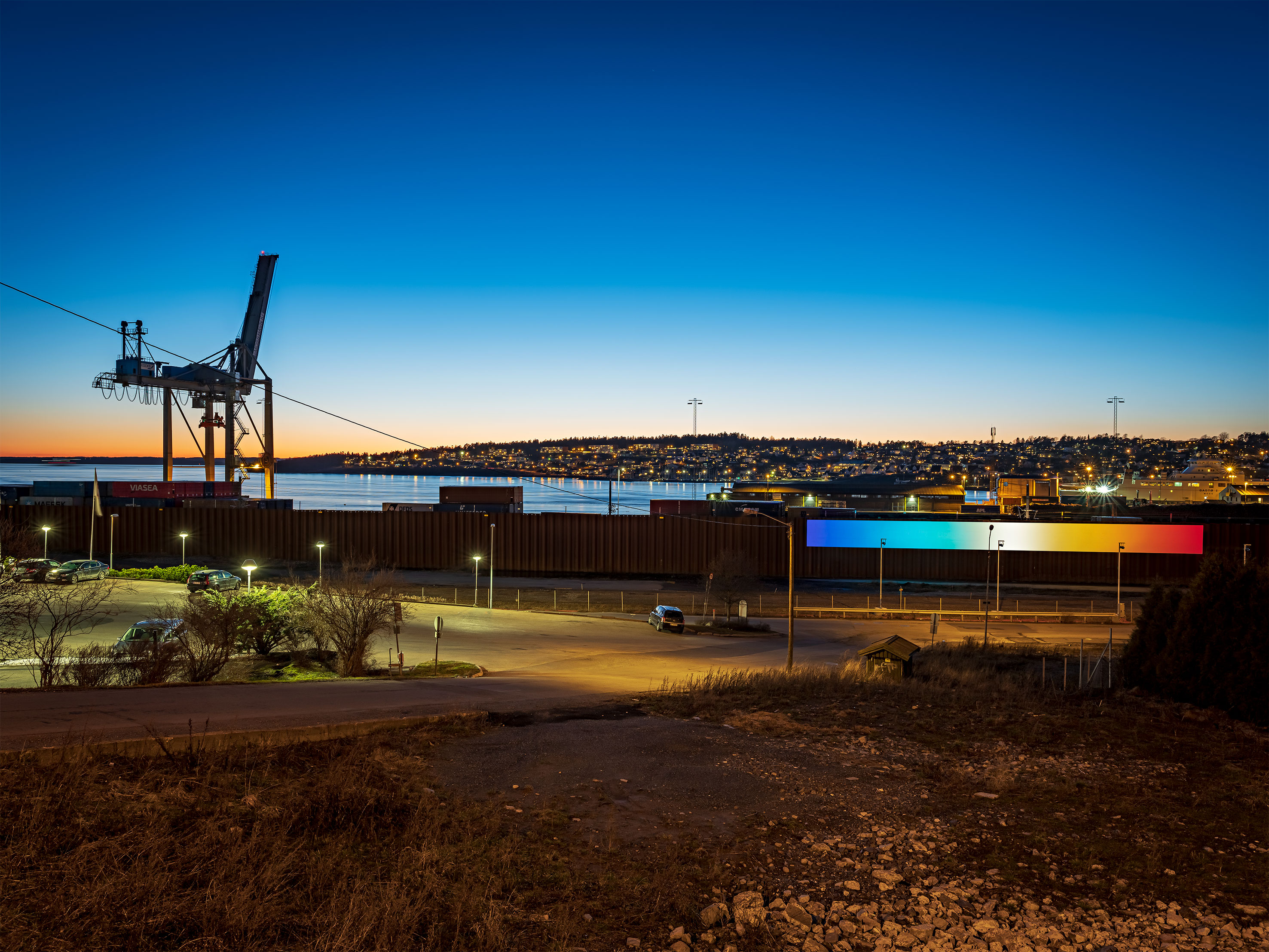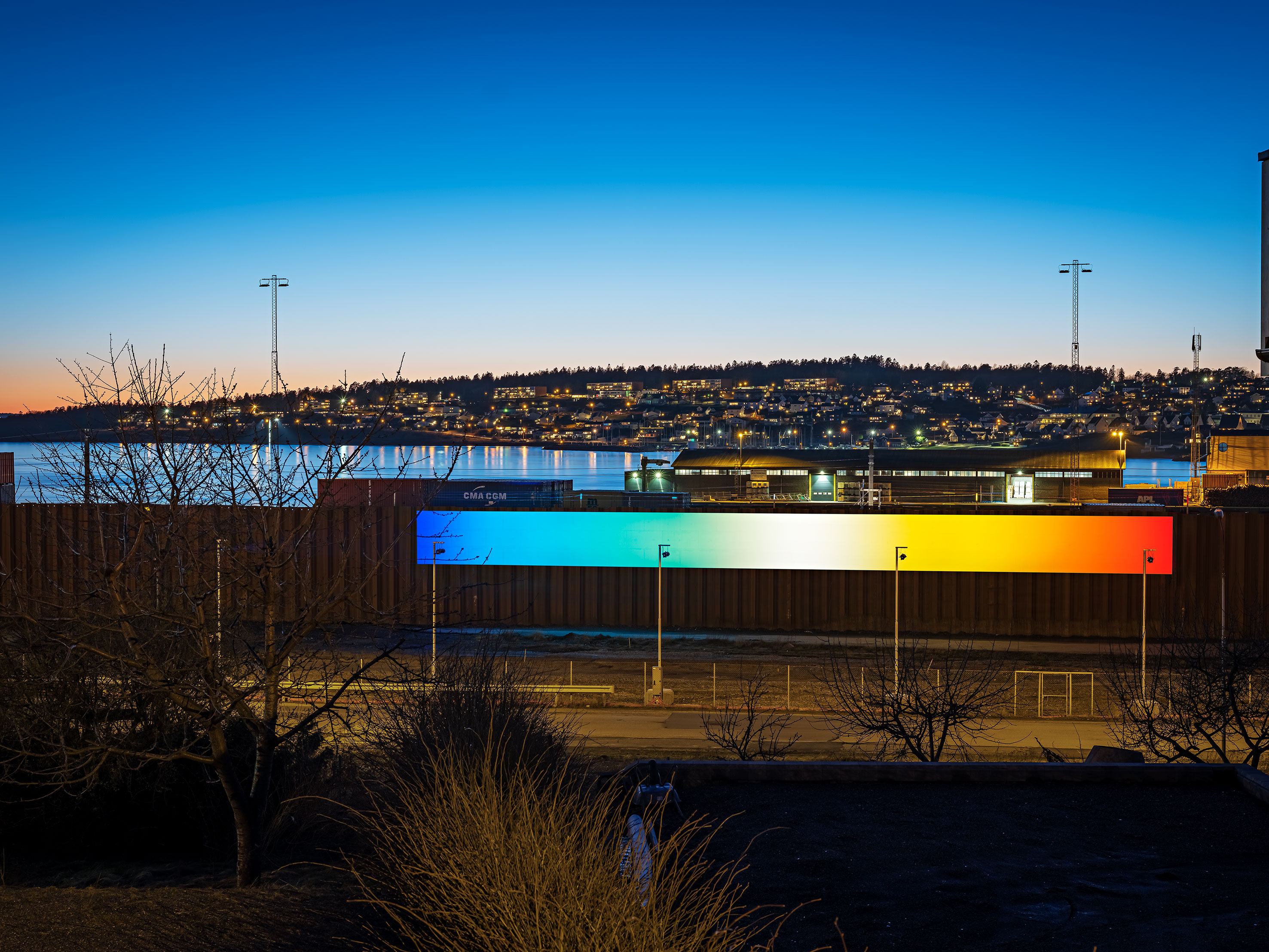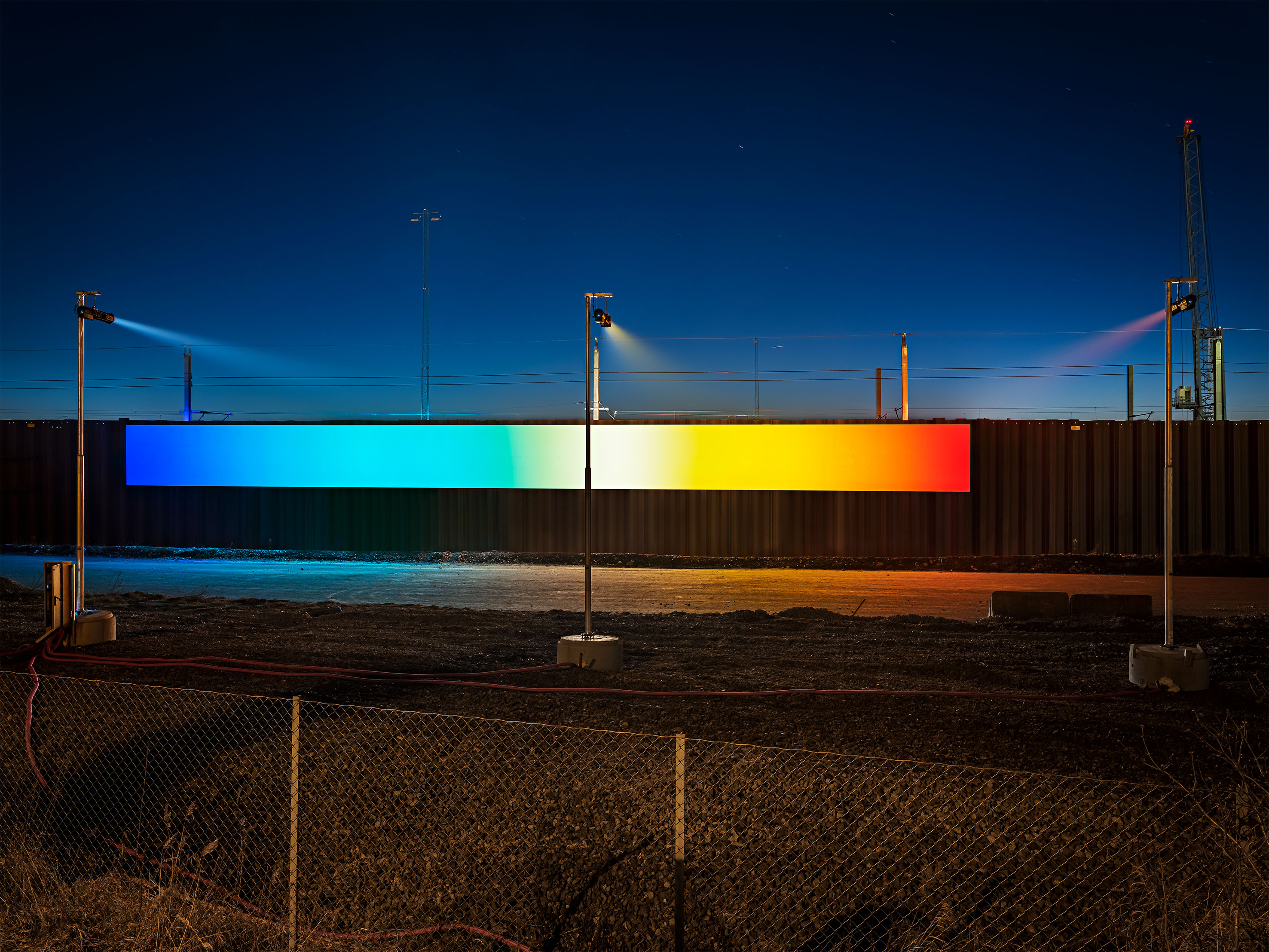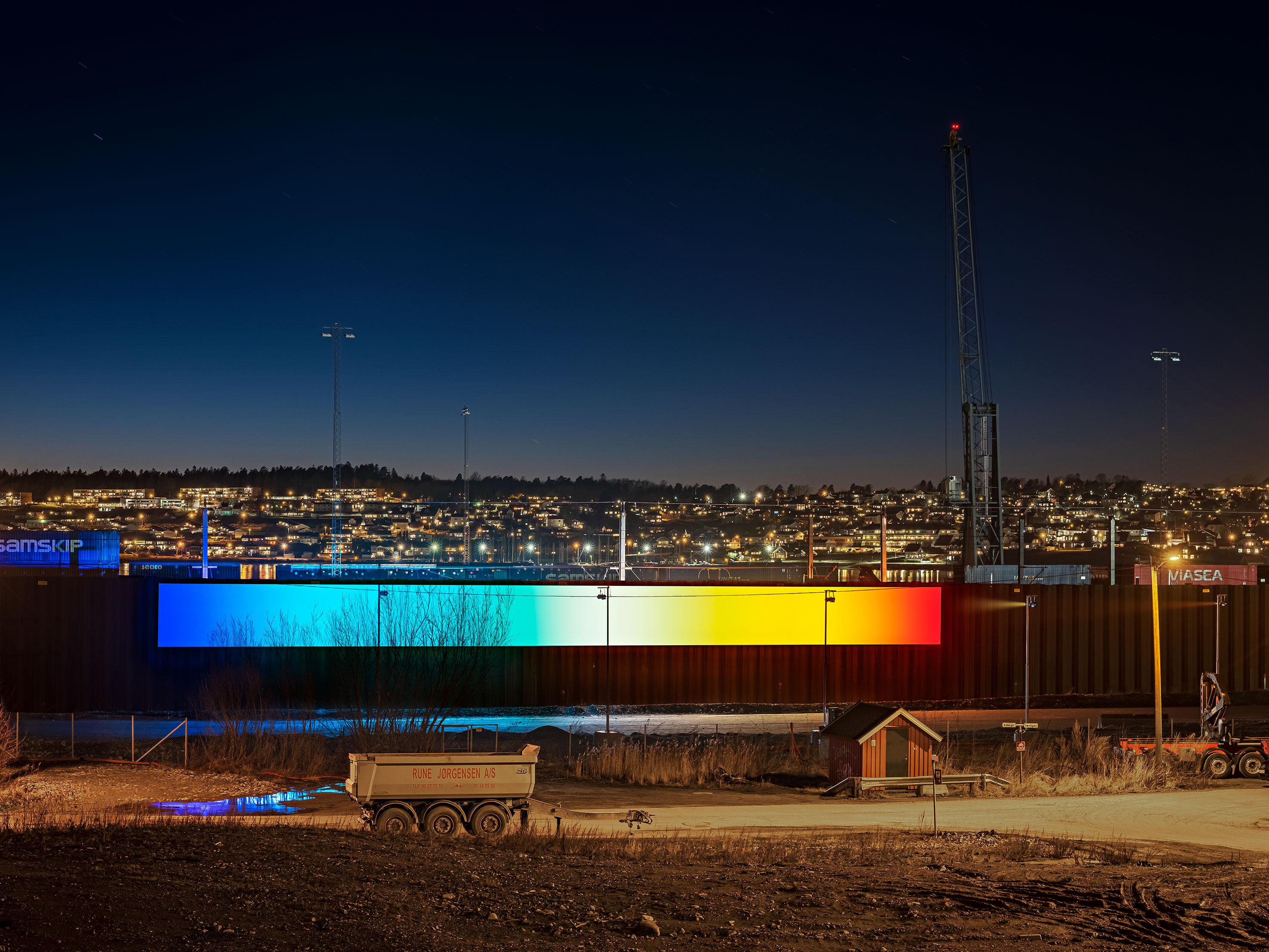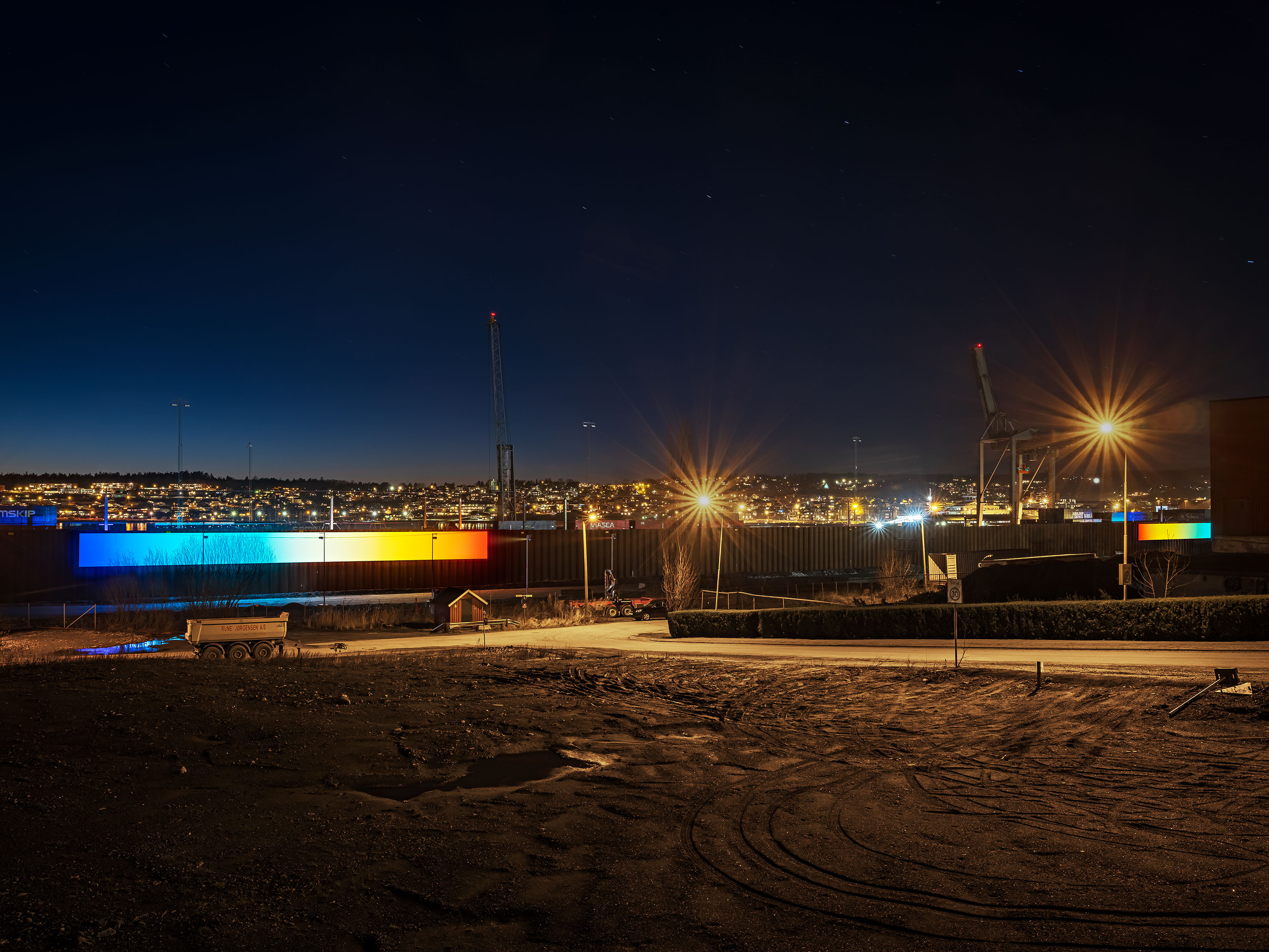 Description
Temperature Tuning (for Moss) consists of three continuously changing horizontal fields of light. Each field of light has a color temperature gradient, from vibrant hot red, to crisp white, to a deep cold blue. The fields are slowly transforming through varying unpredictable degrees of brightness and rhythm.

In relation to its surroundings the work acts as a thermometer of the already existing color temperature spectrum in the railway and harbour area, as well as the sky. From varying positions in the urban landscape, from far and close, multitudes of experiences in relation to the context are revealed. The work exists in symbiosis and solidarity with the given context, sometimes nearly vanishing and sometimes clearly appearing. Temperature Tuning is simultaneously measuring and being measured, tuning and being tuned.
Photographer
Vegard Kleven
Commissioned by
Galleri F15. BaneNOR.
Materials/Dimensions
15 x masts (6m), 15 x led profile lamps, 15 x custom printed color gradient glass gobos, 3 x white walls (50 m x 4 m), 1 x control unit