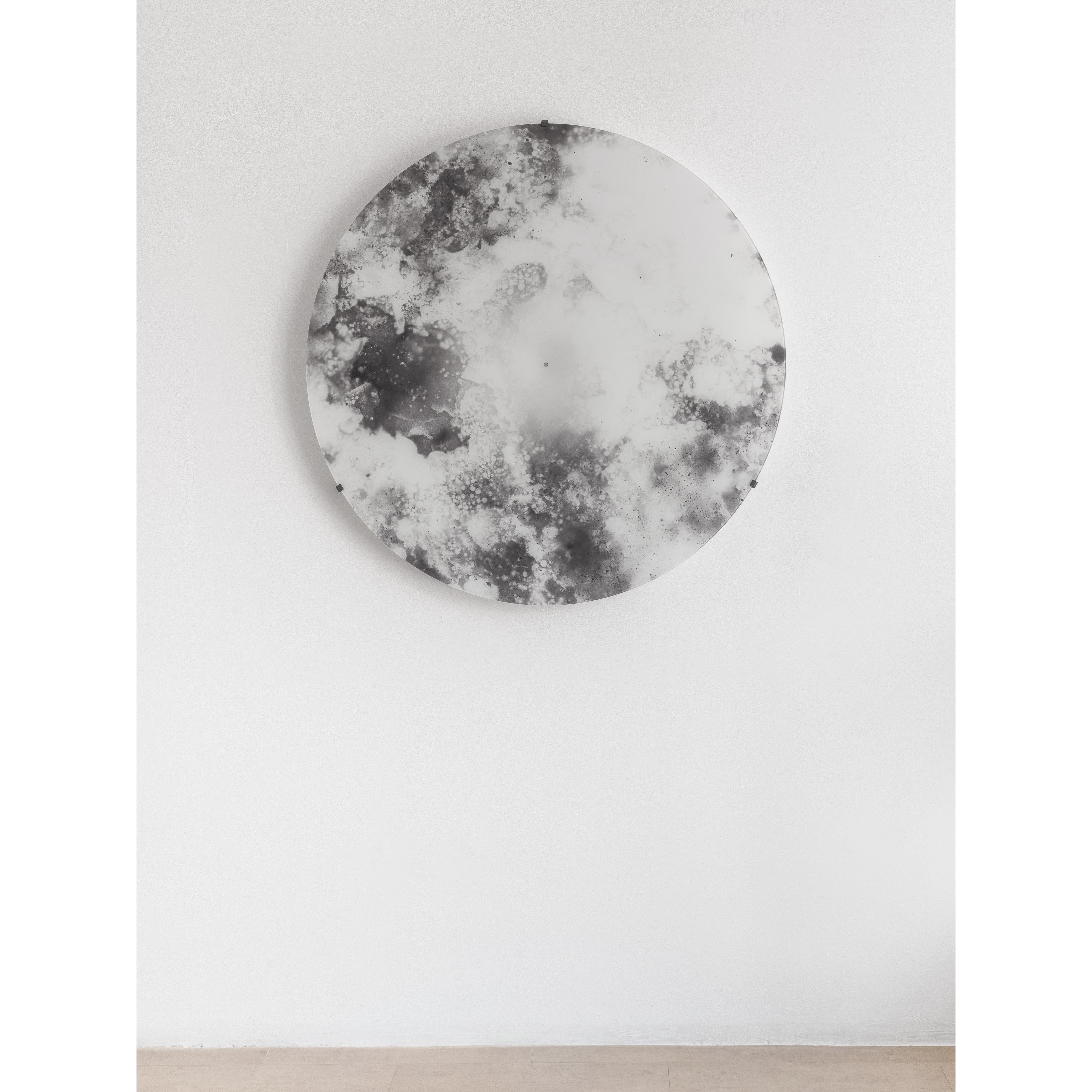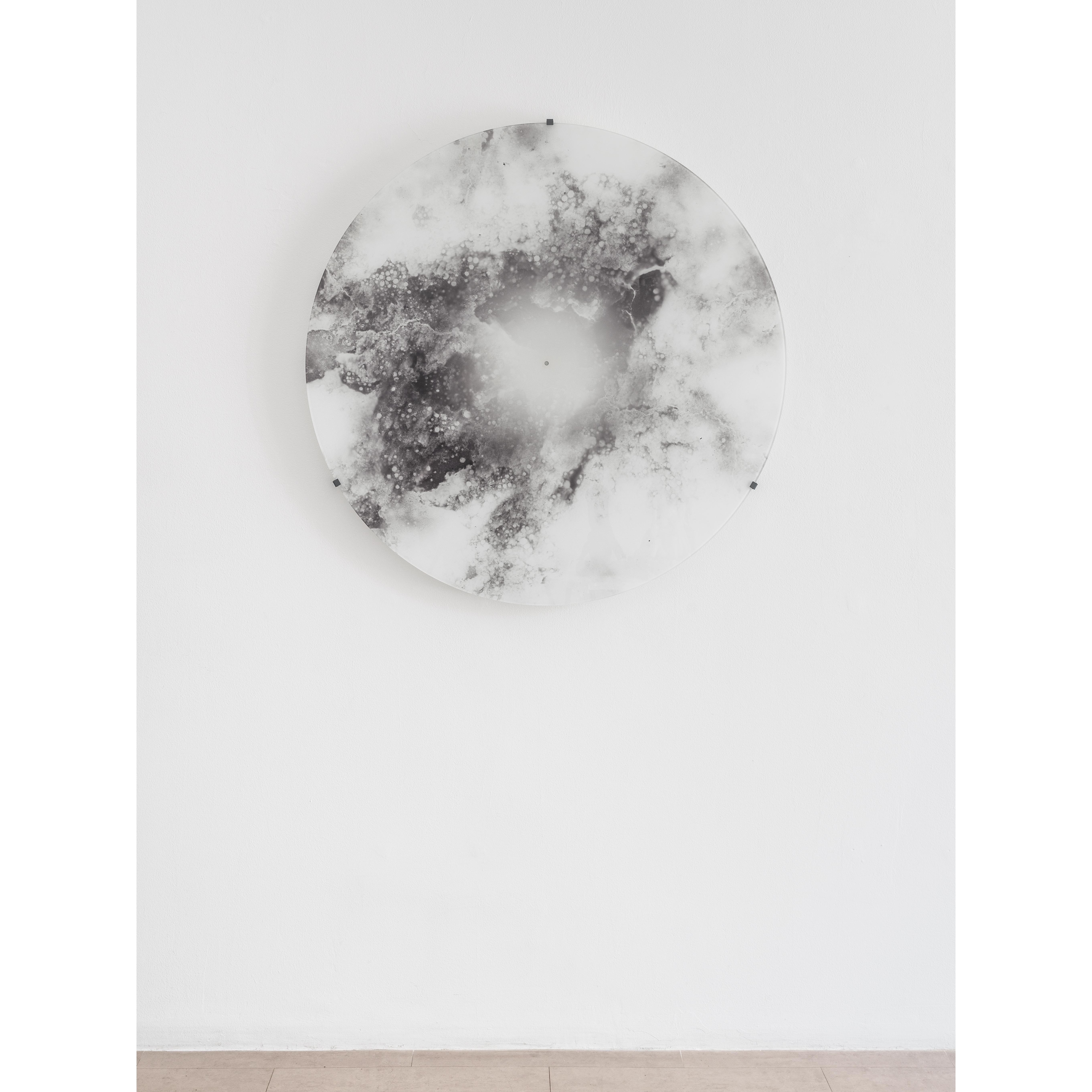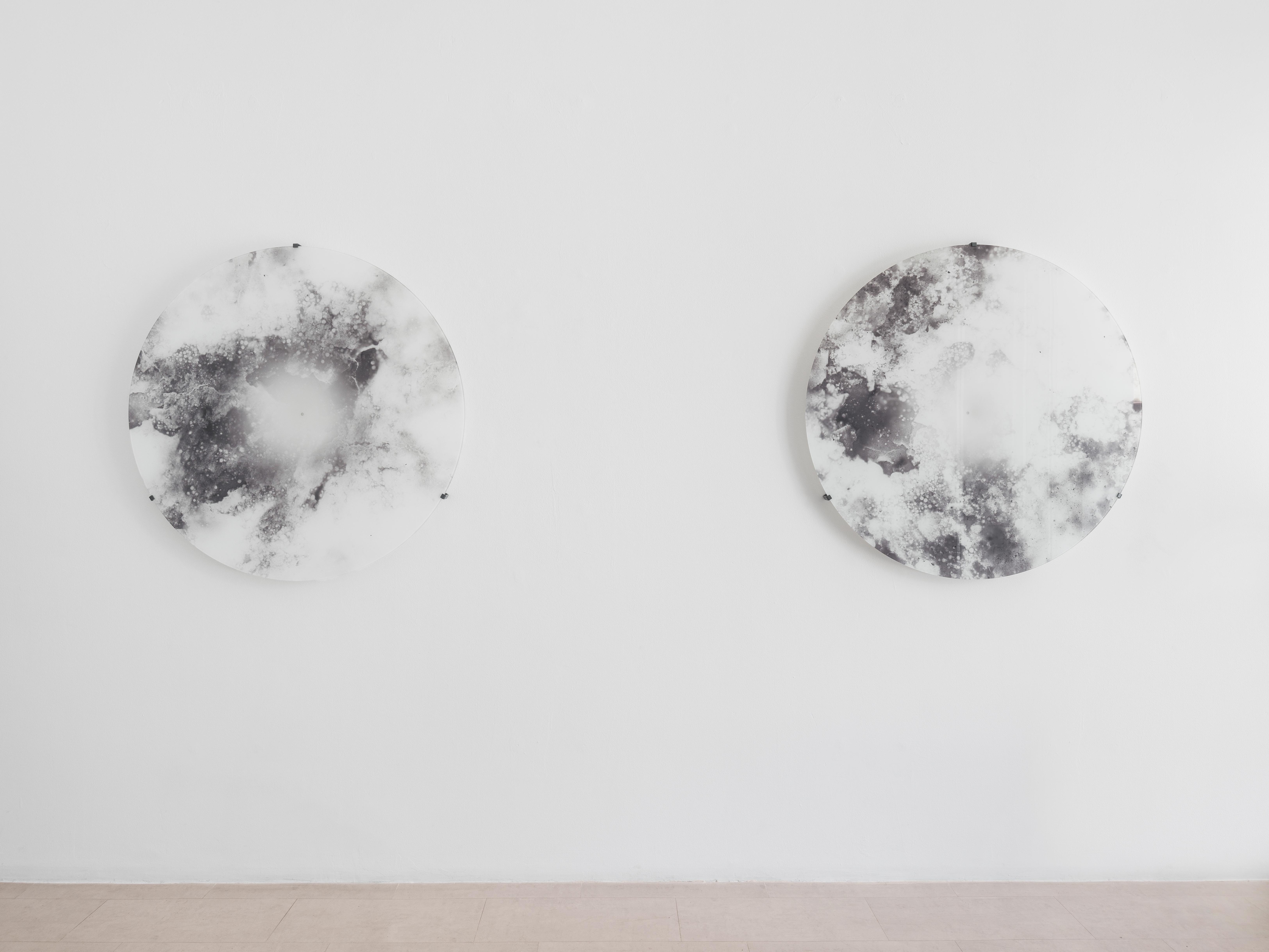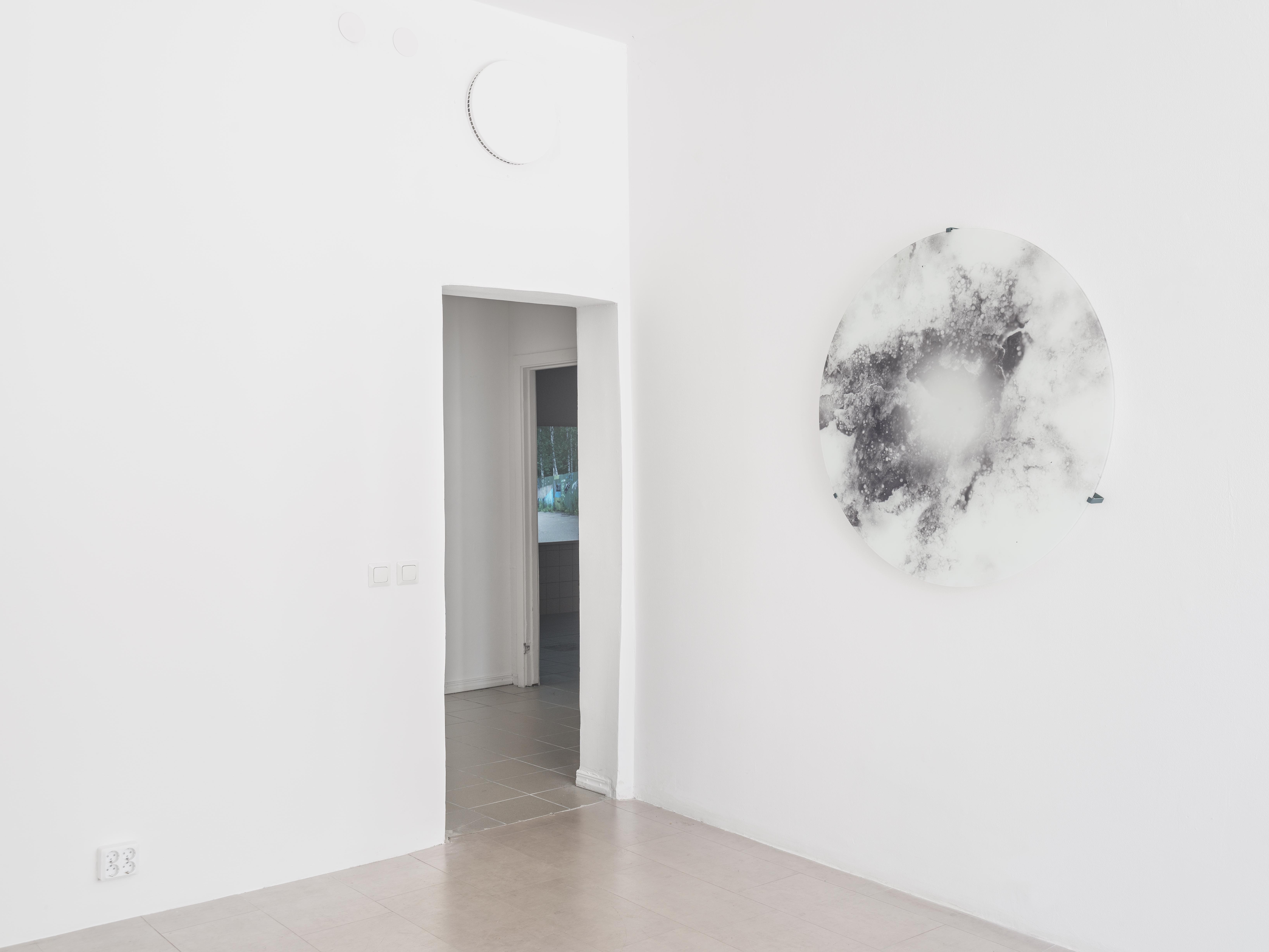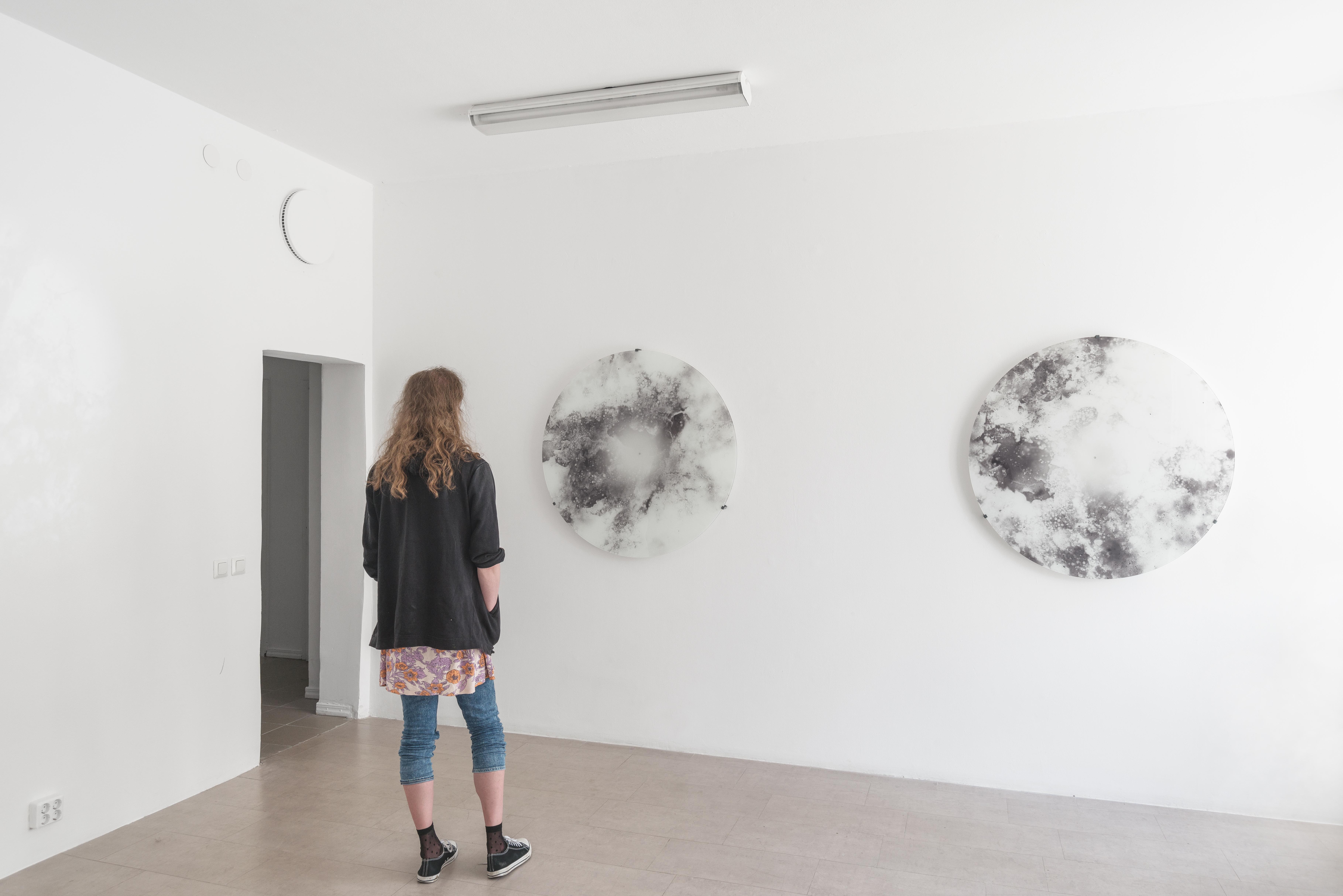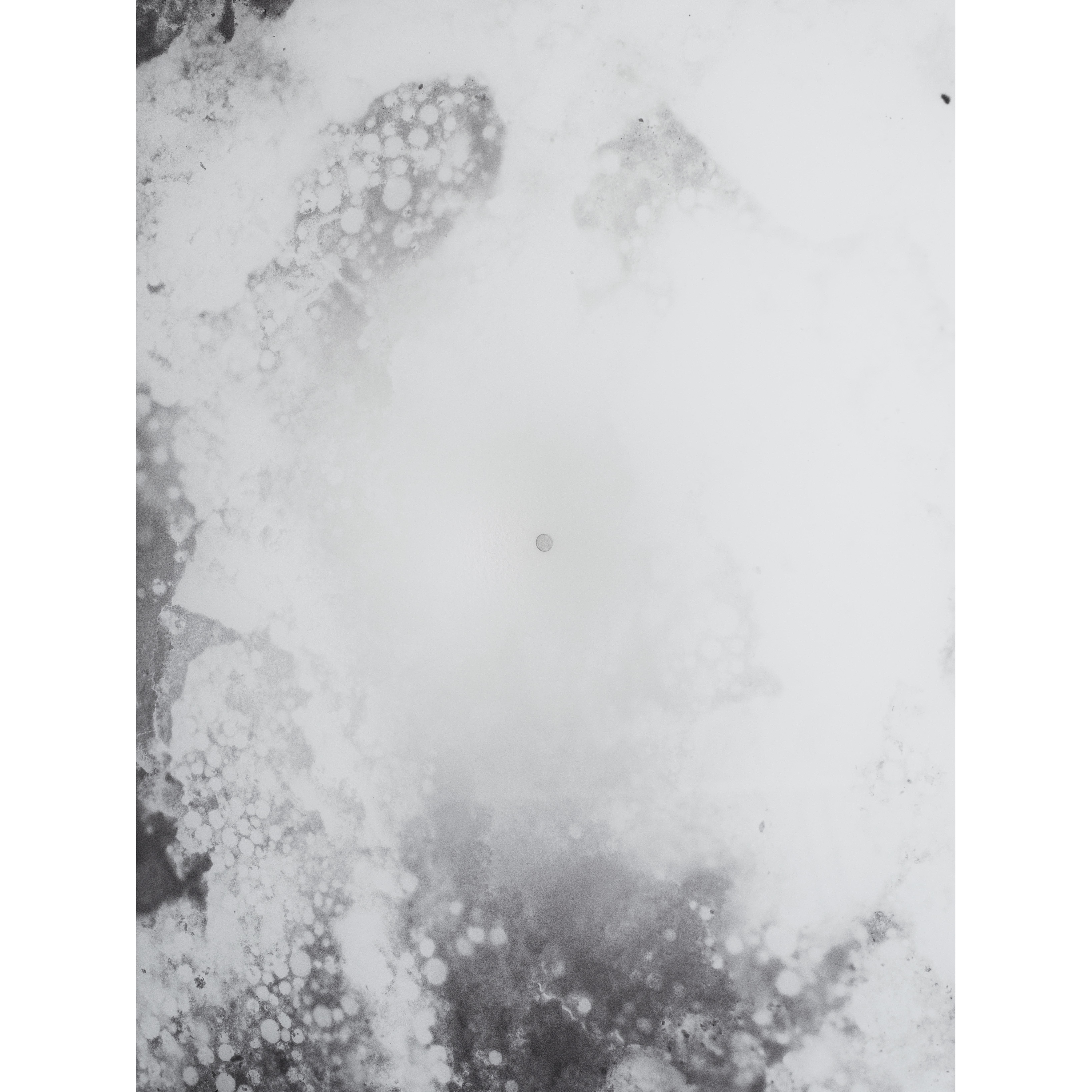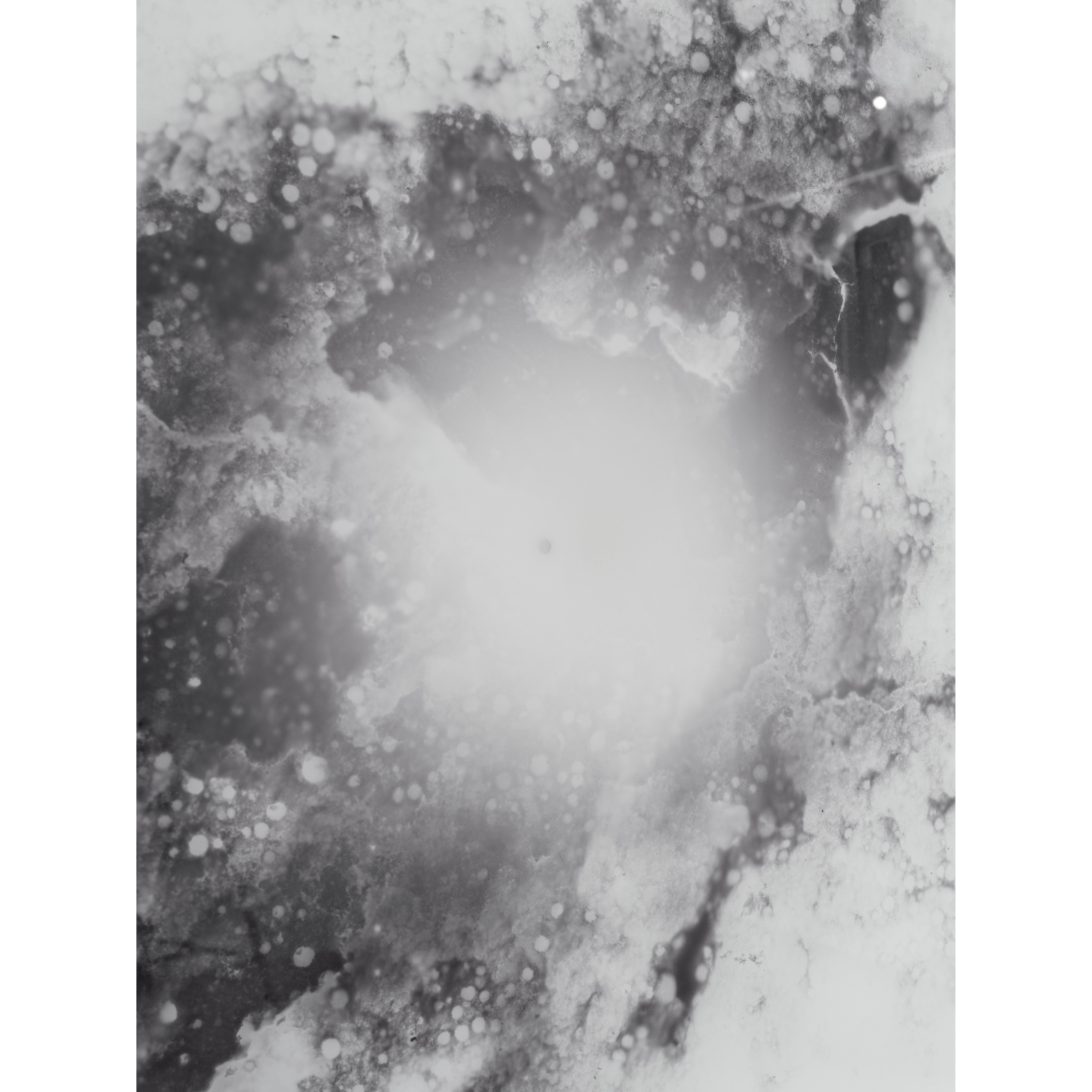 Work description
Seeing Solidarity (For Galleri CC) consists of two prints on circular glass sheets which brings the micro-particularities of the existing paint on the walls of Galleri CC into the perceptible human sphere, generating a curious encounter between human and nonhuman. Unseen beings are seen through an aesthetic endeavour of seeking solidarity with what is already given. The works are part of the Unseen Being Seen work series.

Observing the works viewers experience the magnified image of what would once have been in front of them, the surface of the wall in front of them as well as reflections of themselves and the room. These works make visible what is invisible to the human observer, inciting a dialogue between seen and unseen. Through juxtaposing vastly different scales, different appearances are encouraged to be experienced as existing in the same way, on the same ontological plane.

Each work is developed through the same procedure. At the center of the future position of the work, the procedure begins with a circular cut in the layers of white paint on the wall, a thin circular layer is removed. The layer of paint is observed in an optical microscope. A camera built into the microscope captures the image of the magnified layer of paint. This image is printed on a circular glass sheet. The print has a radial gradient of decreasing opacity, the center of the glass remains transparent. With its center at the point where the layer of paint was removed the glass is installed with a distance to the wall.
Curators description
Underlying Resonance looks into phenomena invisible to the naked eye, but which remains always in our midst. Through movement and action an inner monologue becomes external. What was always present and unseen is elevated to a reality we can't evade. Deviations in predictable human behaviour and appearance are transformed into figurative compositions which illustrate the collision of inner conflicts. Birds teeming in an emergent air dance reminds us of our own vulnerability in a time without coexistence. The exhibition weaves together four different artistic practices. They intertwine and interact, creating a new context, sharing an underlying resonance.
Curators
Emm Berring, Madelaine Sillfors, Sofia Wickman
Participating artists
Aleksander Johan Andreassen, Olia Gorohova, Elin Maria Johansson
Photographer
Anders S. Solberg
Materials/Dimensions
2 x circular glass sheets with UV print (1100 mm diameter, 4 mm width), steel brackets