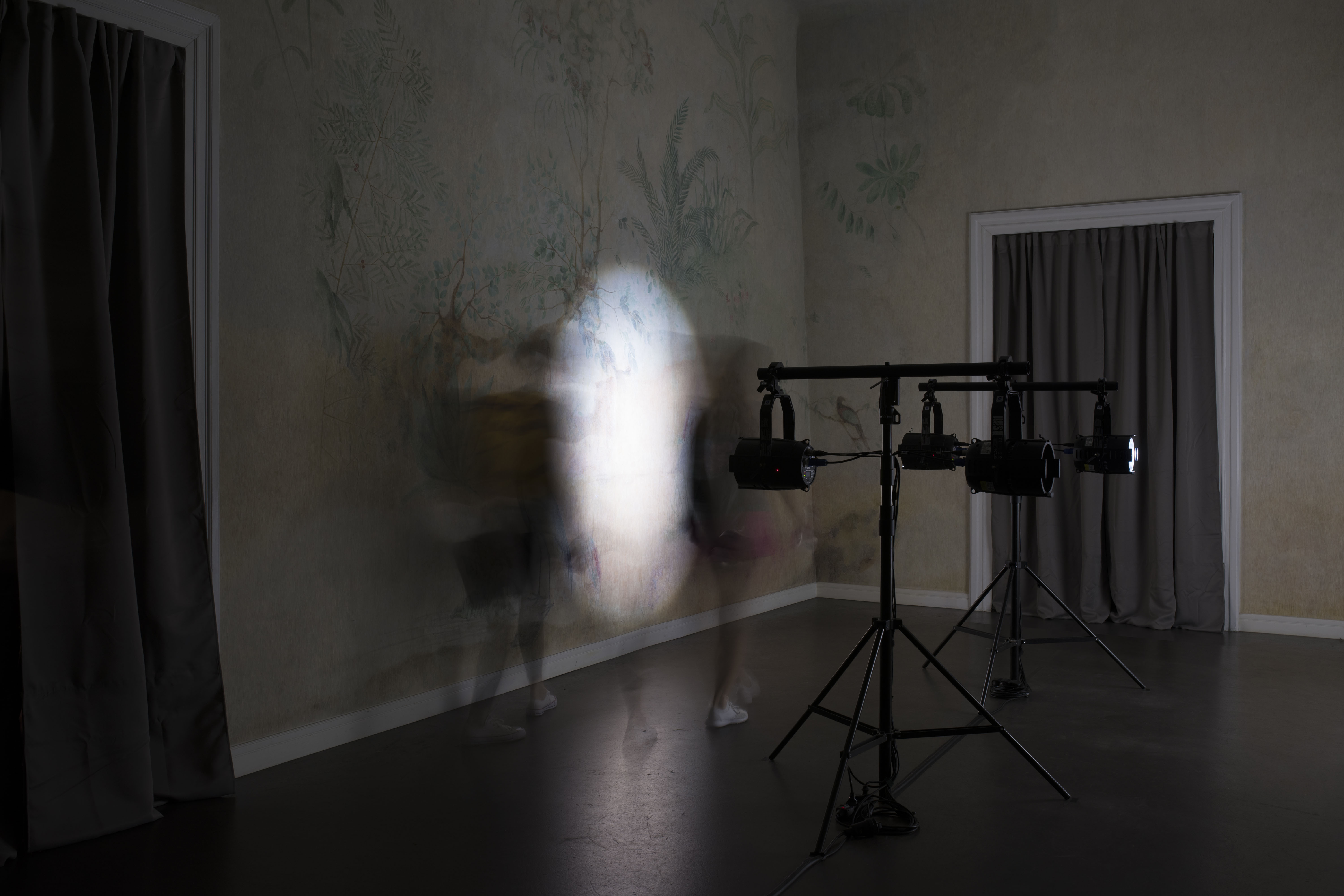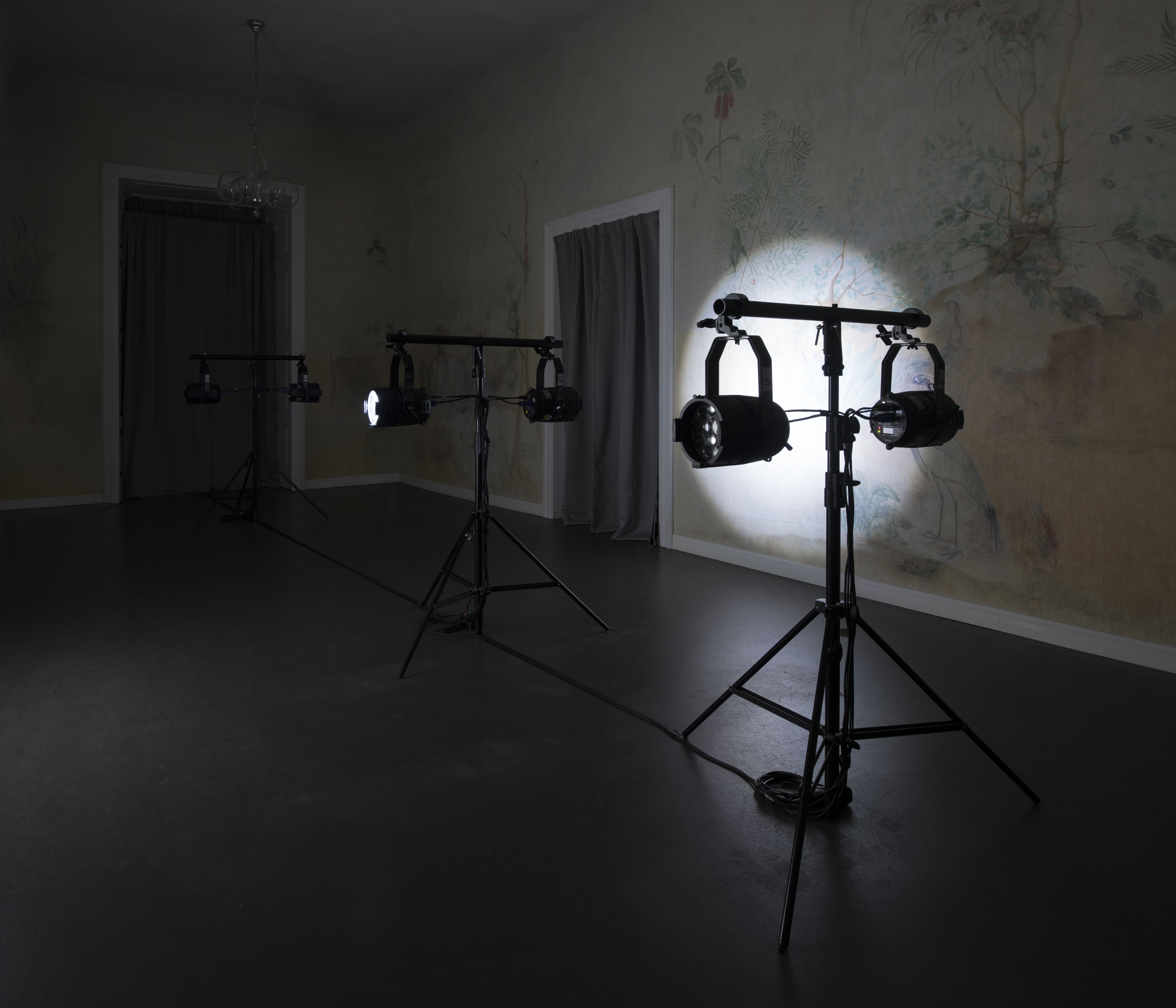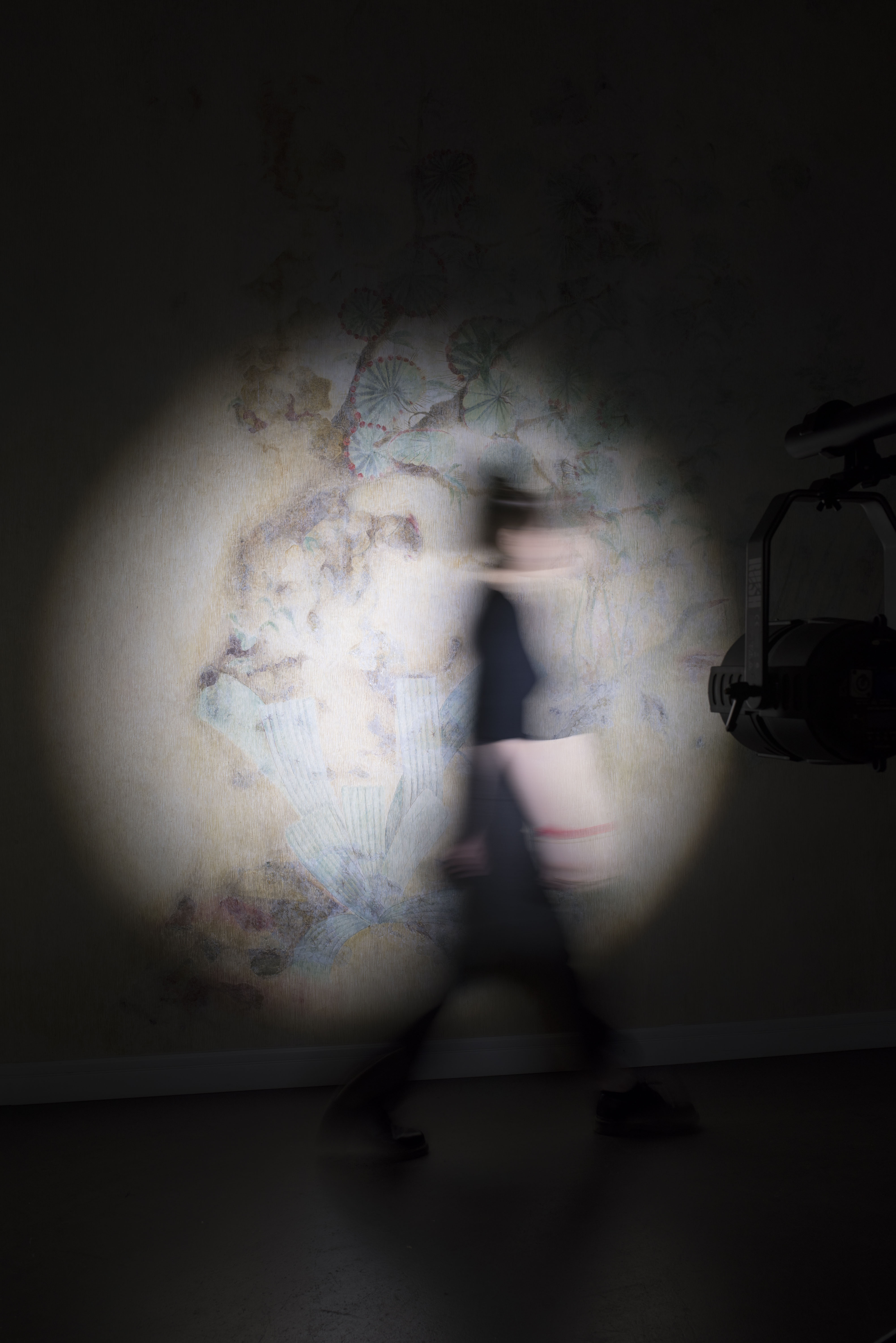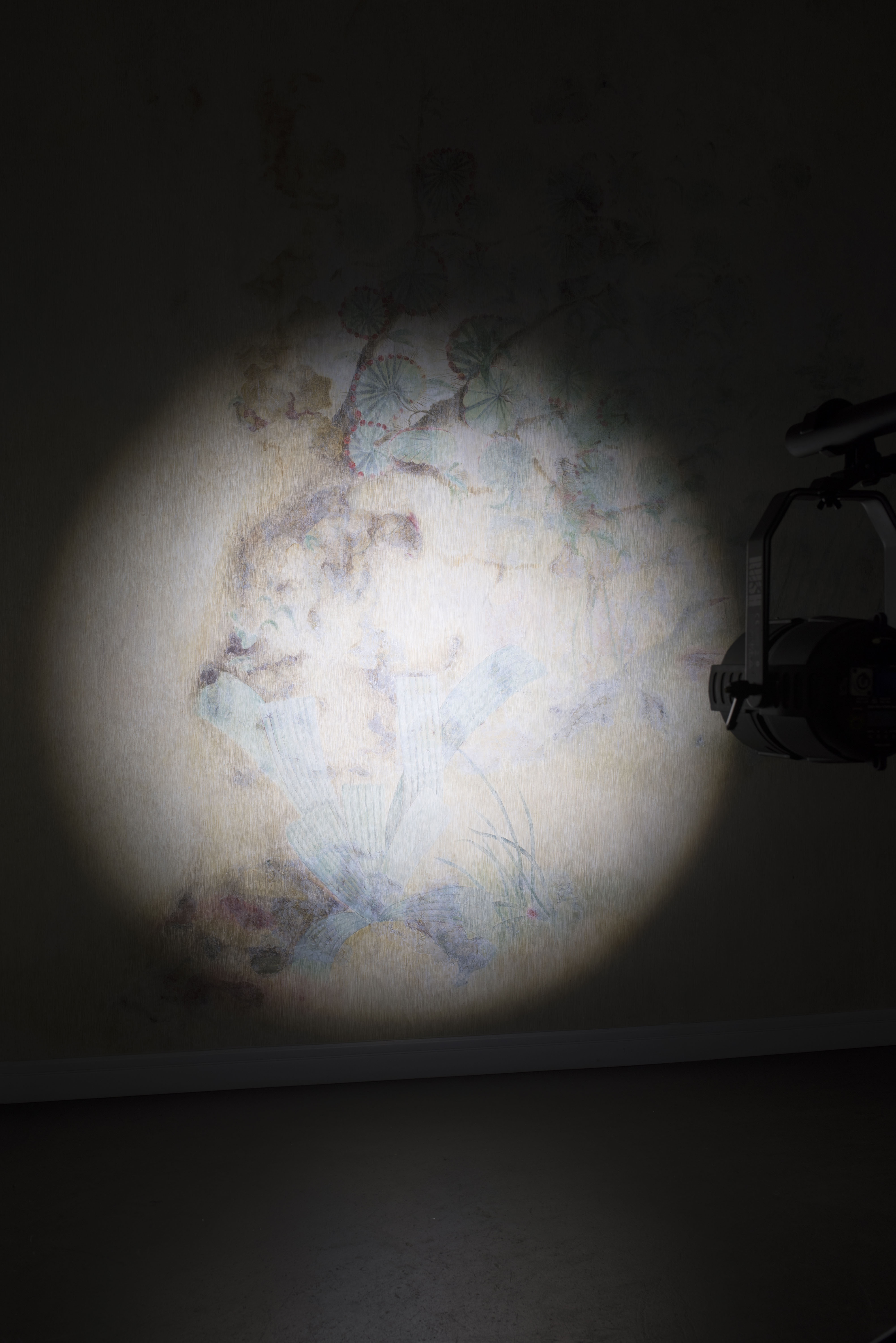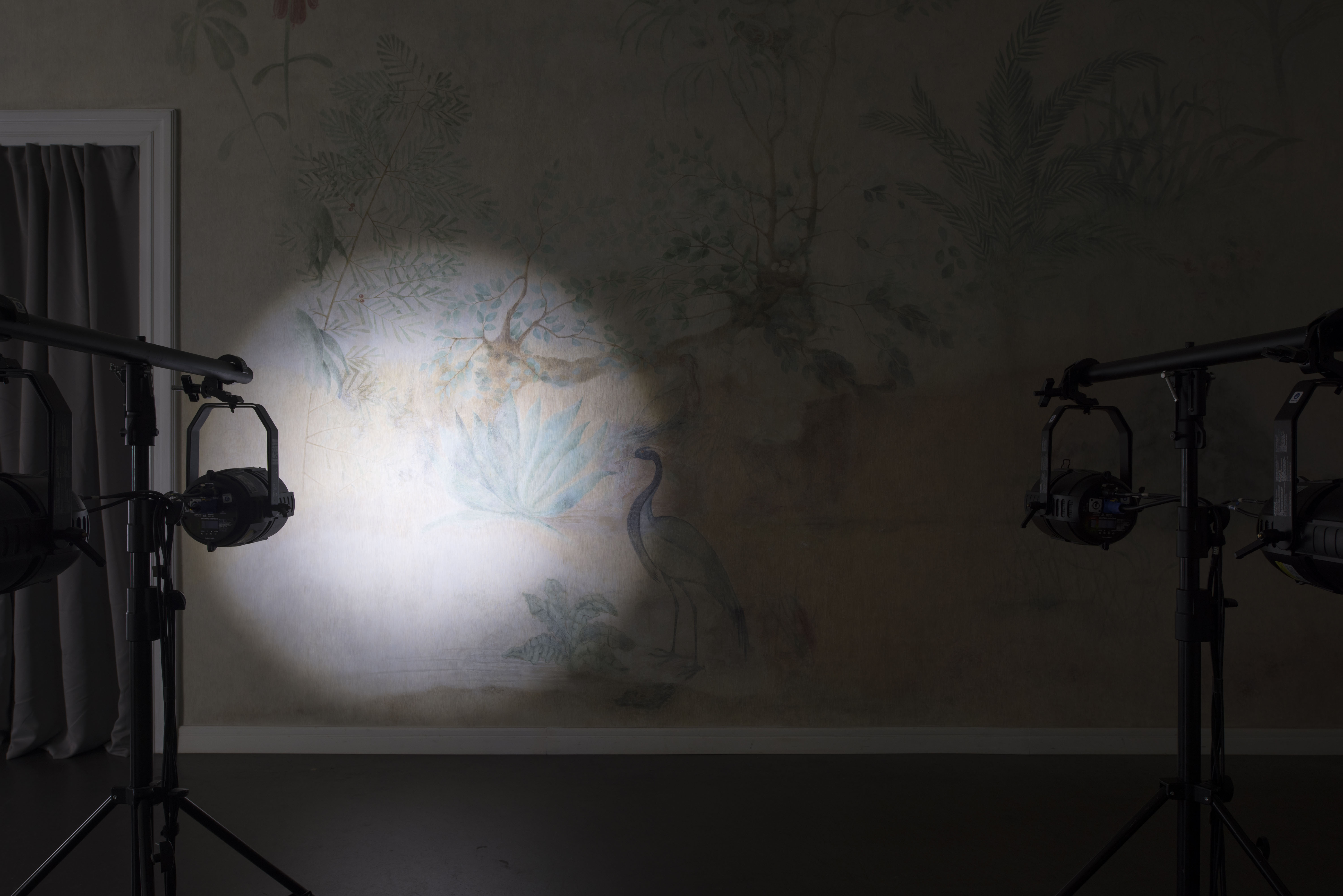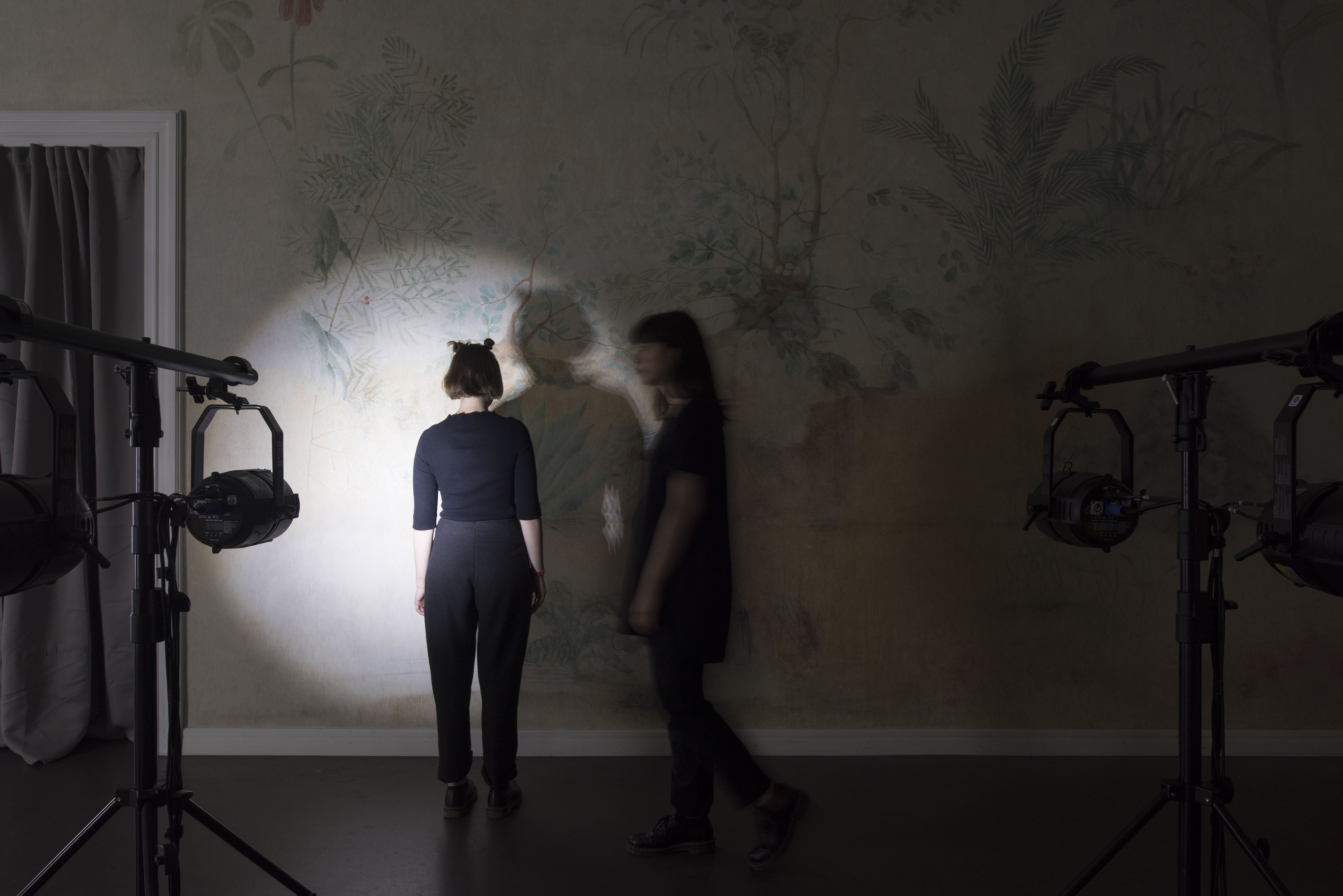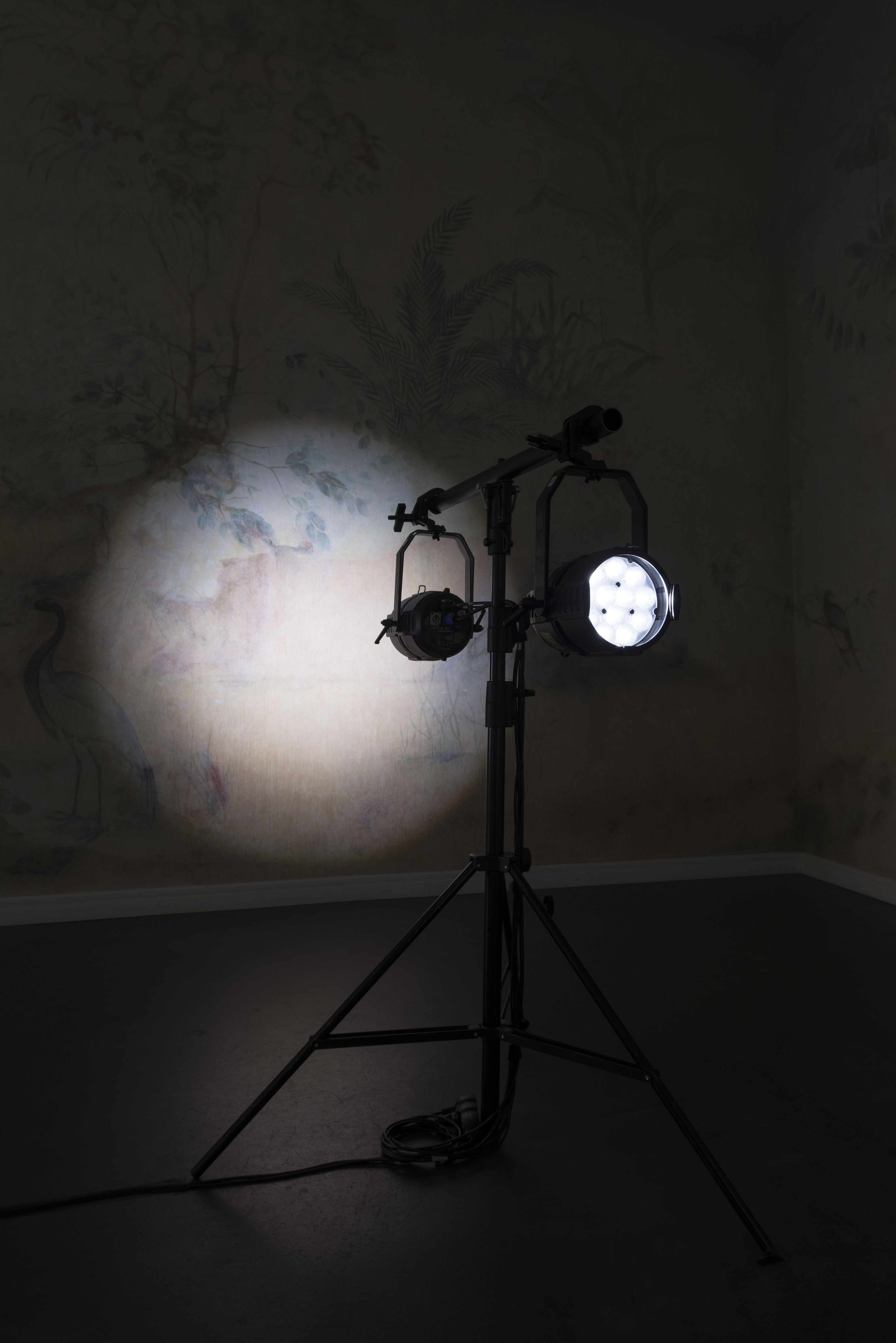 Description
A work in which the room in itself as an object was exhibited, as one of many objects in the context of the design exhibition. The walls of the baroque room, covered with mural paintings of a fantastical natural landscape, were exposed through pulsating light. Experiencing the continually, gradually and repetitively transforming room perceivers, light and room, all participated equally as ongoing objects. Binary and rigid understandings of work-context, subject-object, as well as part-whole were challenged. How objects are defined was examined in the design object context with reference to Object Oriented Ontology.

Visitors to the design exhibition would first enter the central room in which Ongoing Objects was presented, a room setting the stage for the rest of the exhibition experience. The room was dark and three tripods were positioned in a linear composition following its central axis. Each tripod carried two light fixtures directed towards opposite walls. A cone of light was projected from each fixture onto the wall illuminating a spherical field.

Ongoing Objects (for Erdődyho Palác) was developed specifically for the central exhibition room in the late Baroque Erdődyho Palác in Bratislava as a commission for BADW 2018.
Photographer
Materials/Dimensions
9 LED Zoom Par lamps, 3 tripods, control unit