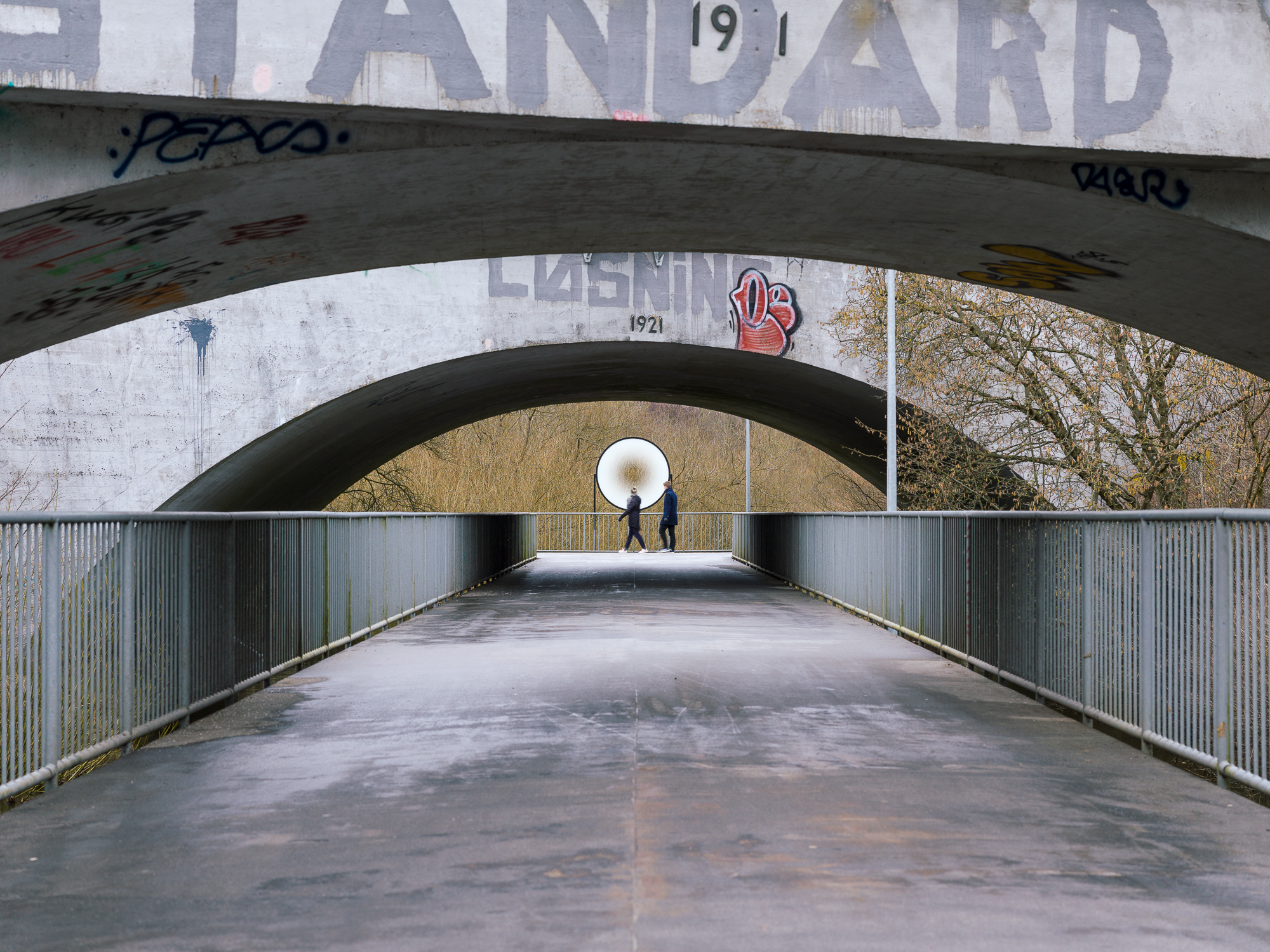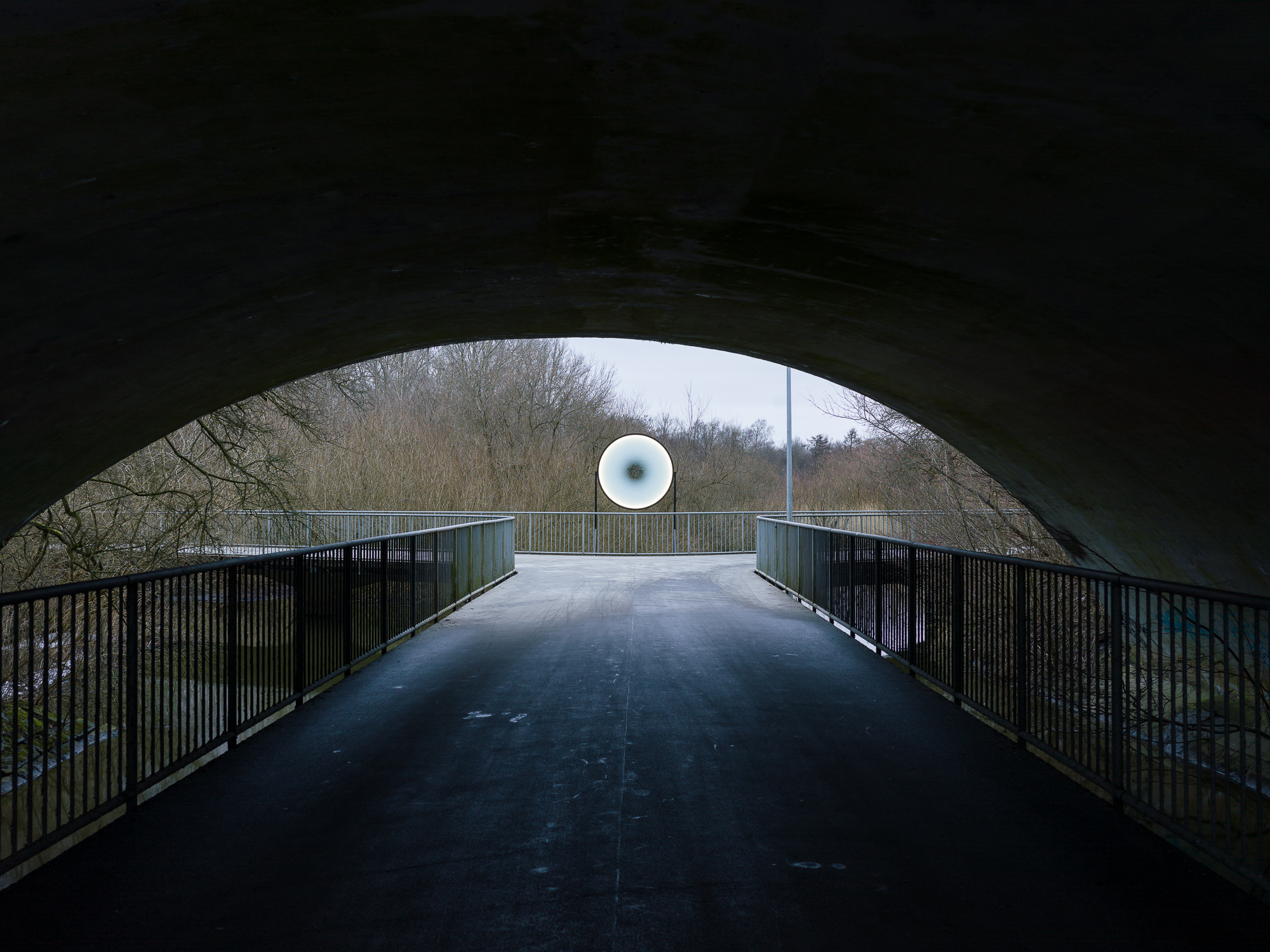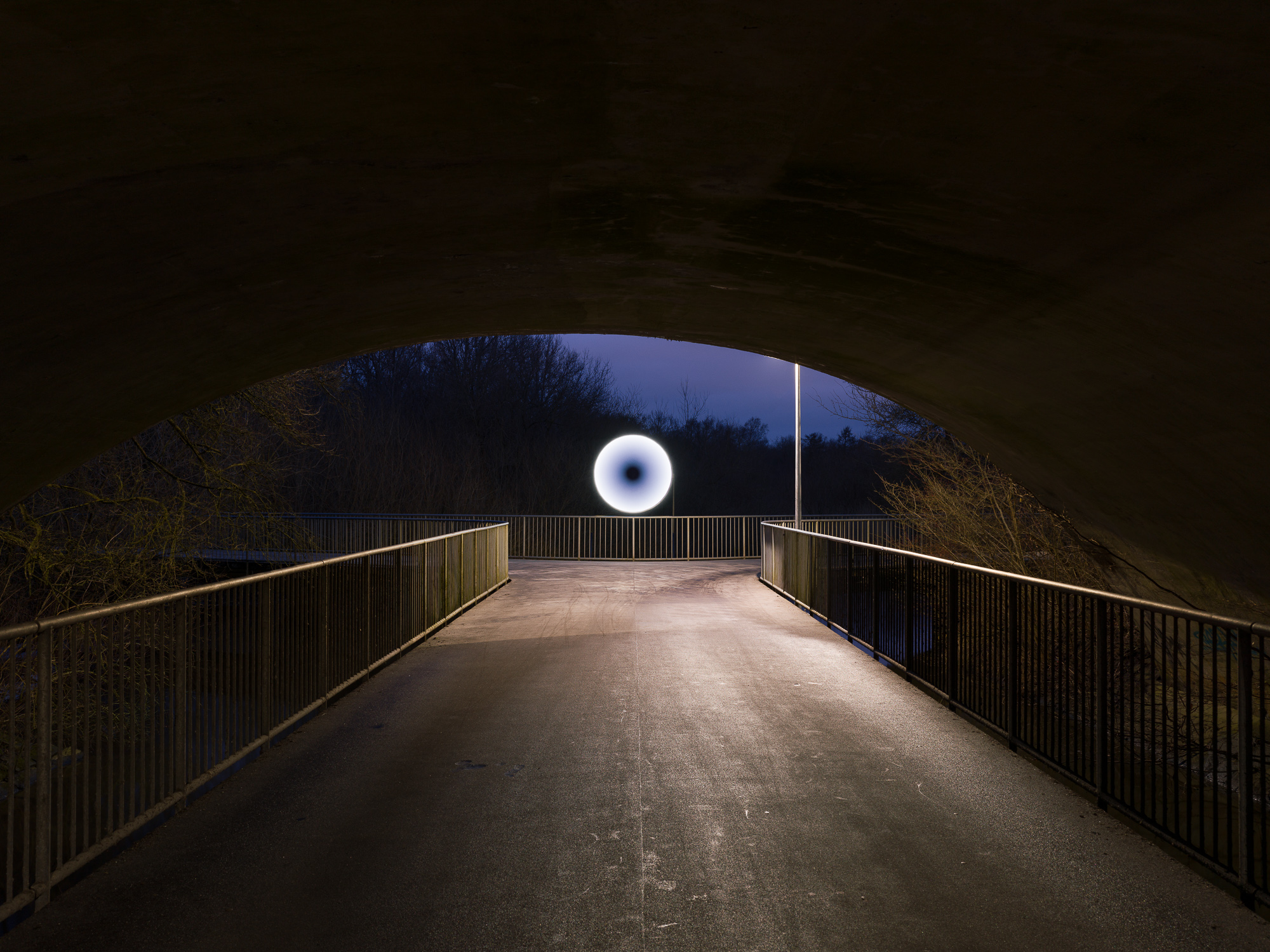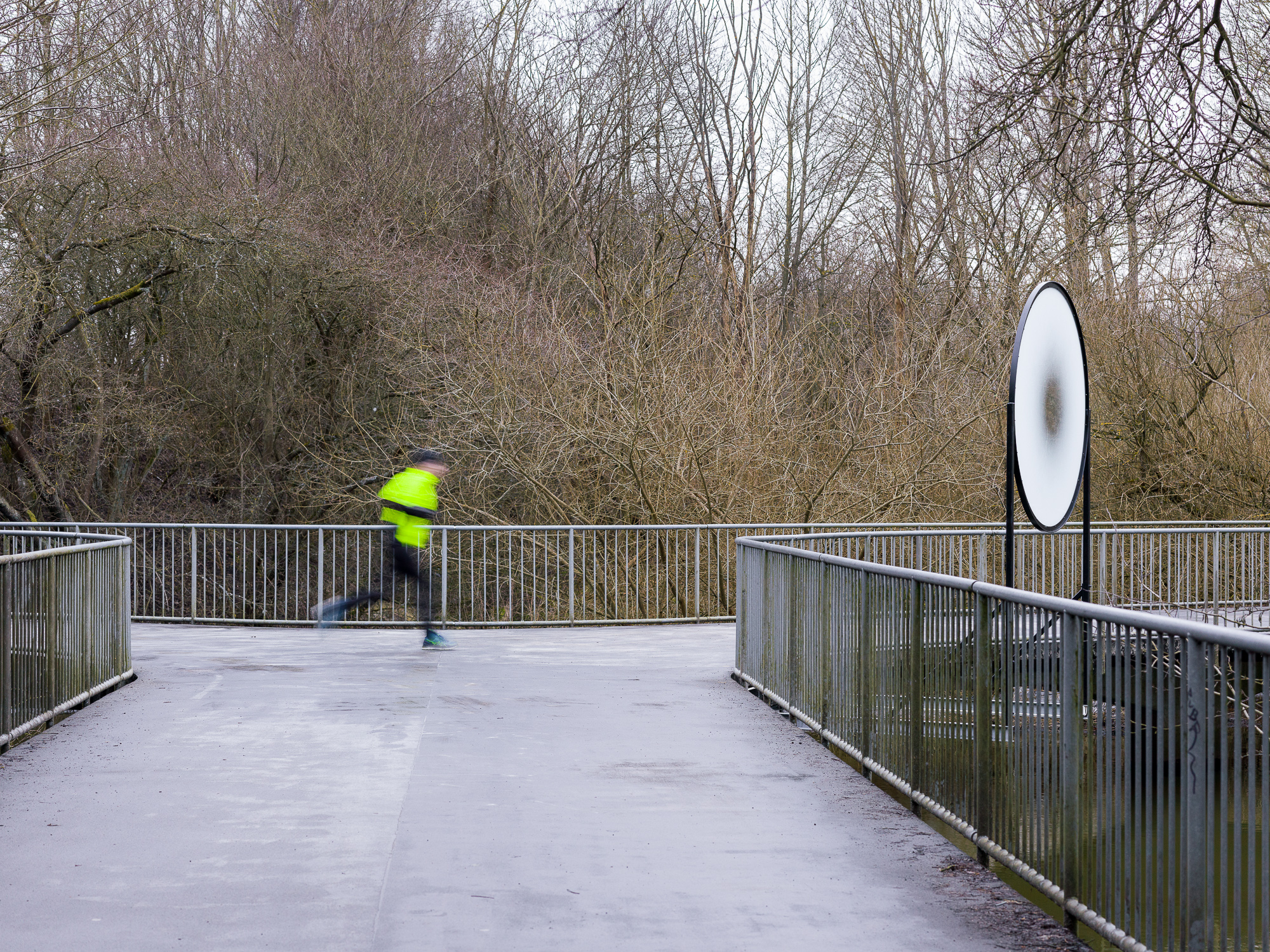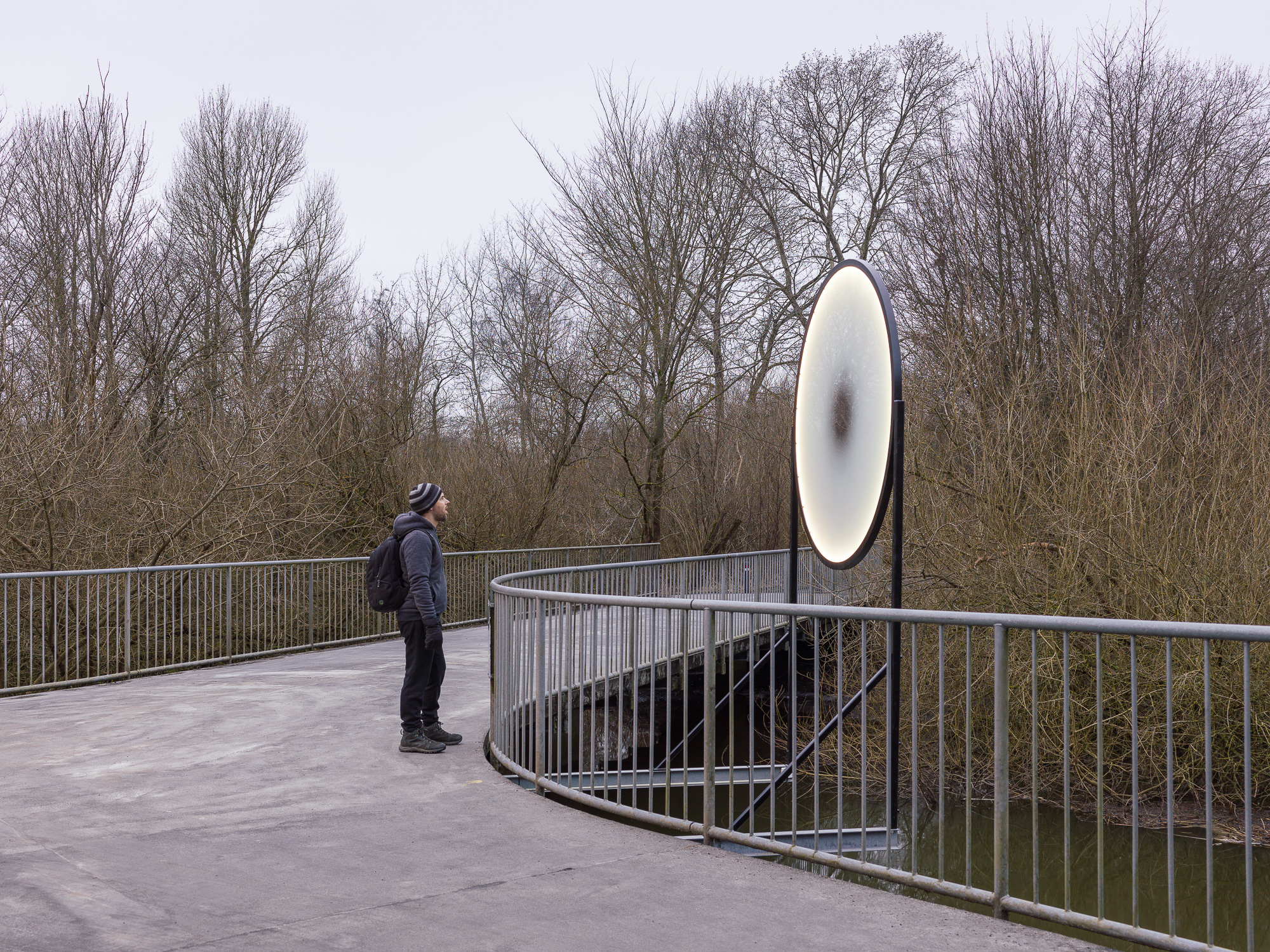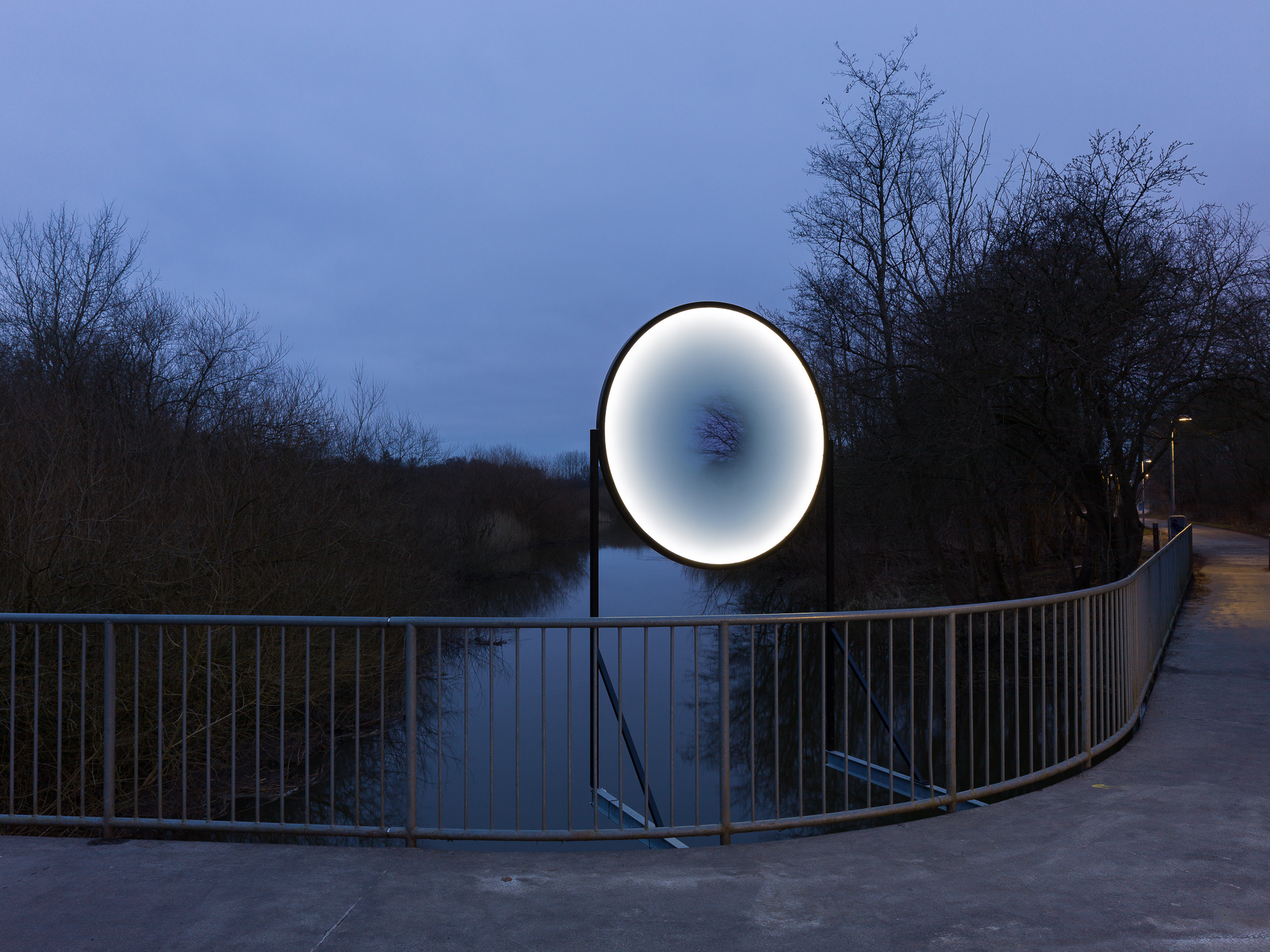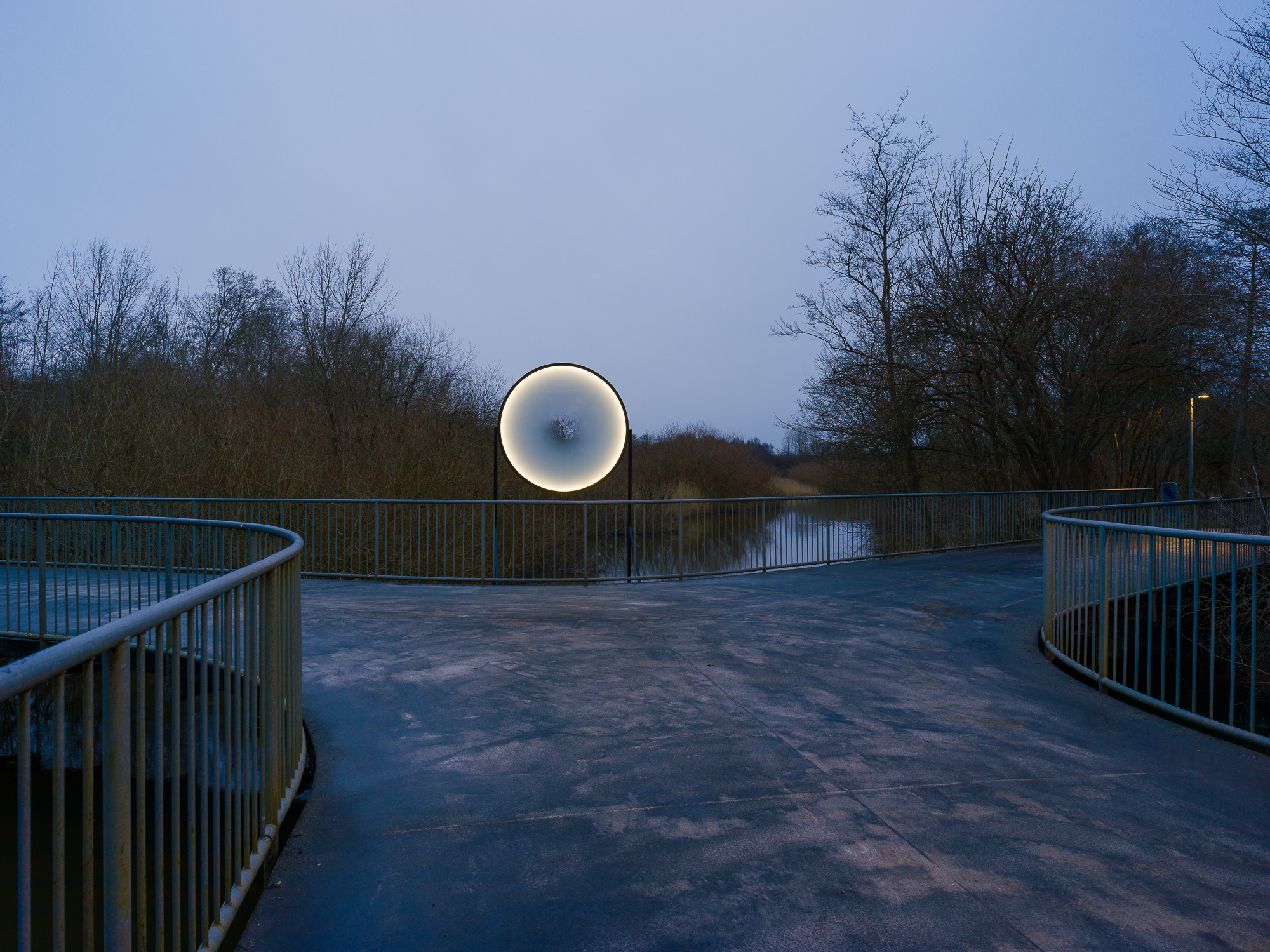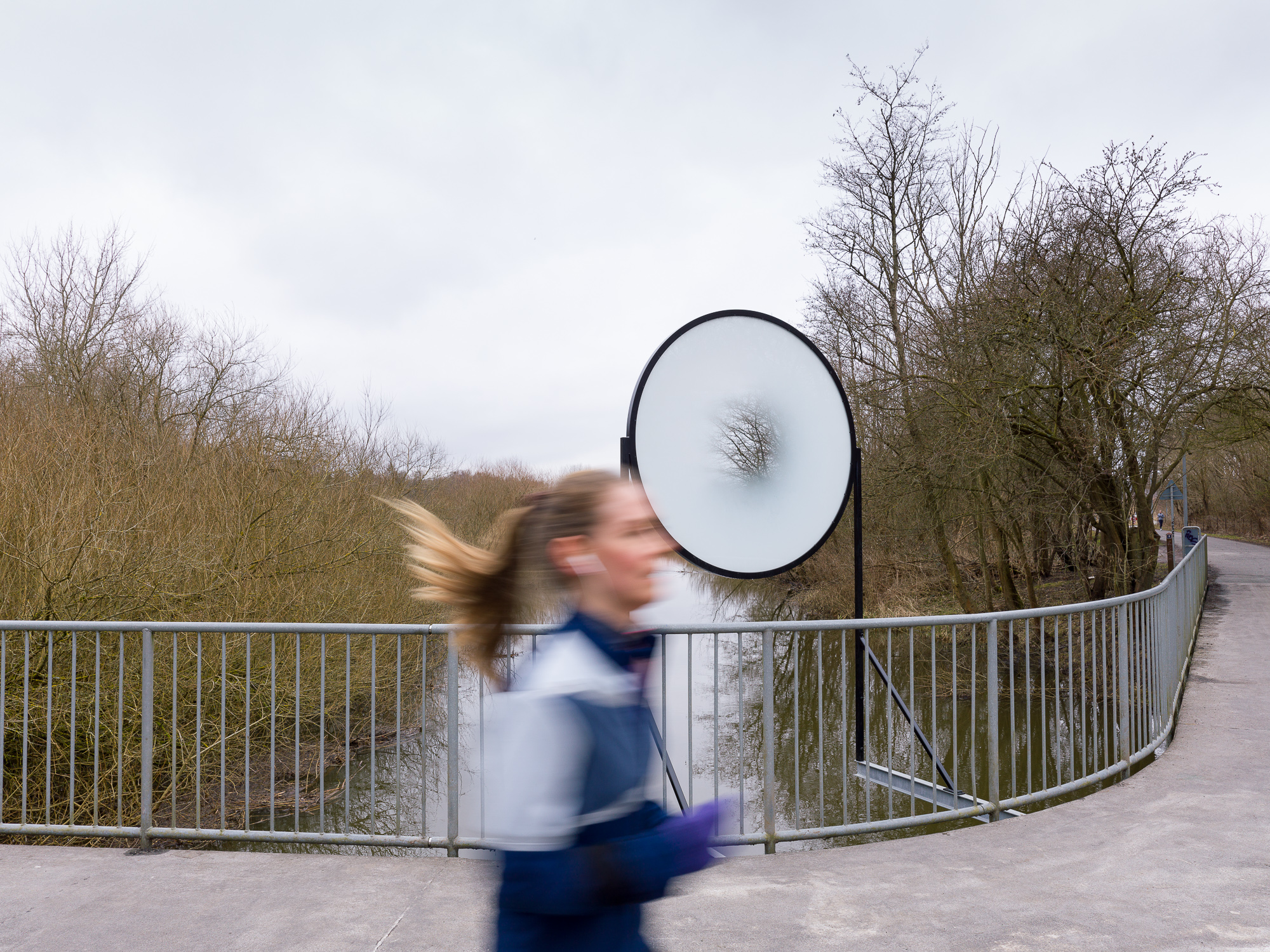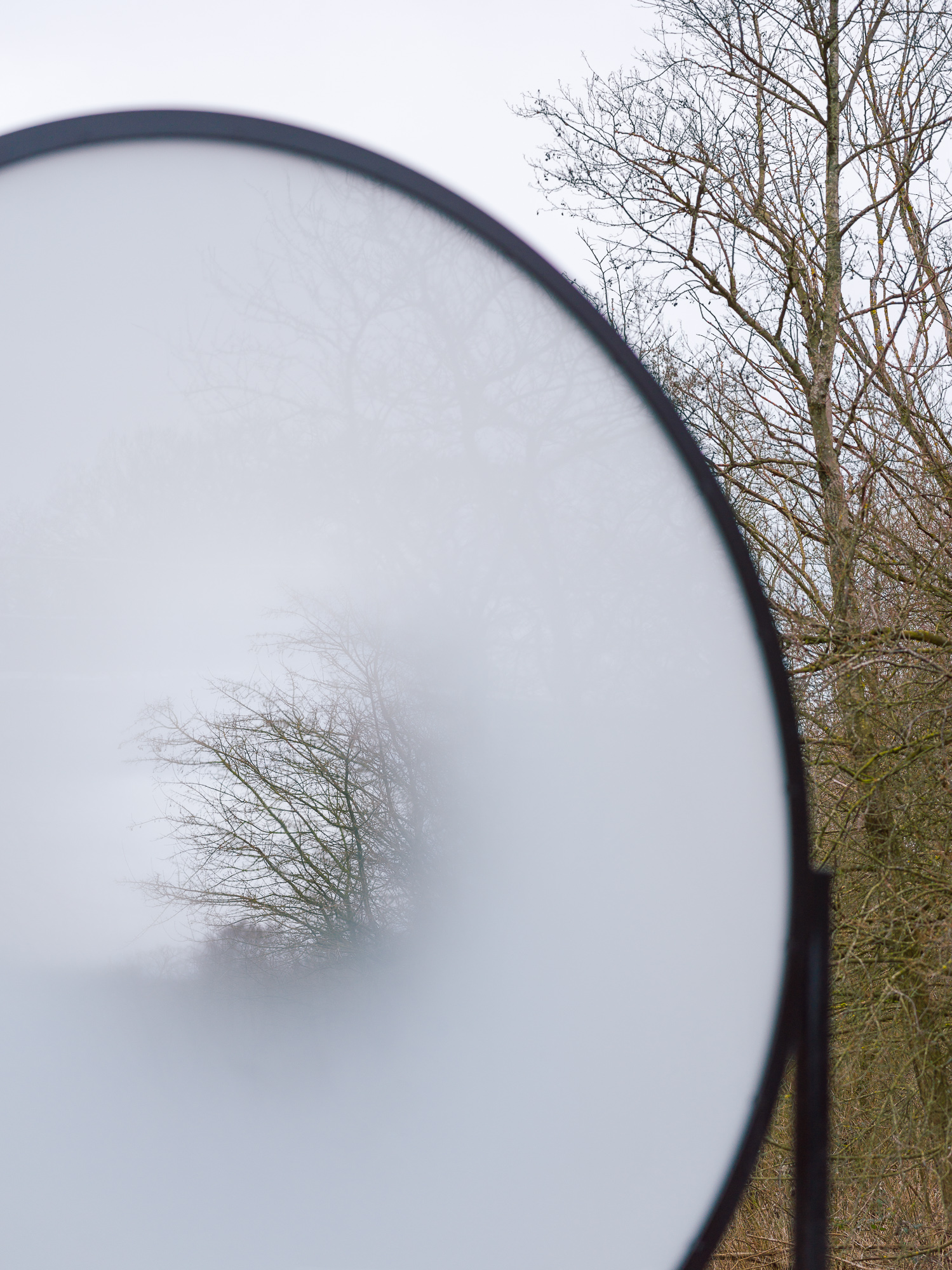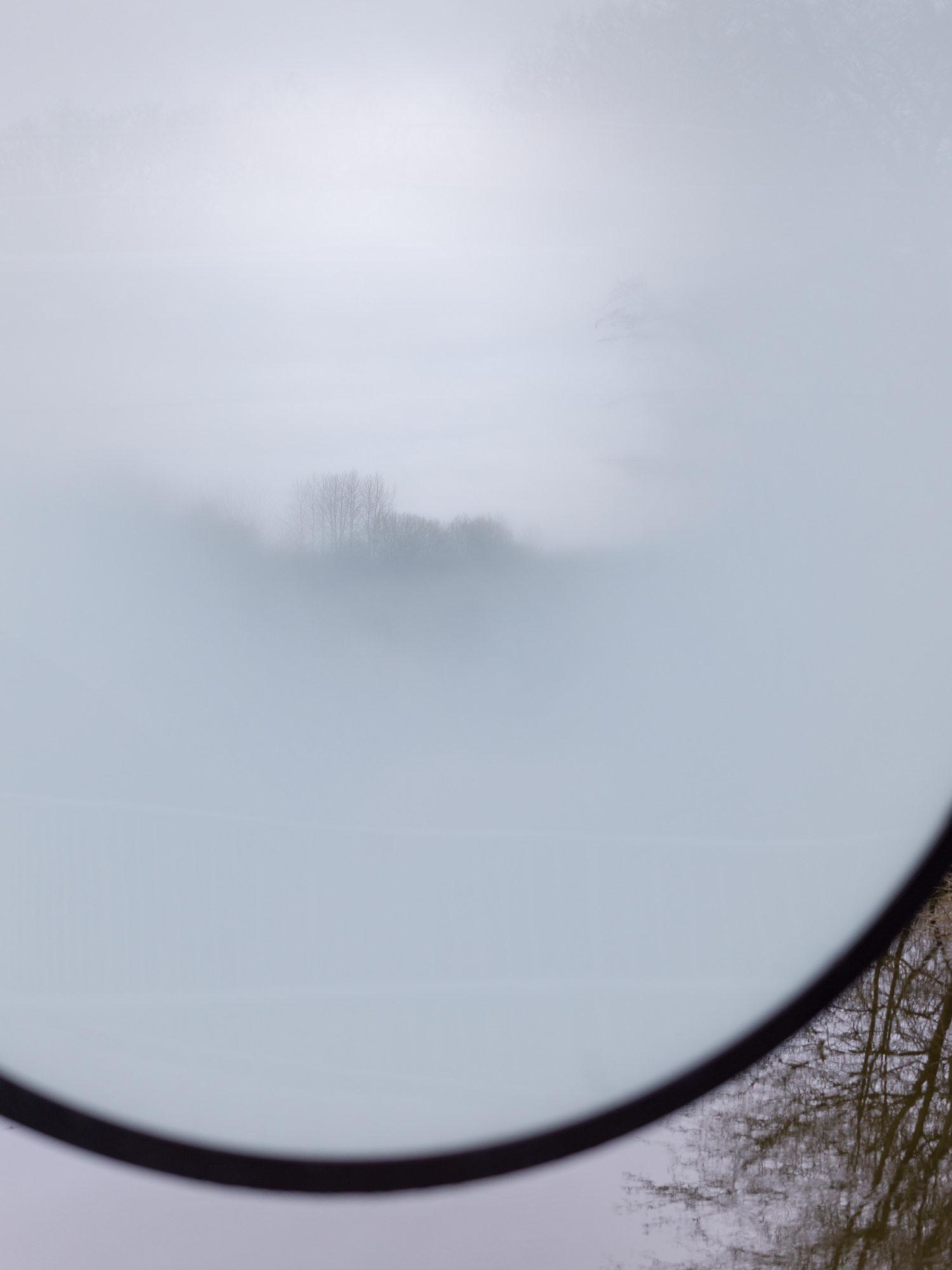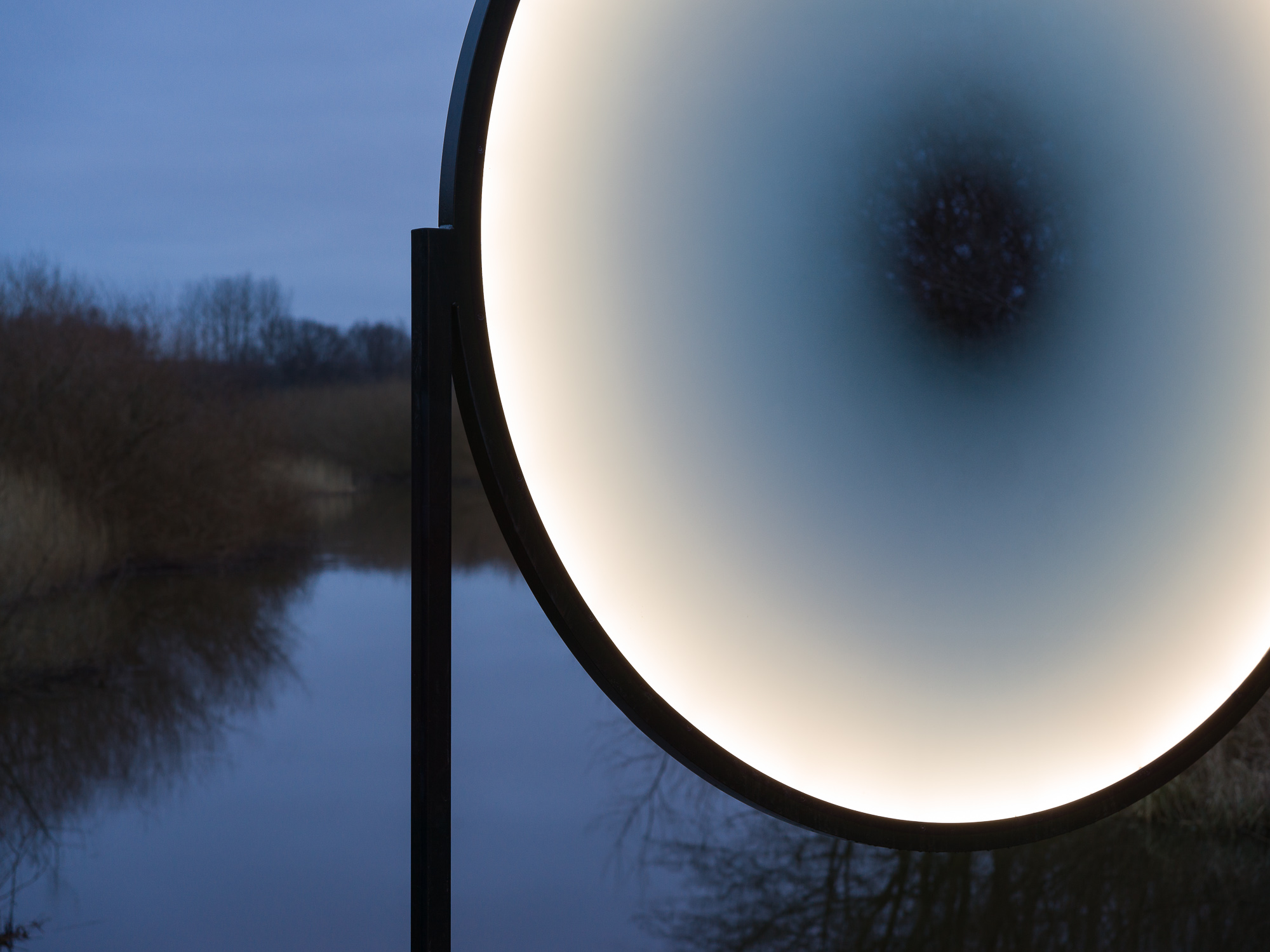 Description
A work which challenges passersby through simultaneously focusing and blurring their visual perception. Double Focus operates through its relations to the landscape and its perceivers. Encountering the work engages the everyday passerby in reflection upon the journey through the landscape, but also the journey of the landscape itself. No longer a passive stretch one passes by, it becomes an active companion. It is a work which celebrates the past and future journeys of the location. As you move, the landscape moves with you.

Two circular glass forms with a radial white gradient are placed opposite from each other on each end of the bridge "De Tre Broer". Through their positions and alignment, optical and illuminating qualities, in relationship to the context they emphasize and engage with the surrounding landscape and its perceivers.

Double Focus is a permanent light work commissioned by Århus Kommune.
Photographer
Collaborator
Karen Danielsen
Materials/Dimensions
2 circular sheets of security glass with digital print (2 m diameter), 2 steel structures, epoxy paint, 2 LED strips, 2 control units