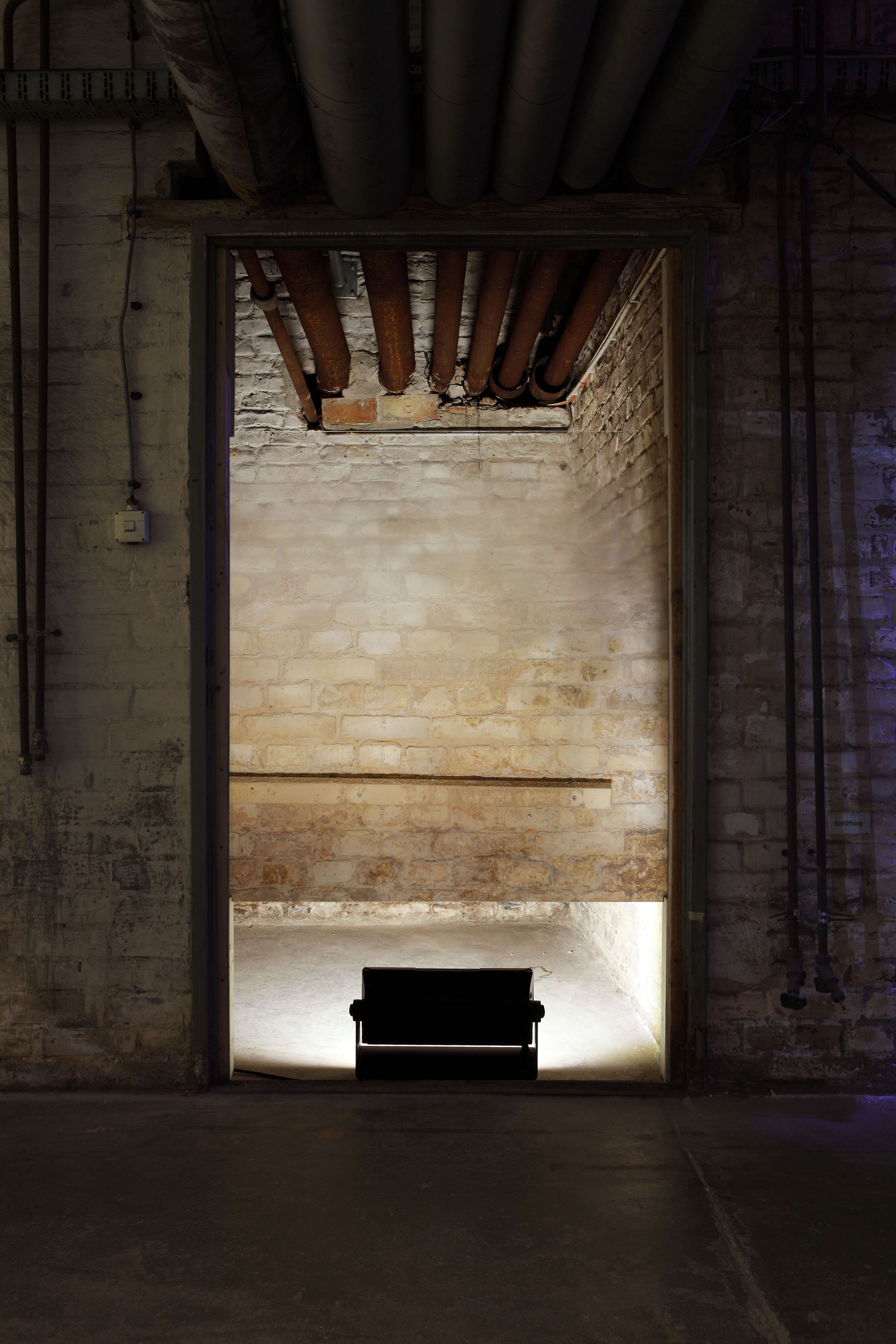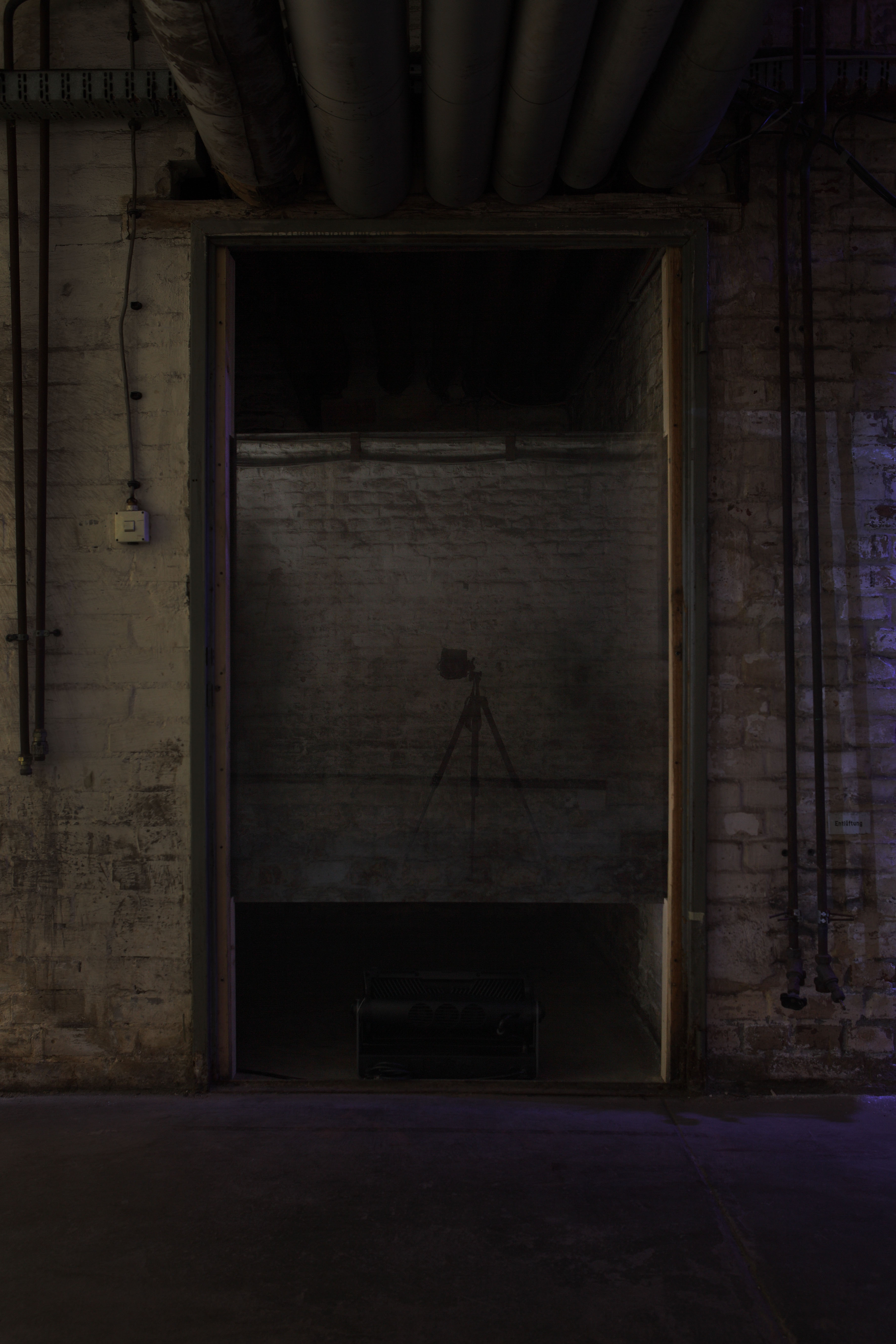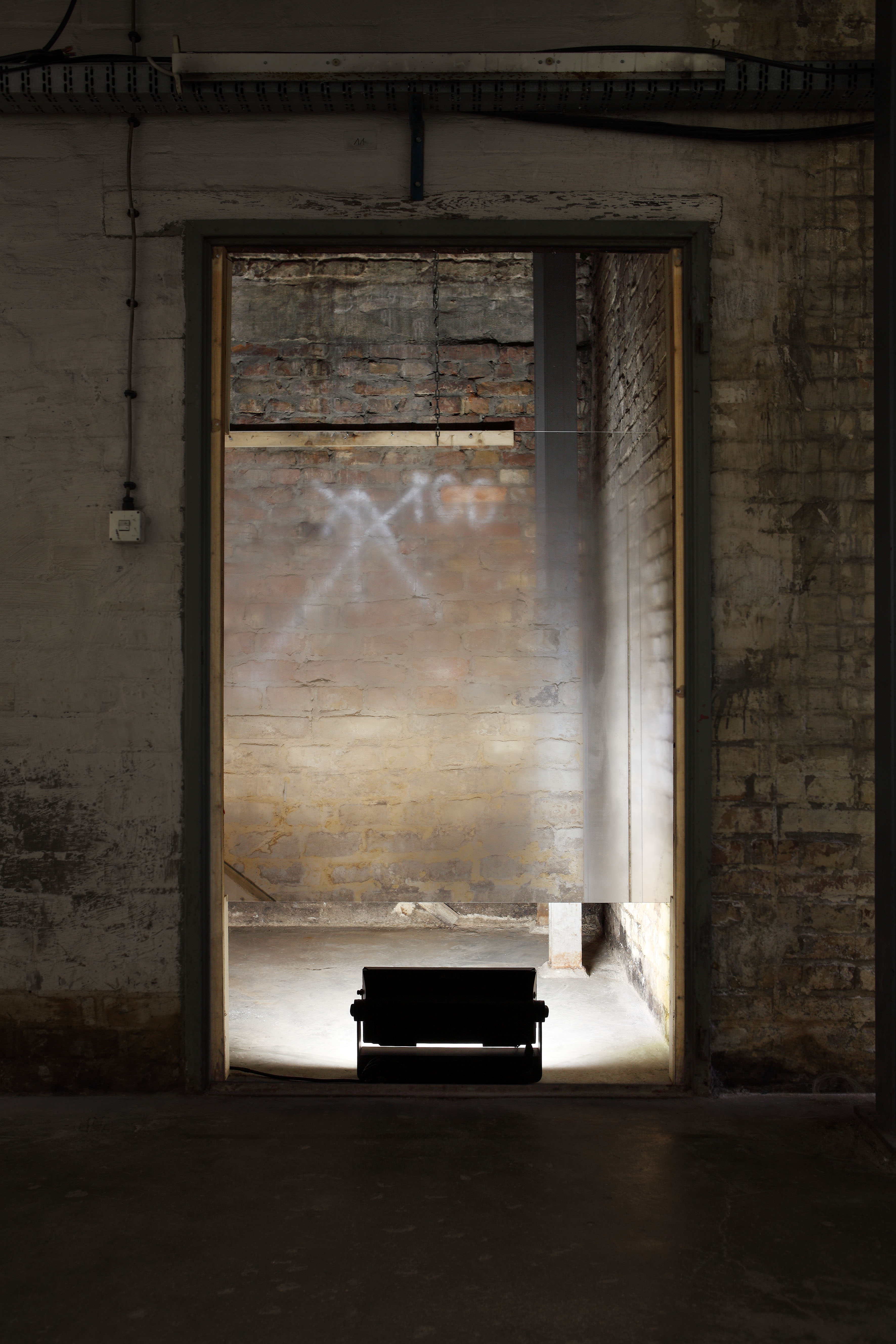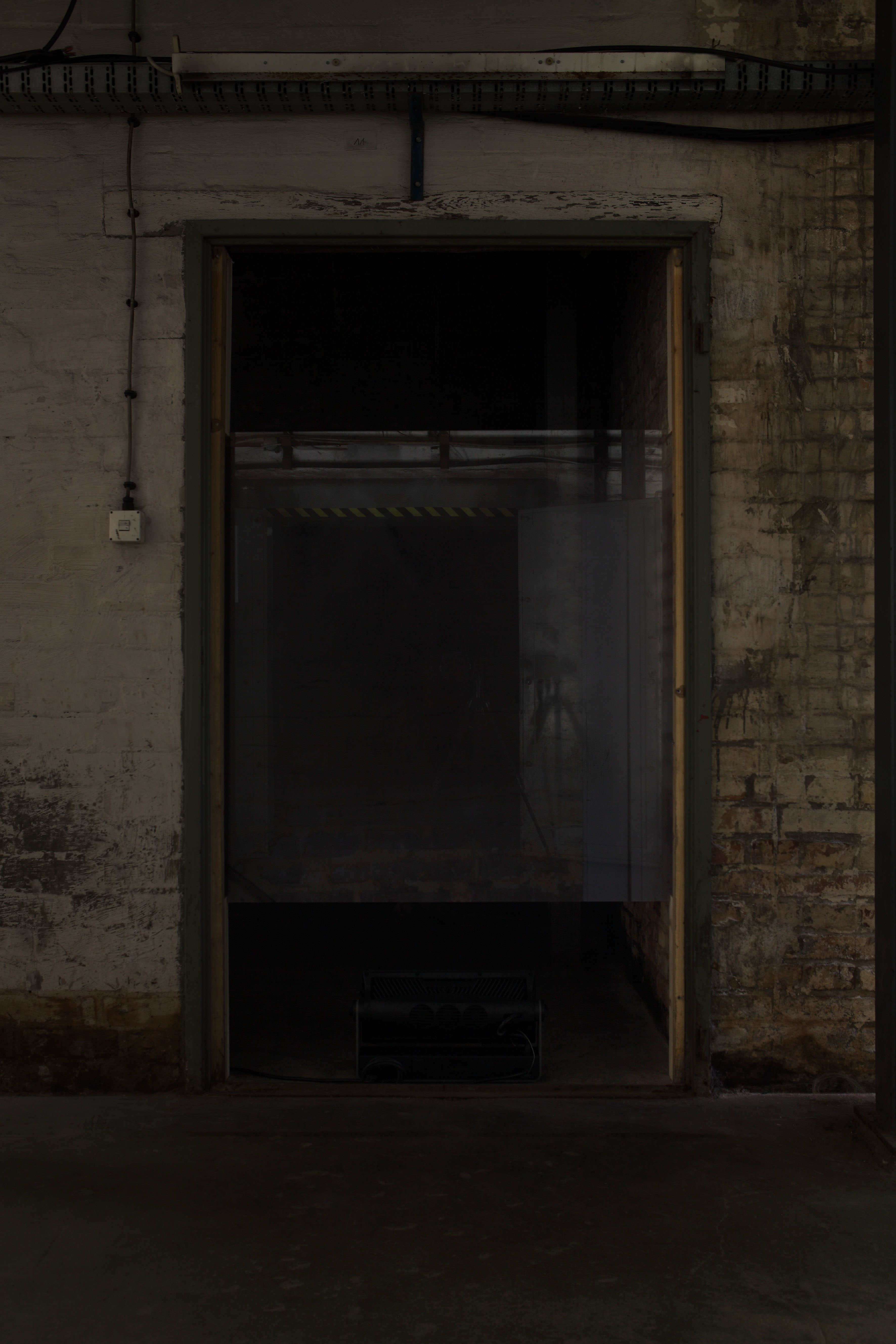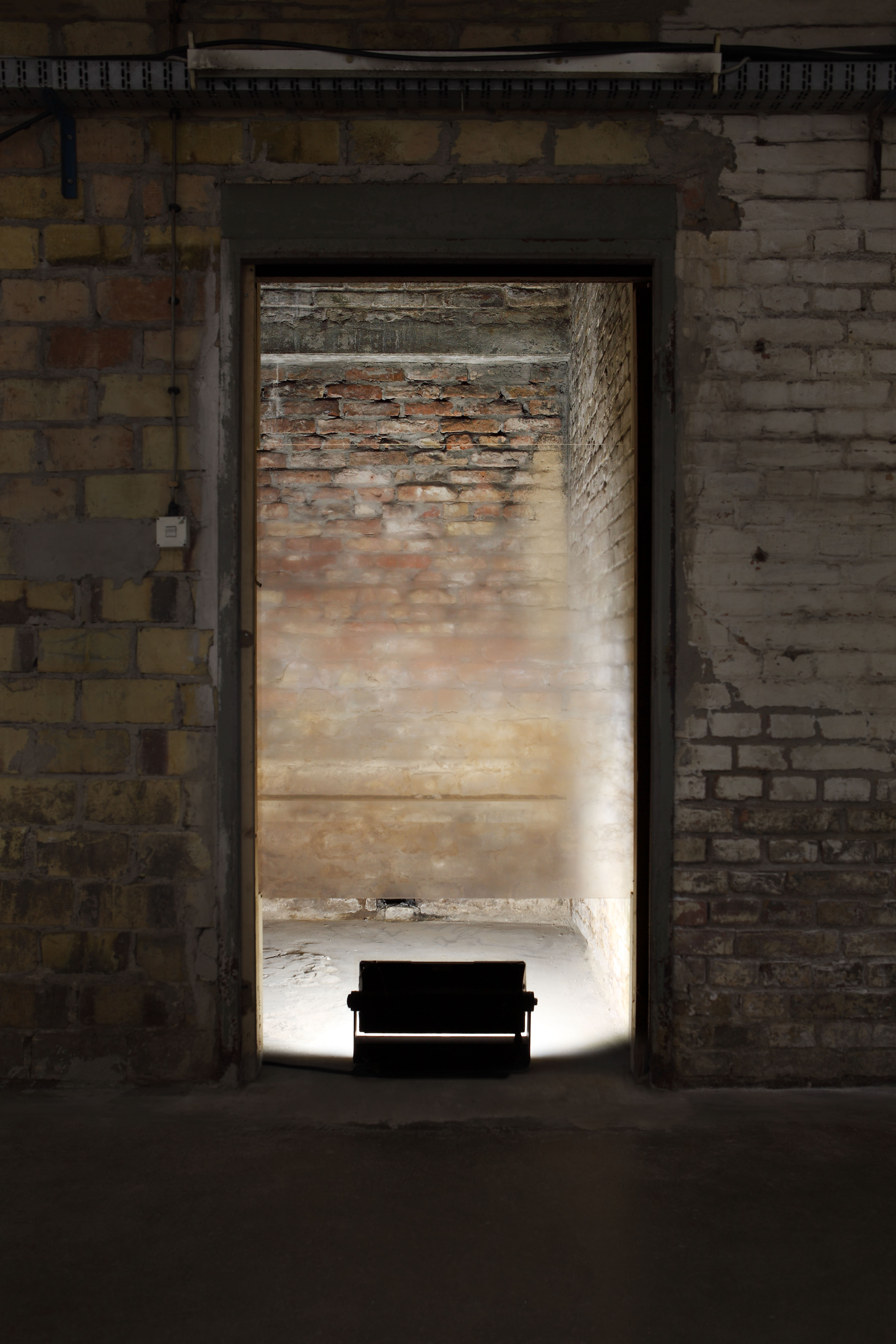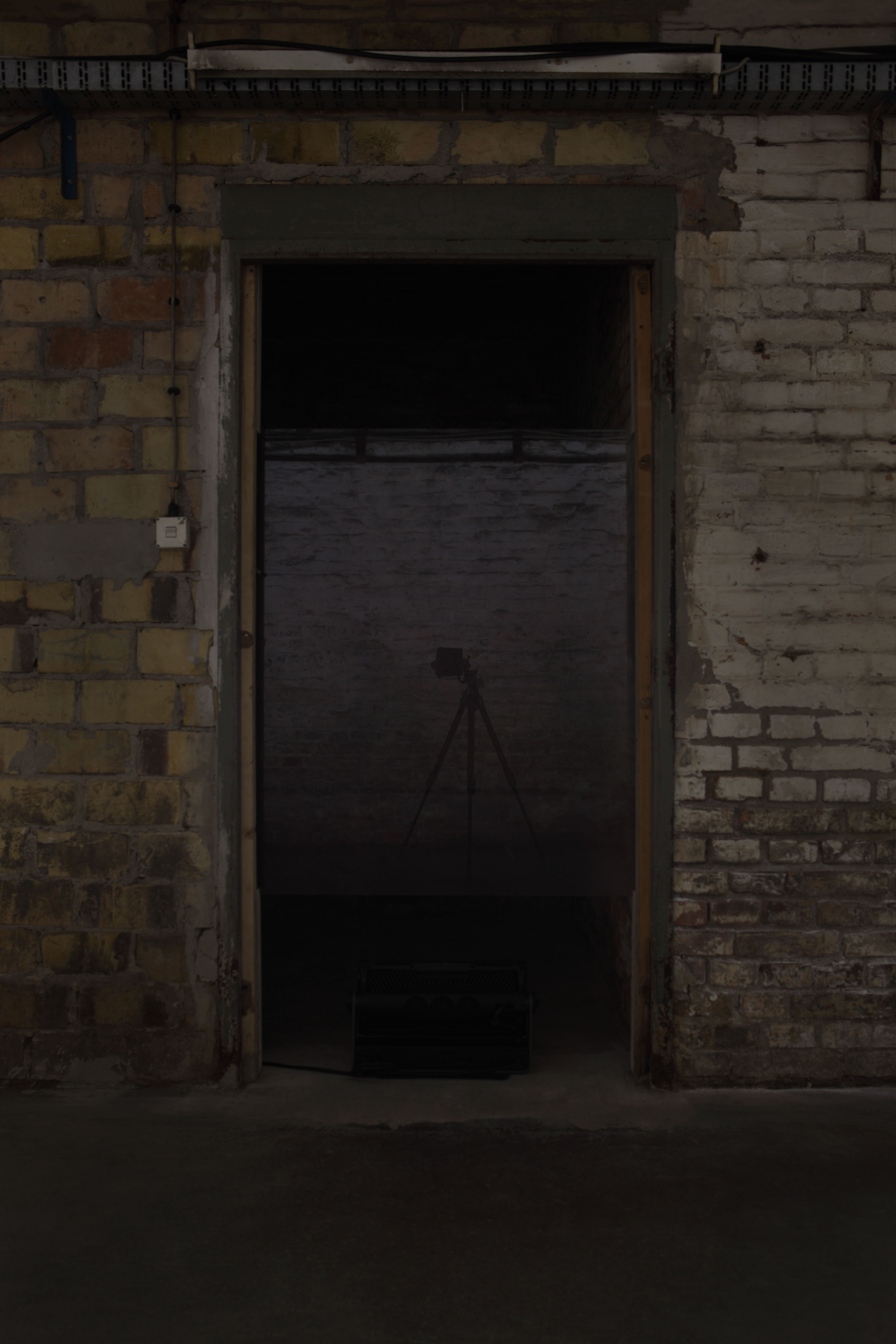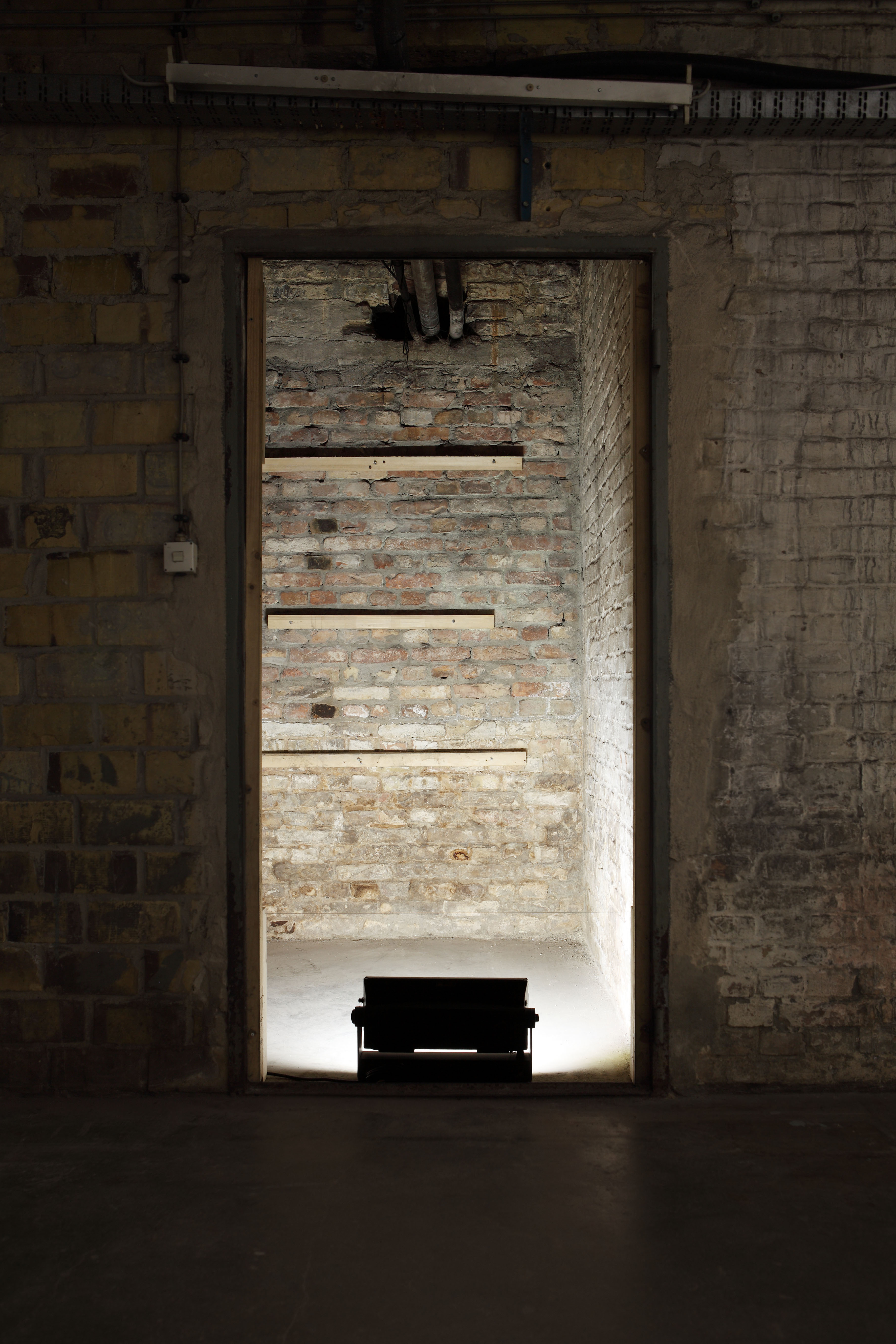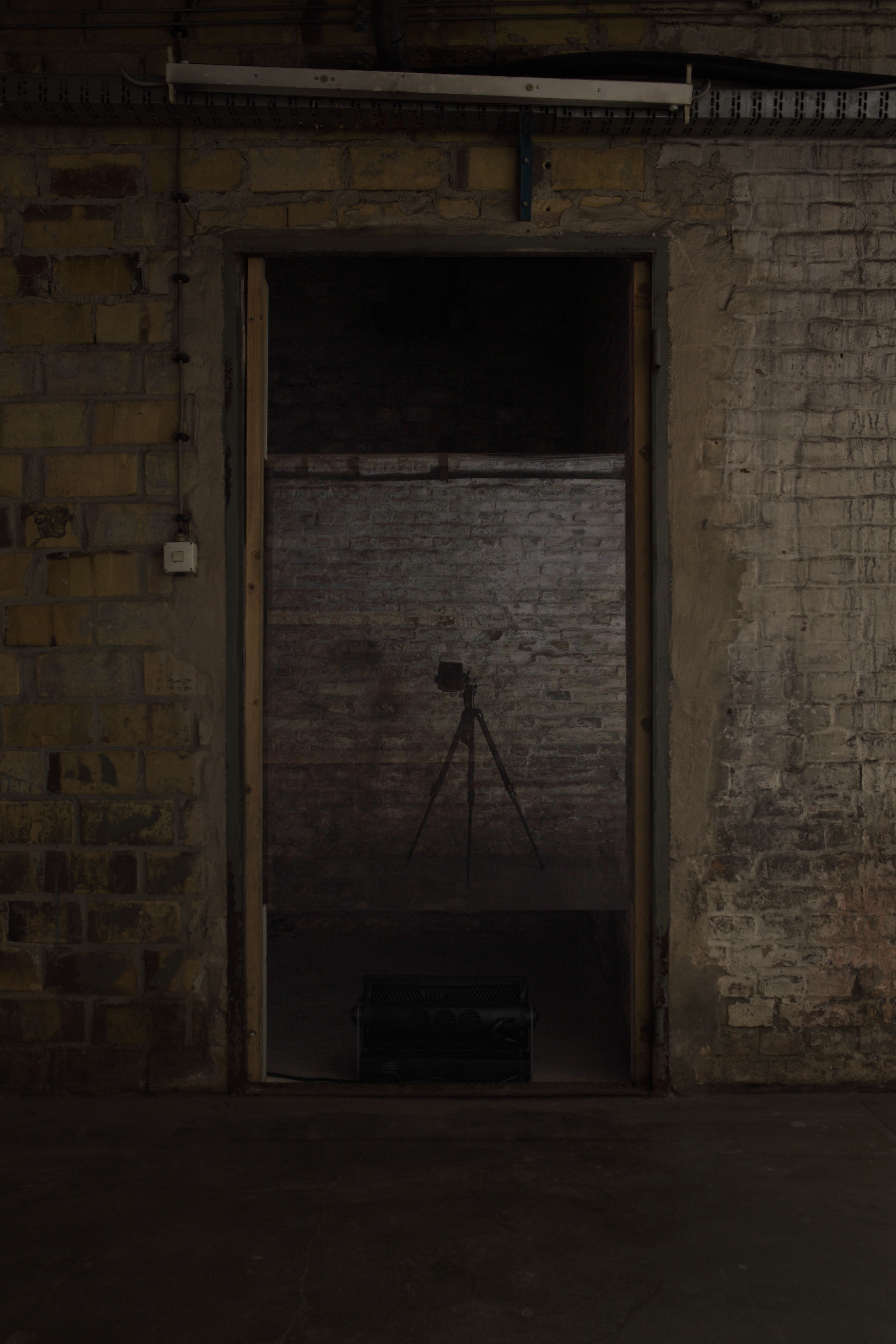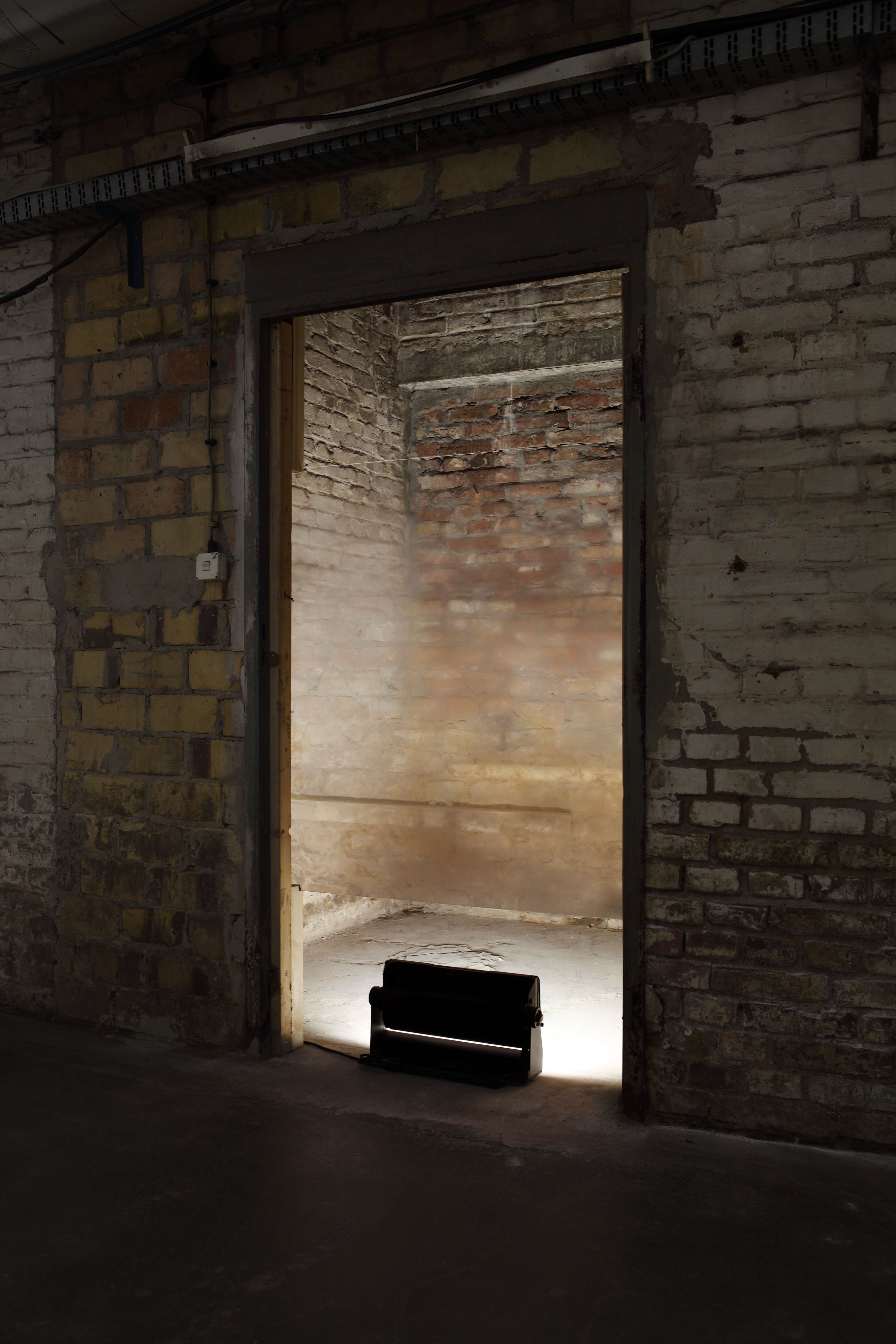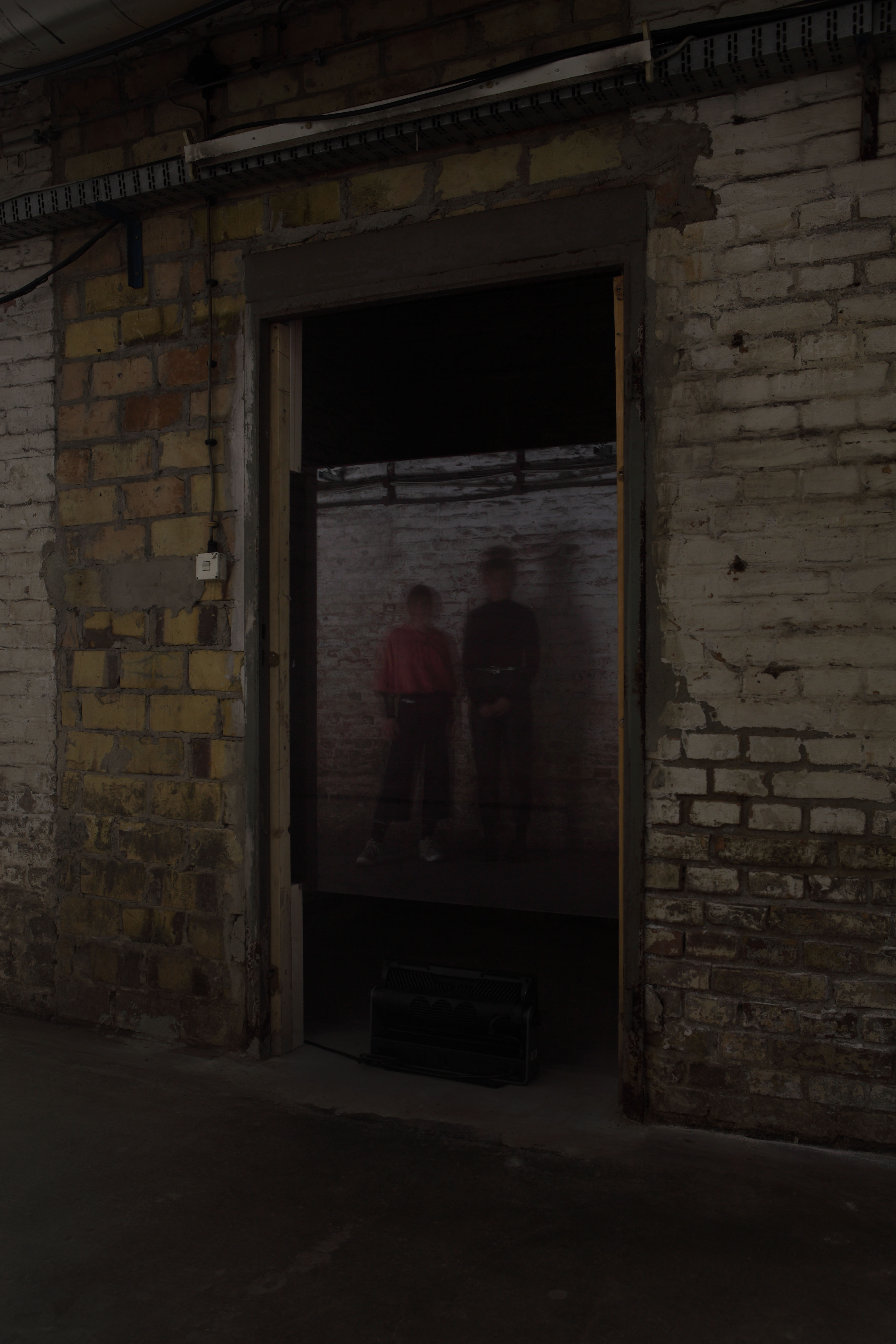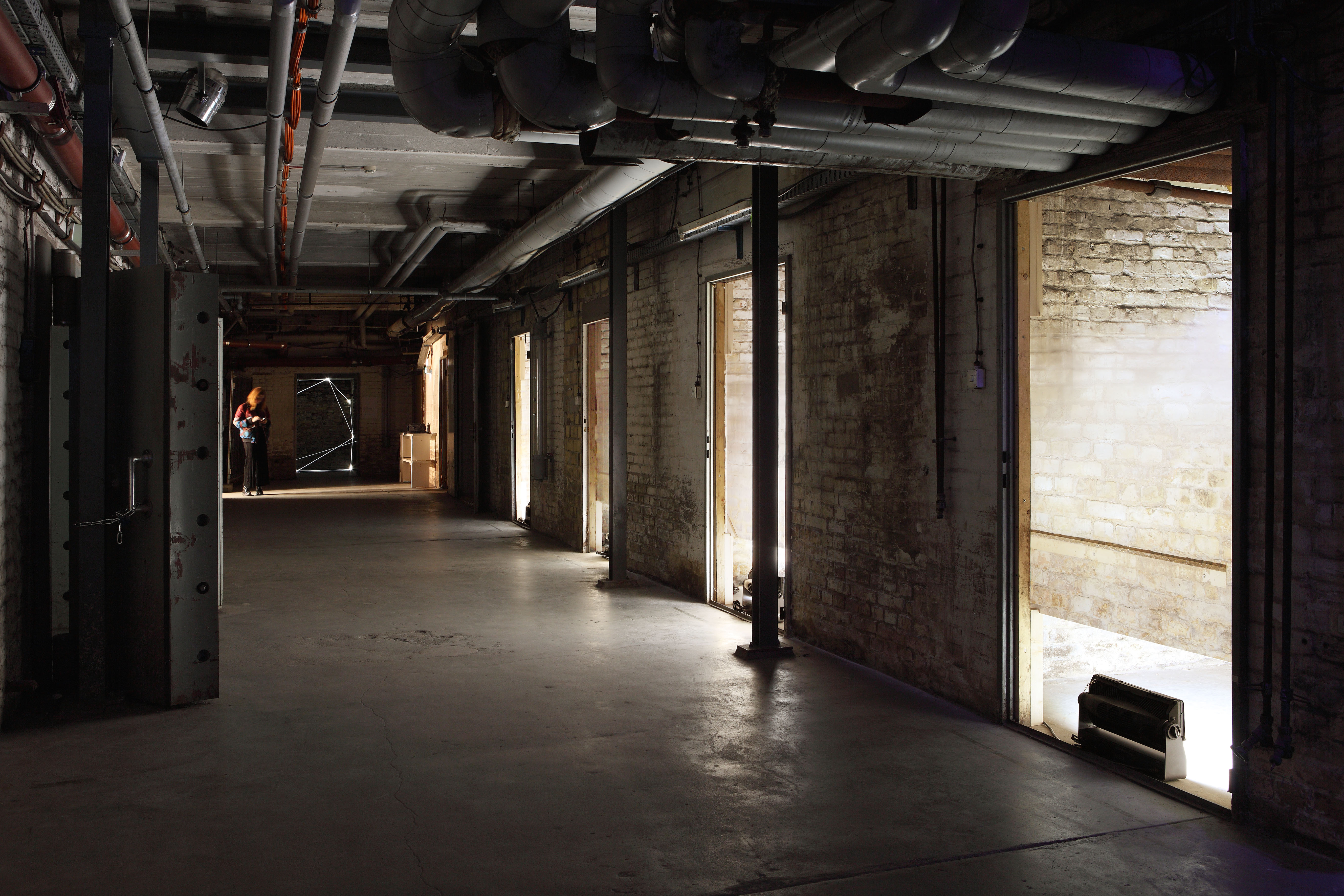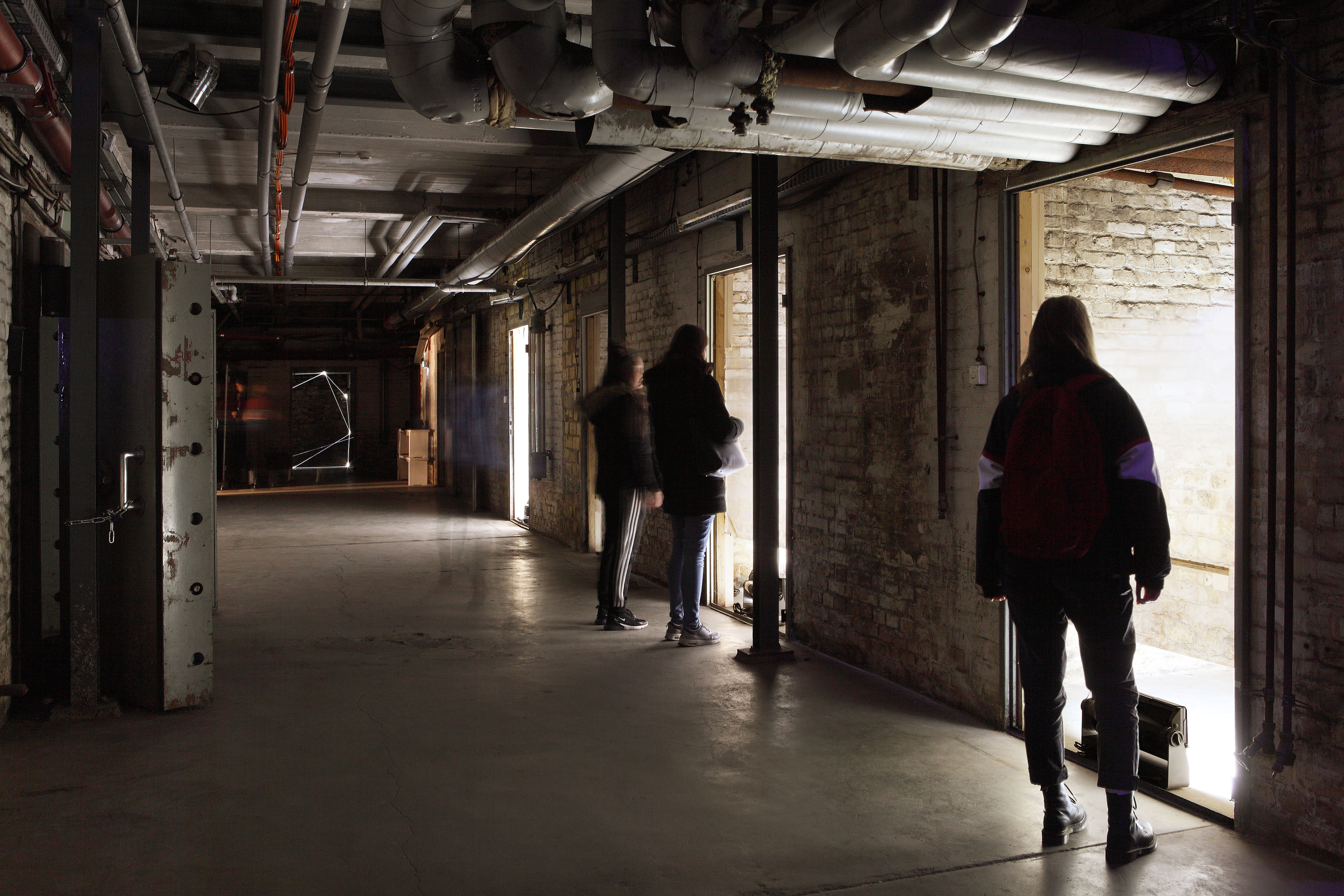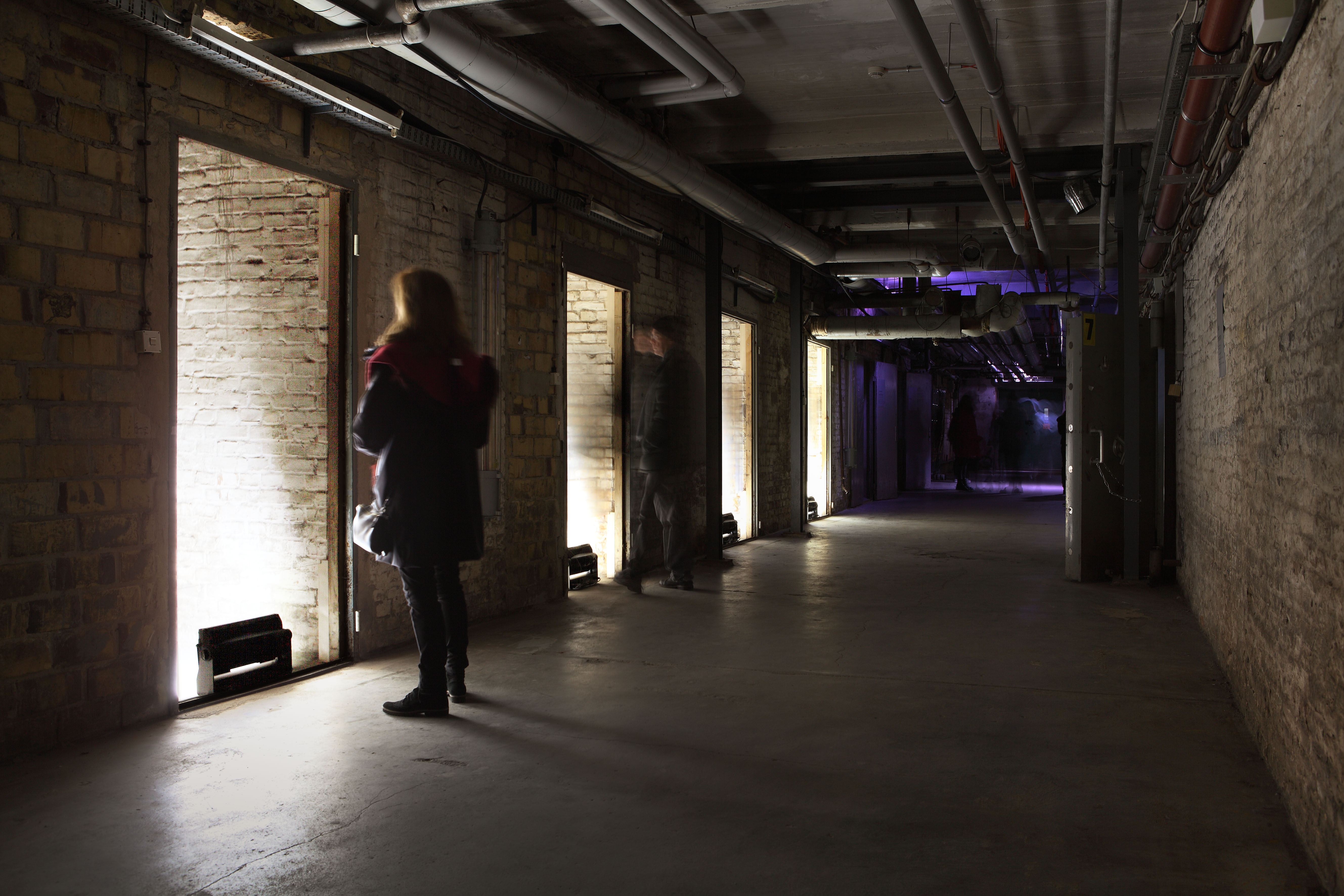 Description
A work developed for four alcoves in the corridor of the Alte Münze Keller. It consists of a series of four rectangular glass sheets, positioned vertically in each of the evenly lit alcoves. Each sheet of glass is printed with a vertical image gradient derived from a photo of the wall behind it. The overall opacity of the four images decrease gradually and sequentially.

Continuous Camouflage mediates between environment and viewer, while blurring boundaries between the two, and itself. It engages with three of the fundamental qualities of light; reflection/refraction/transparency, as well as image representation. Viewers simultaneously experience manifold images, reflections and realities of the environment.

The work seeks a space in which binary understandings of active-passive and art-context are challenged, a space which allows for ambiguity. Continuous Camouflage insistently transforms, reveals and conceals, through continuous contact with its environment.
Photographer
Katharina Kritzler
Commissioned by
With support by
Iaspis, the Swedish Arts Grants Committee's International Programme for Visual Artists.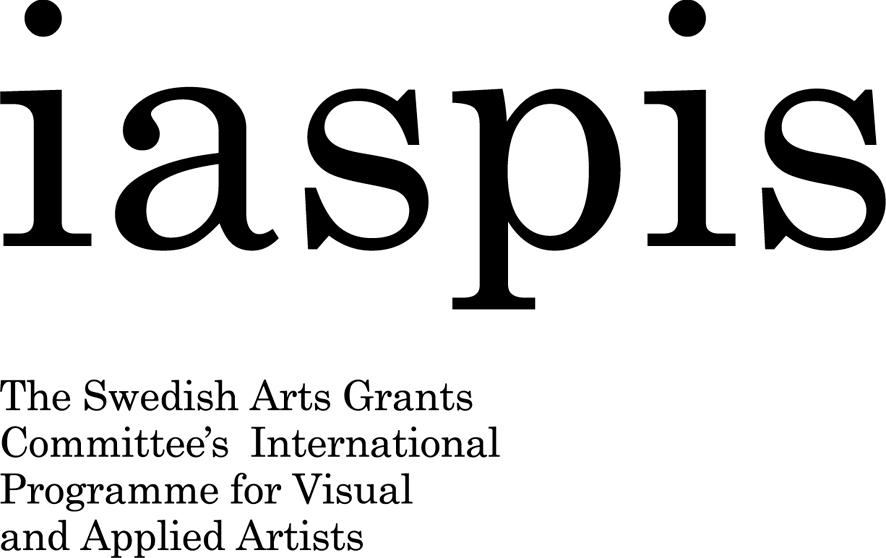 Materials/Dimensions
4 x glass sheets with UV print (1200 x 1200 x 6 mm), LED flood lights, wood laths