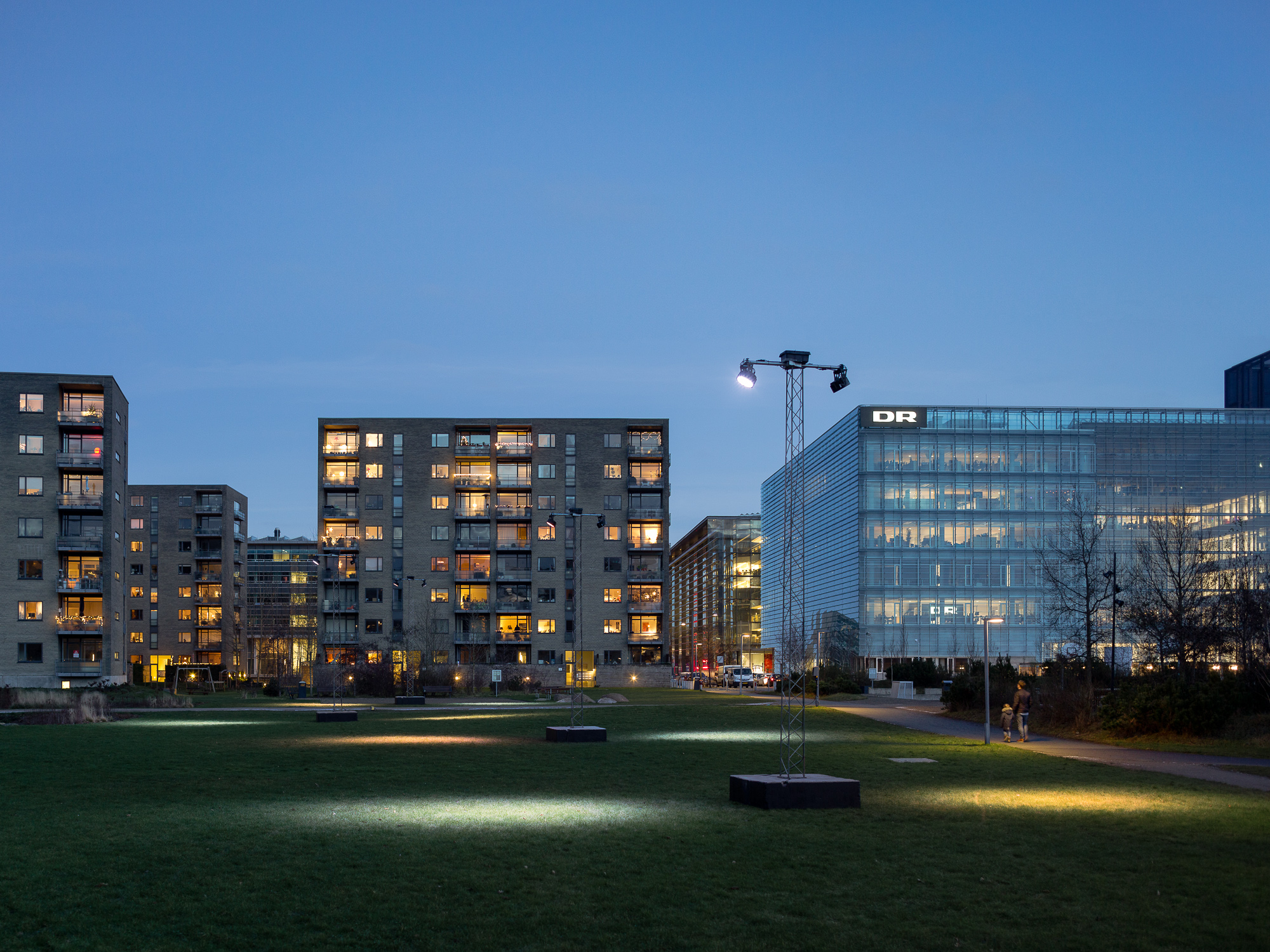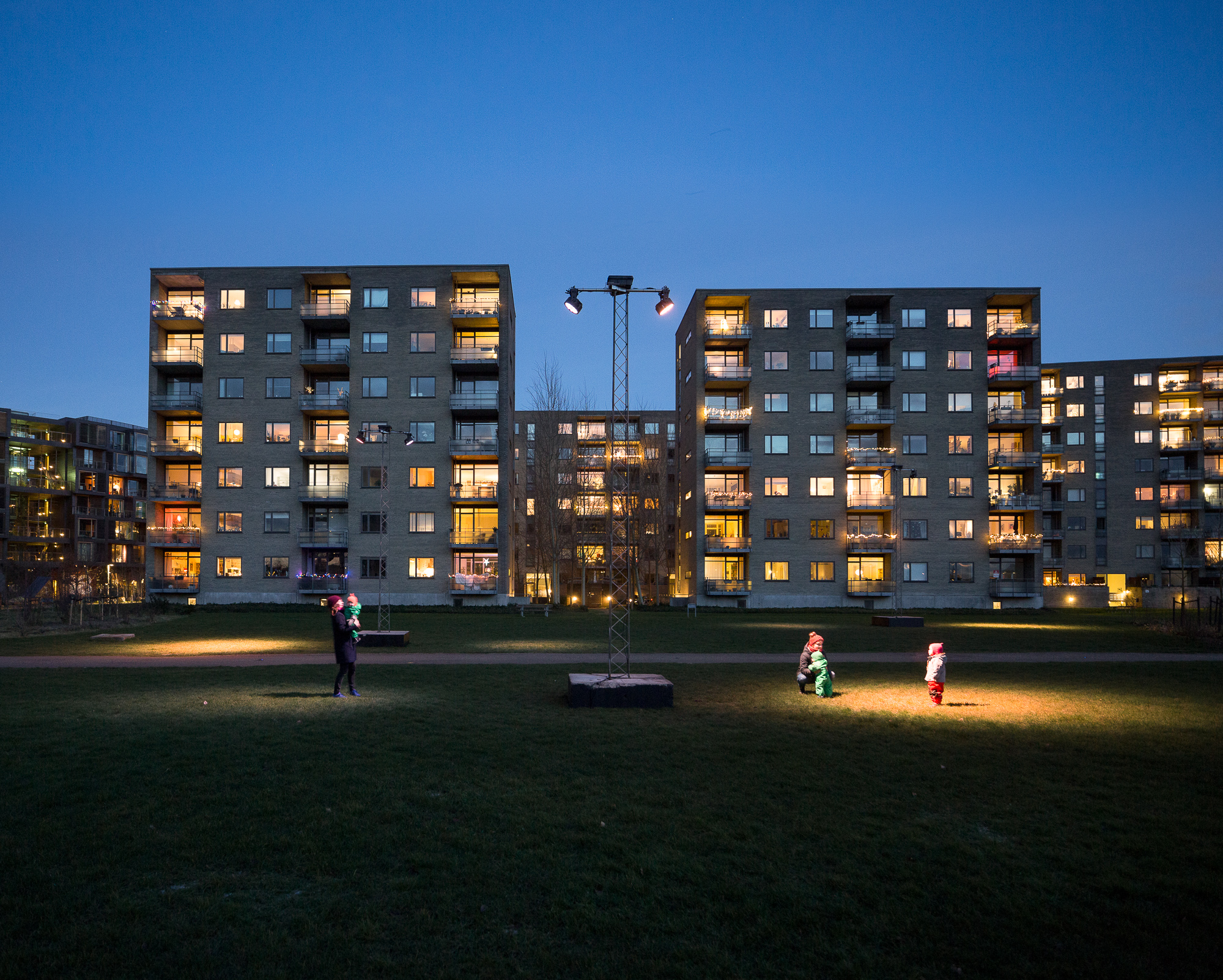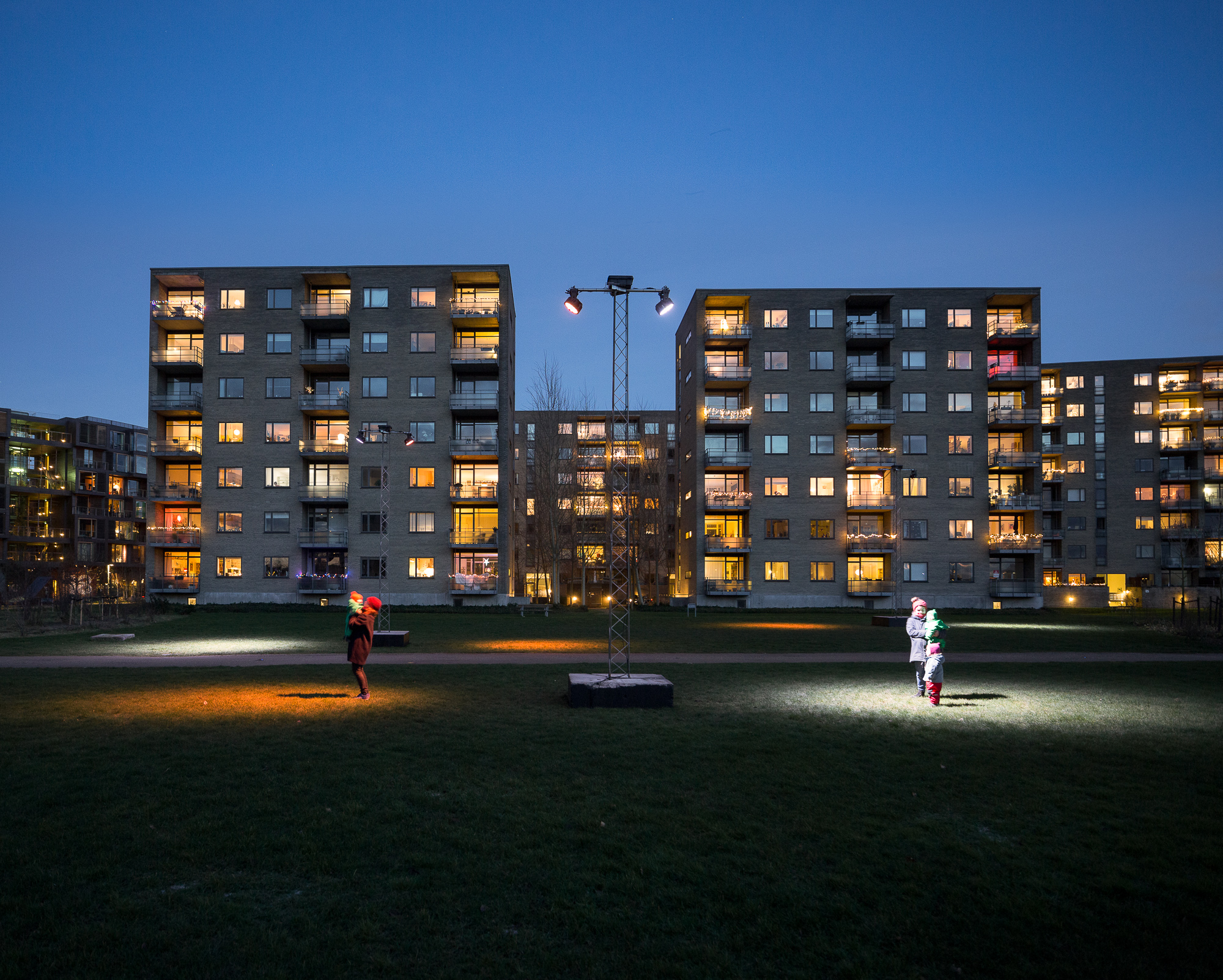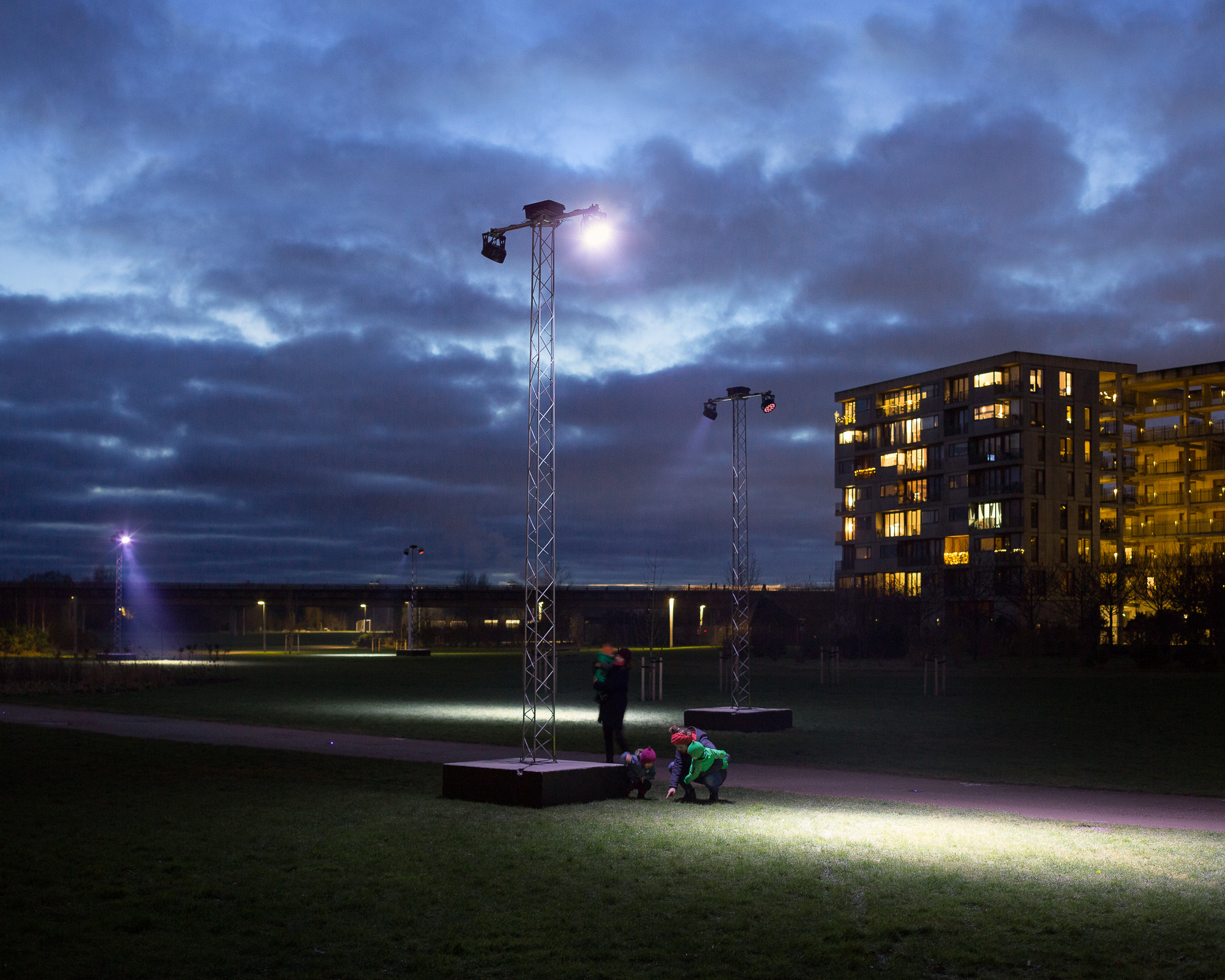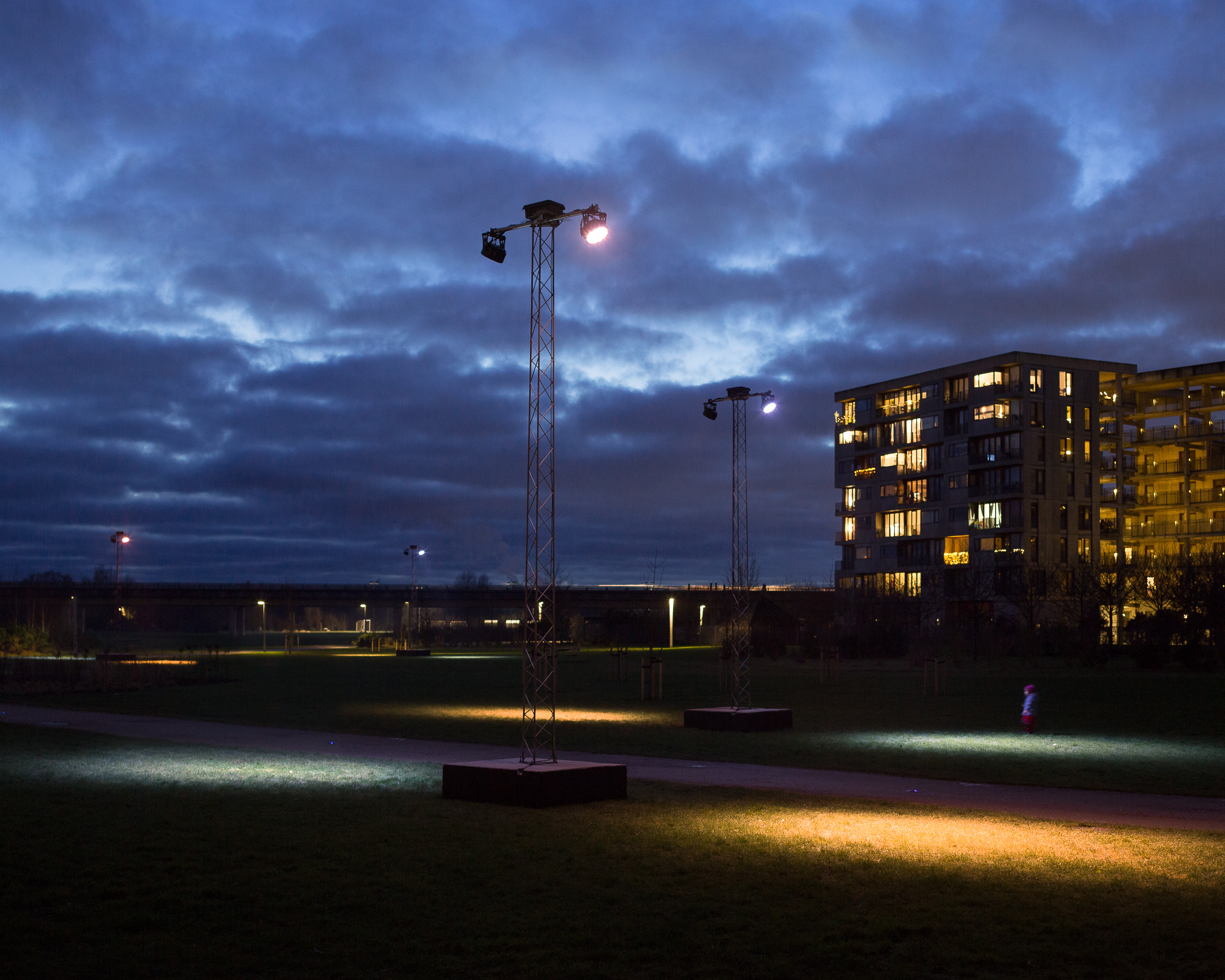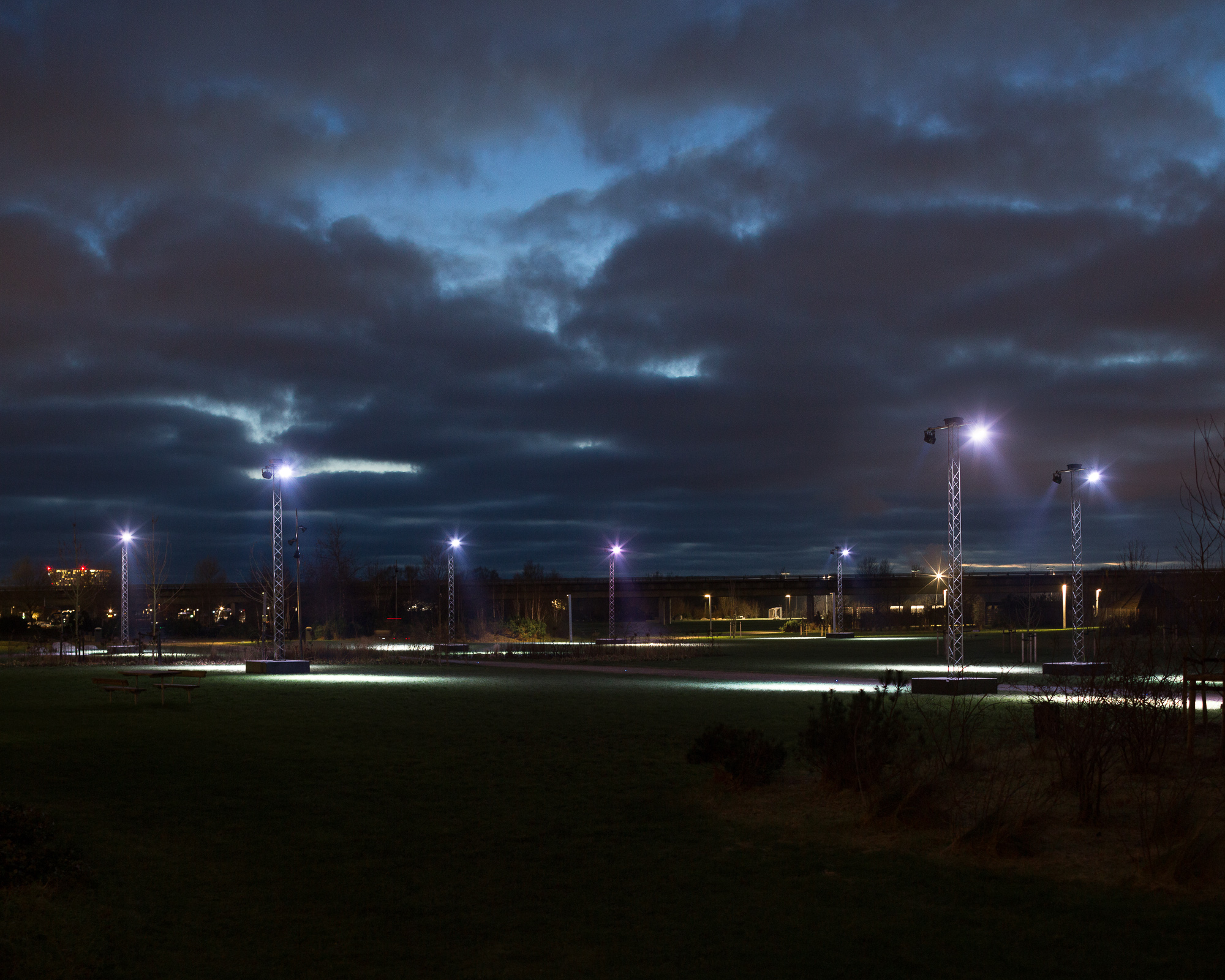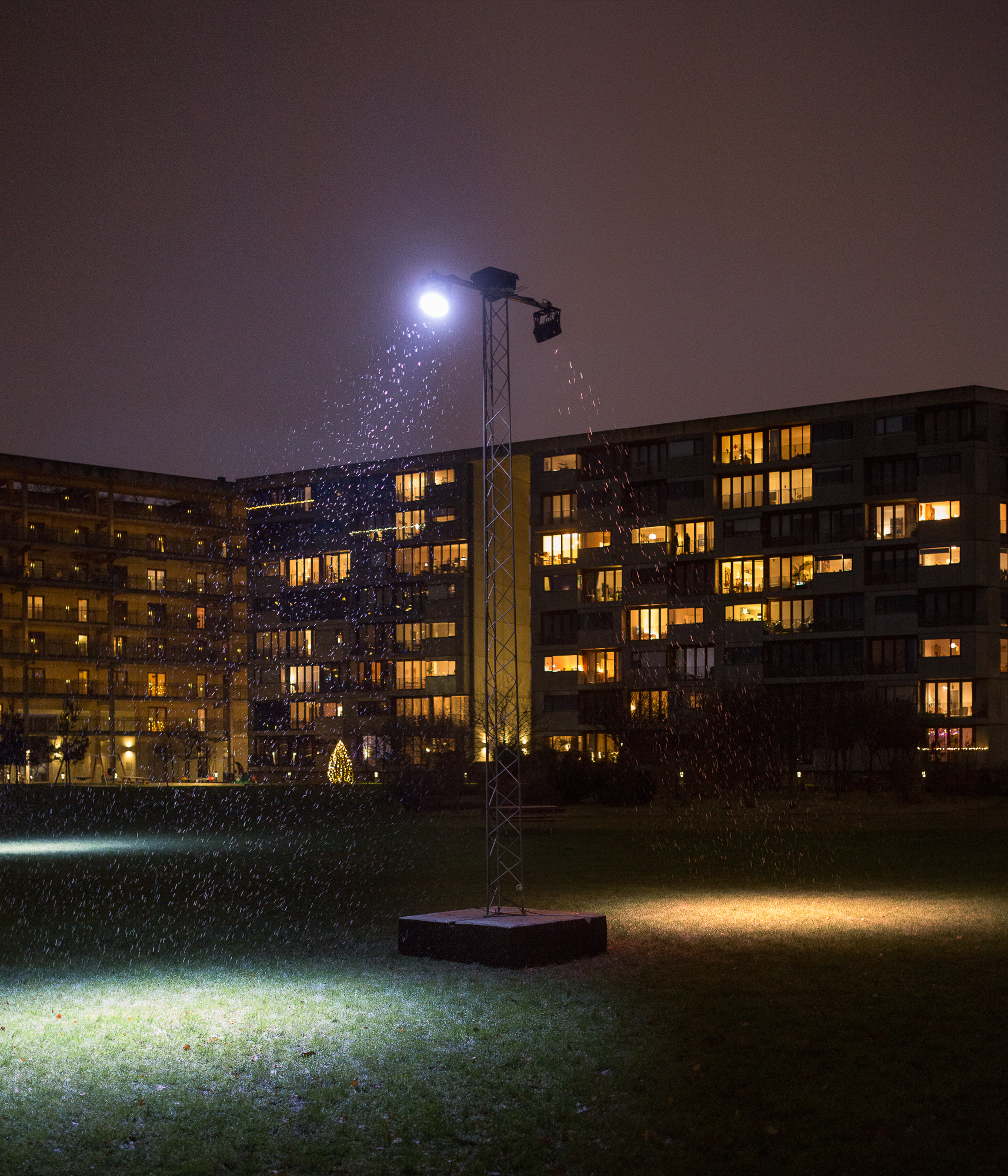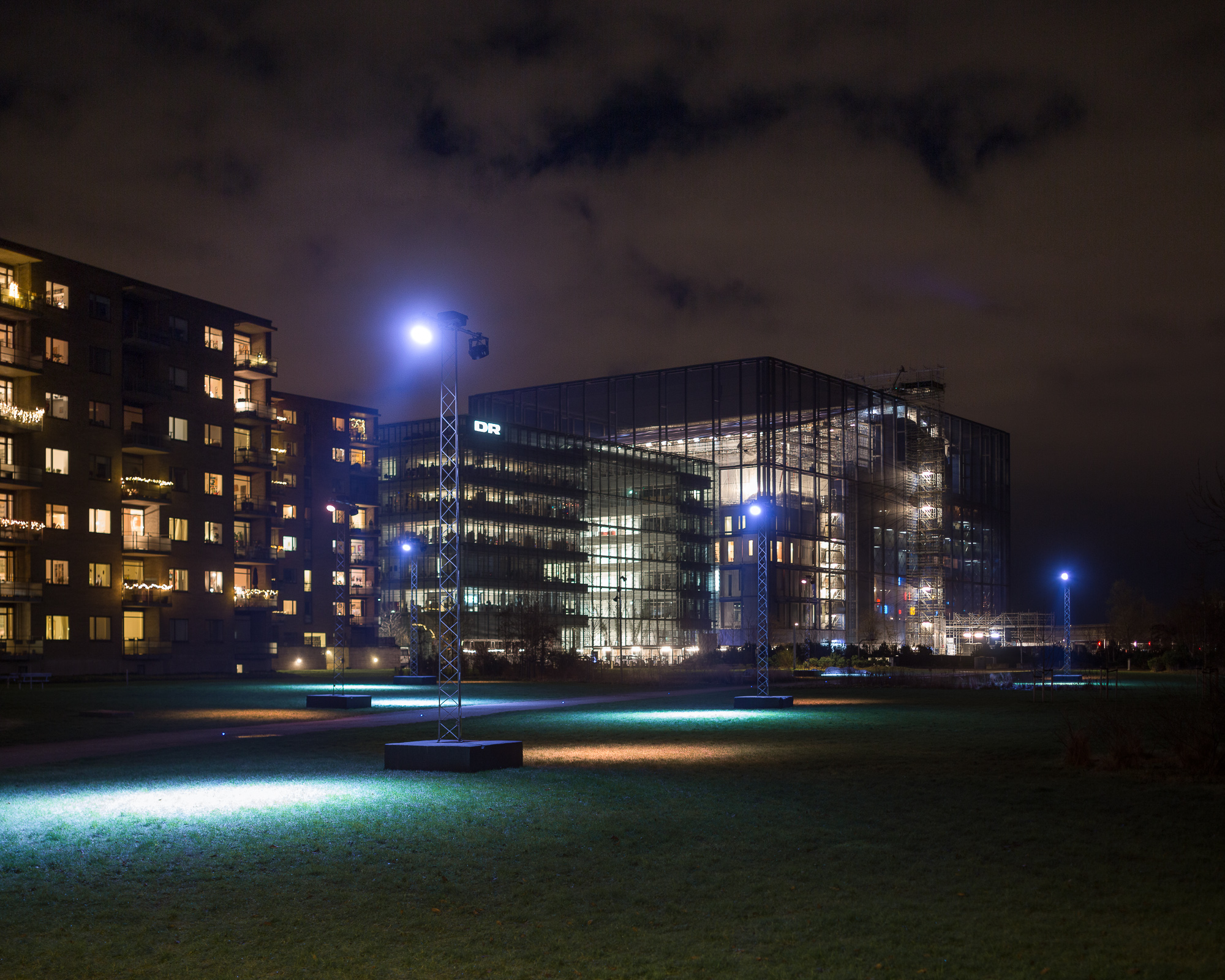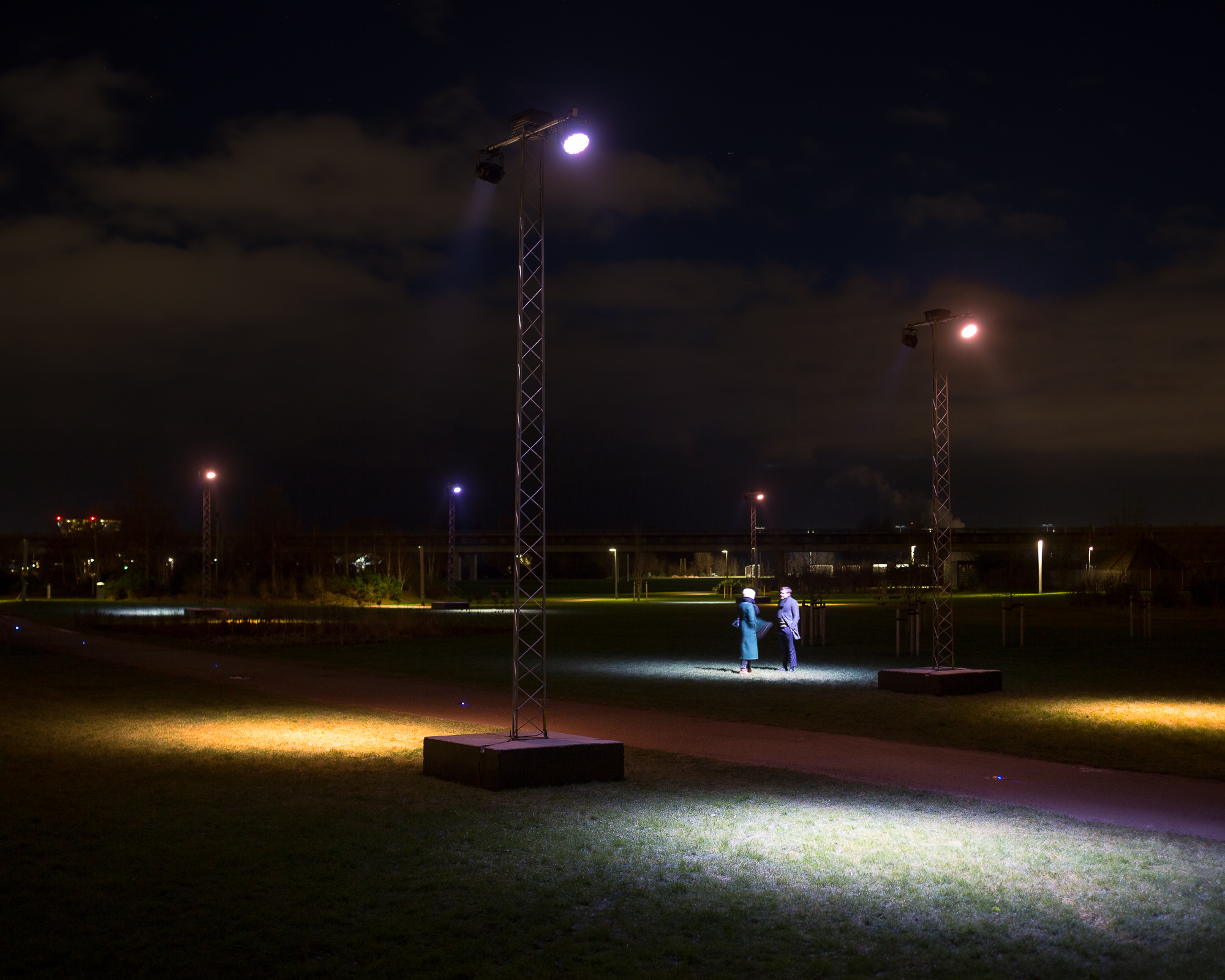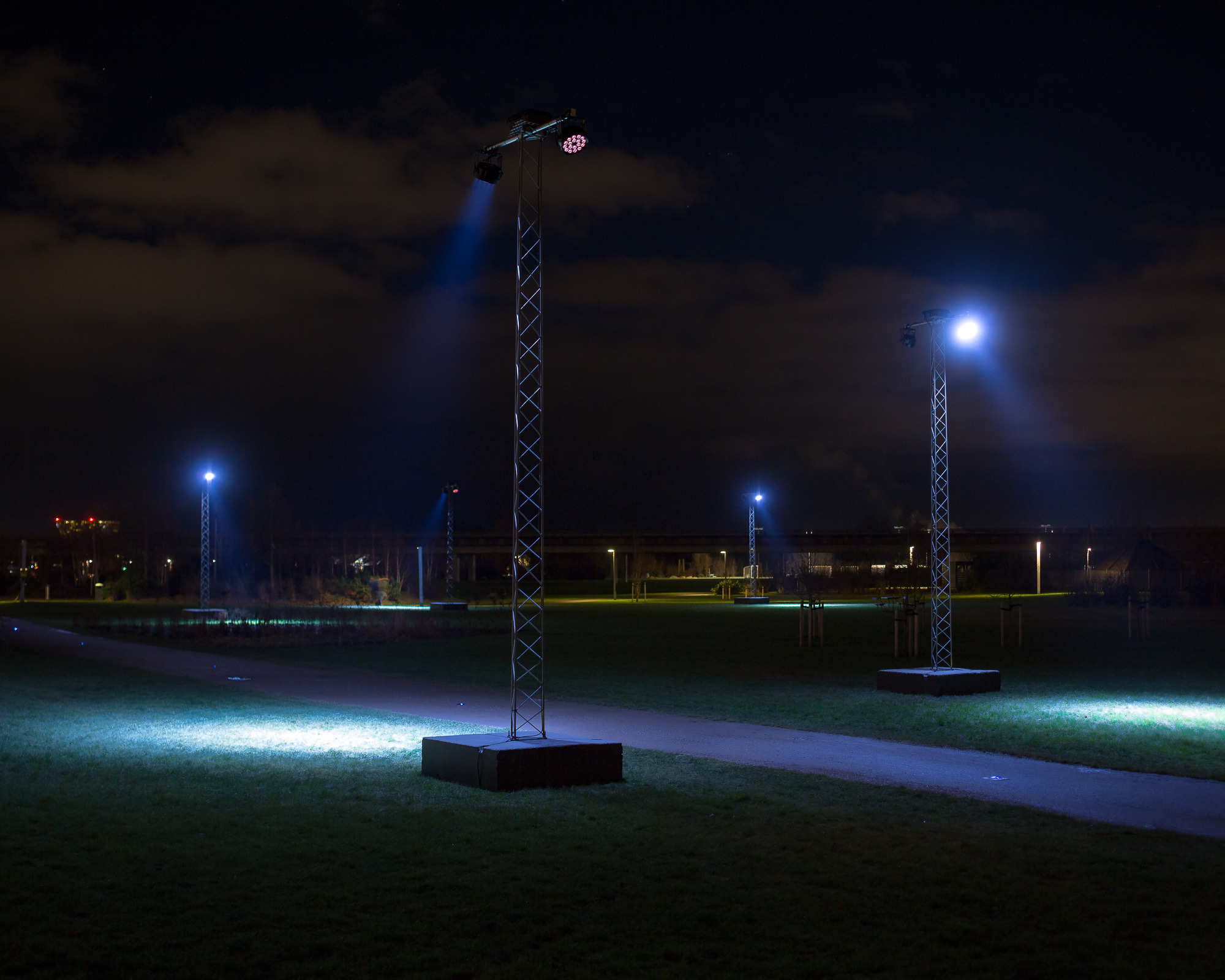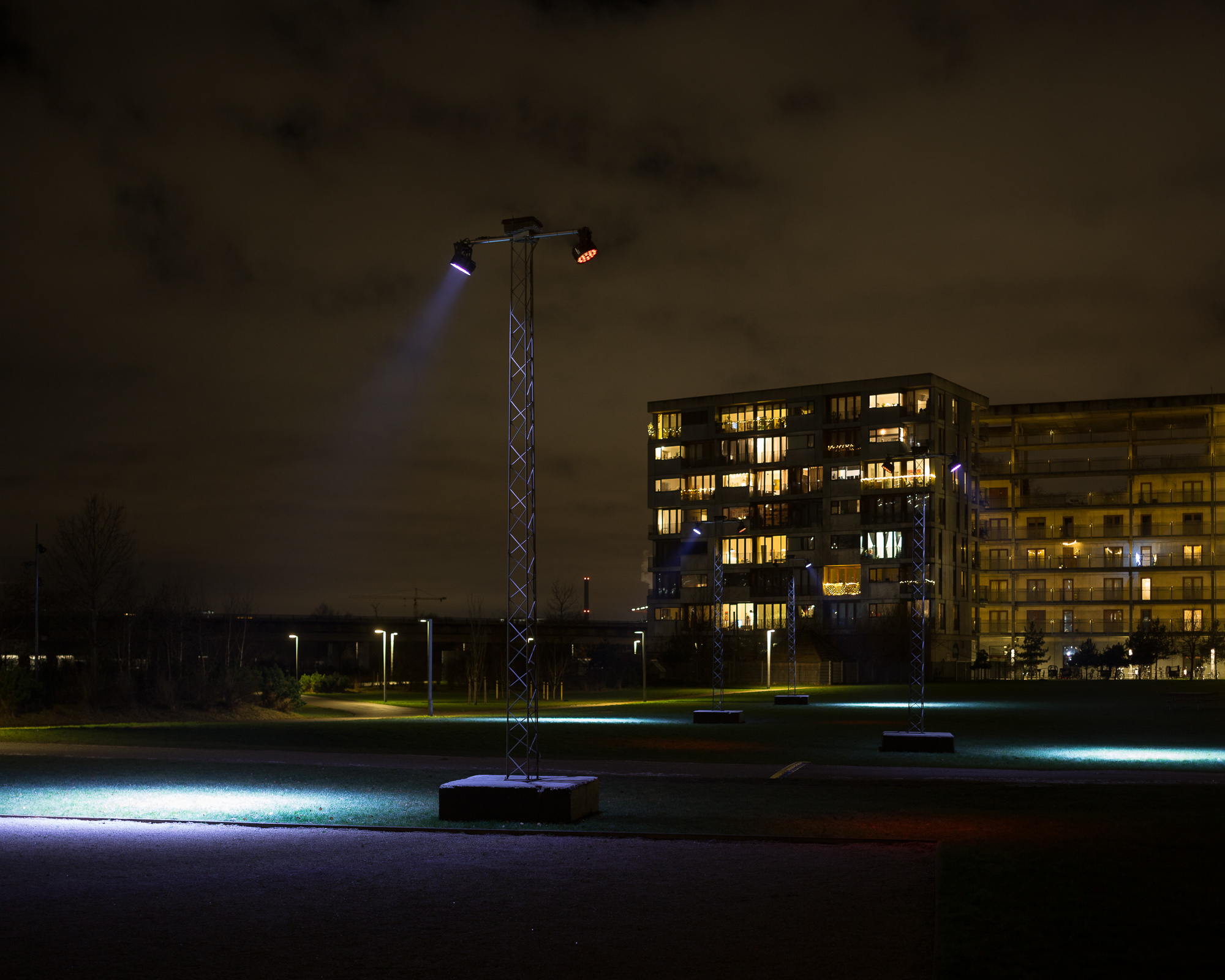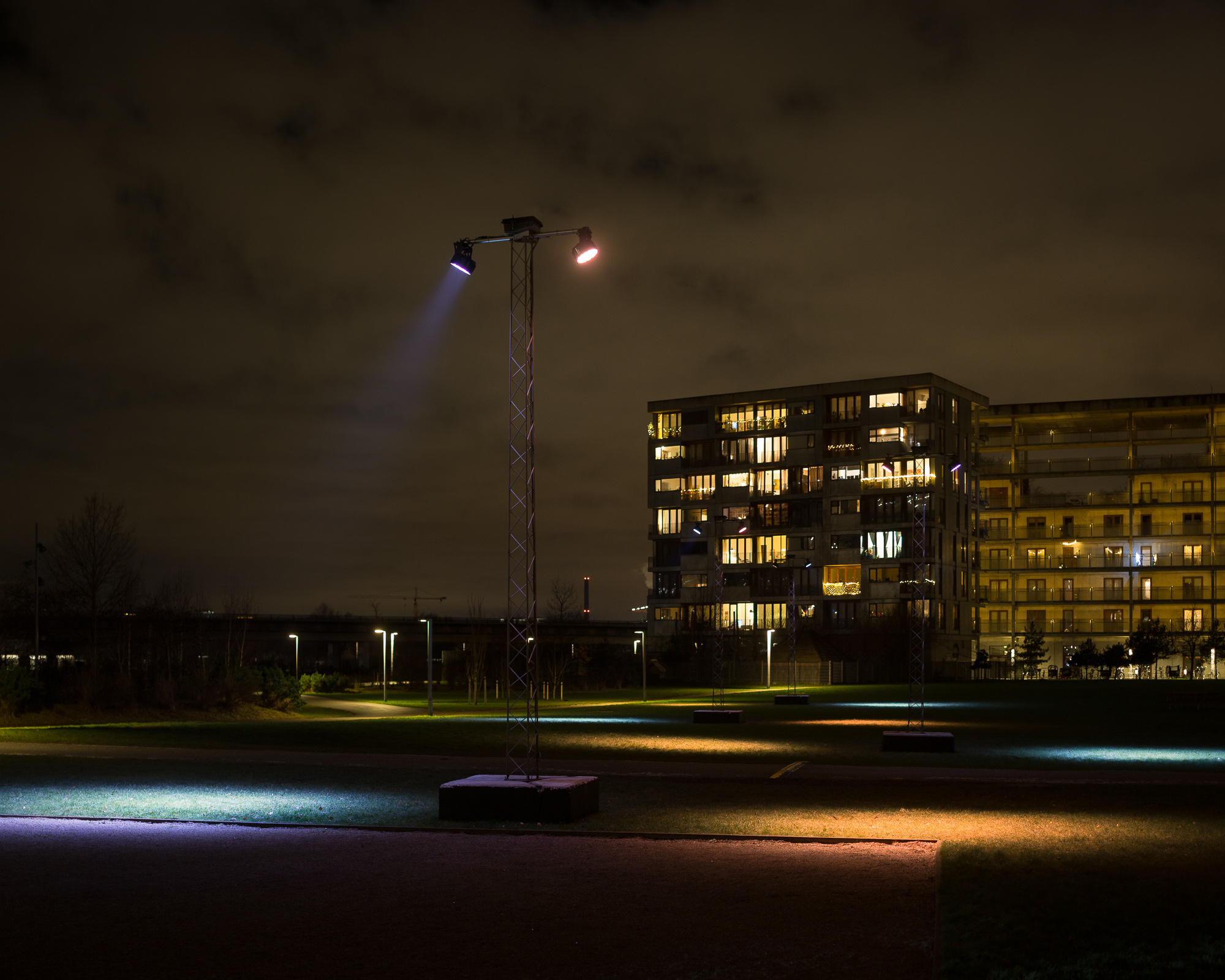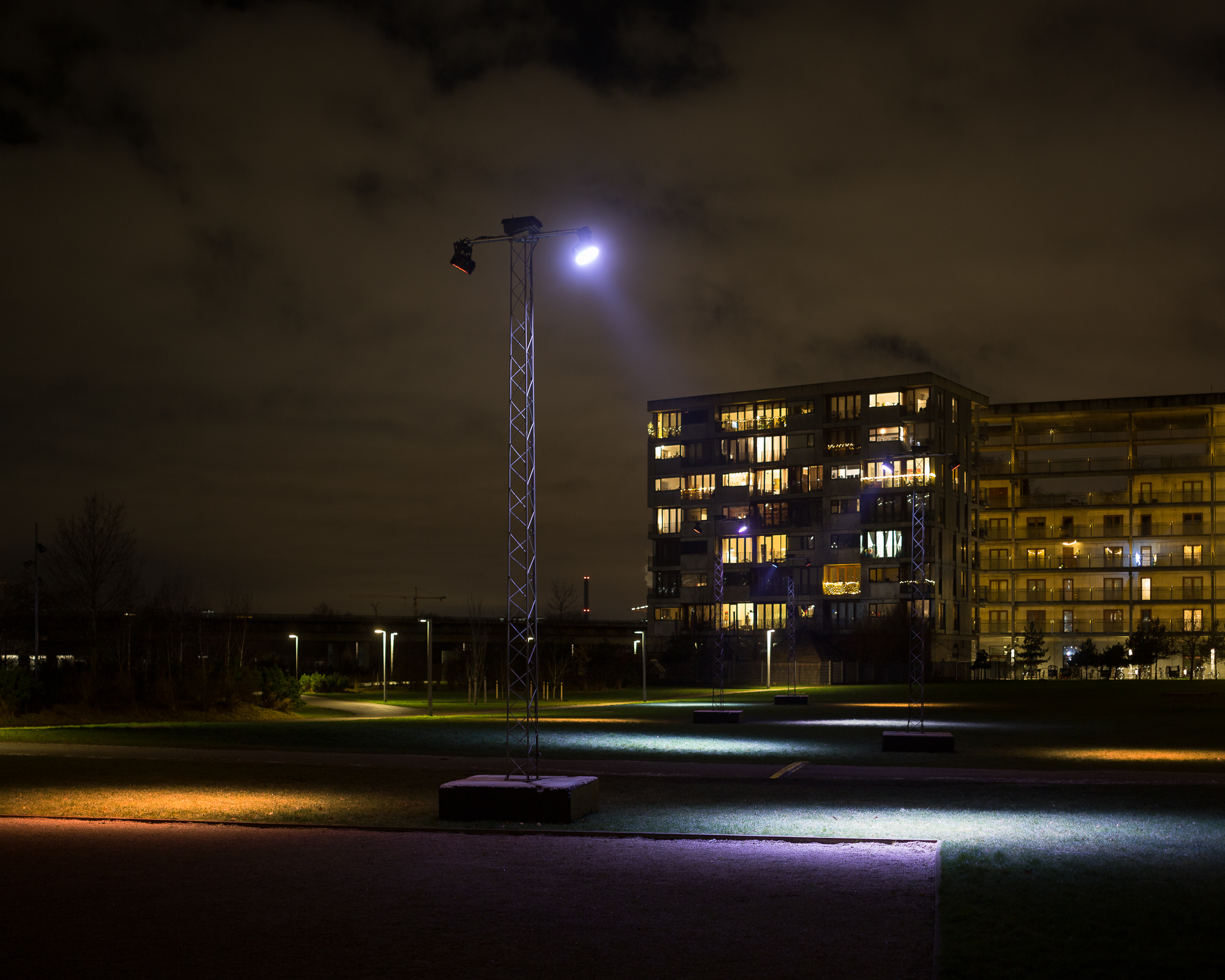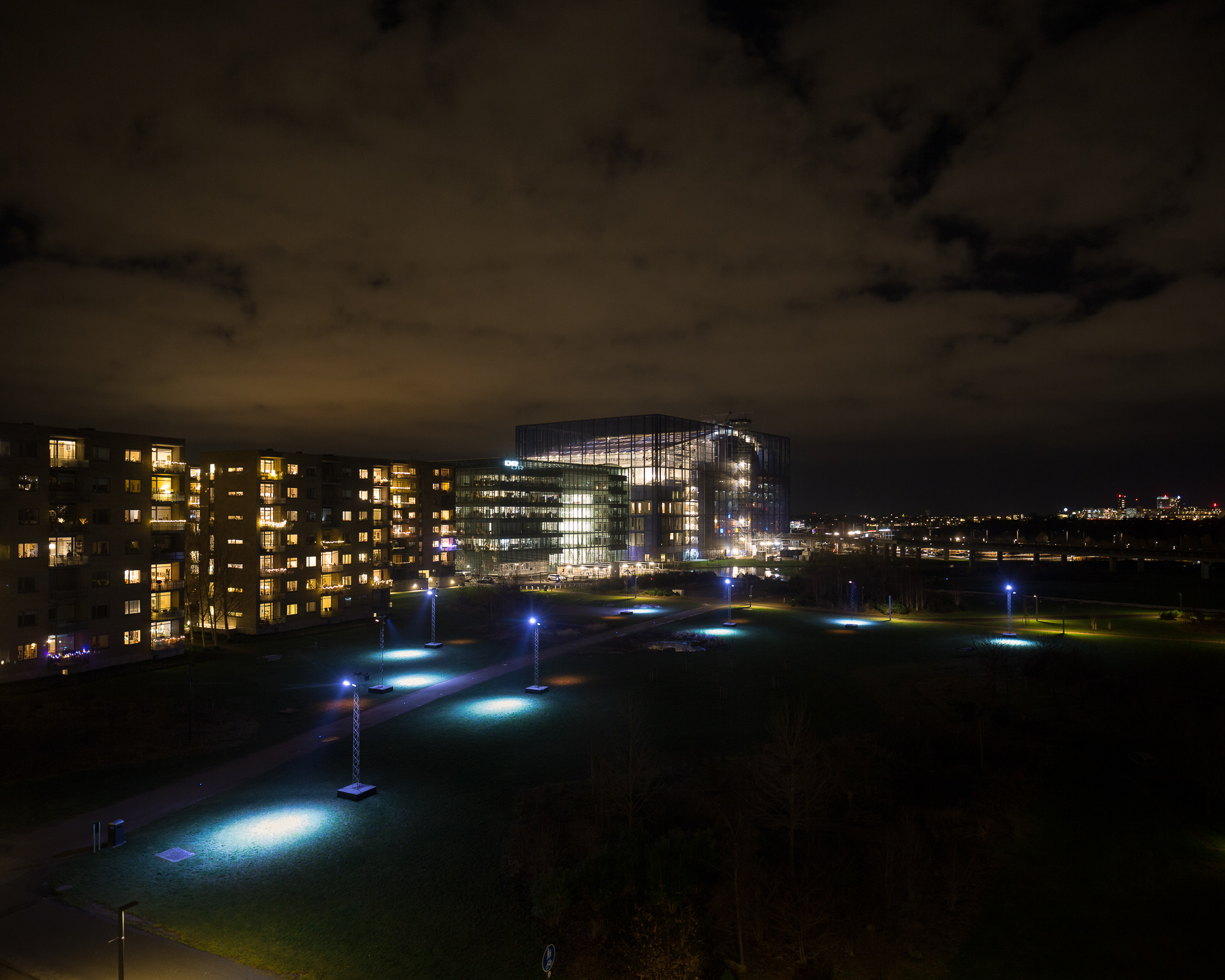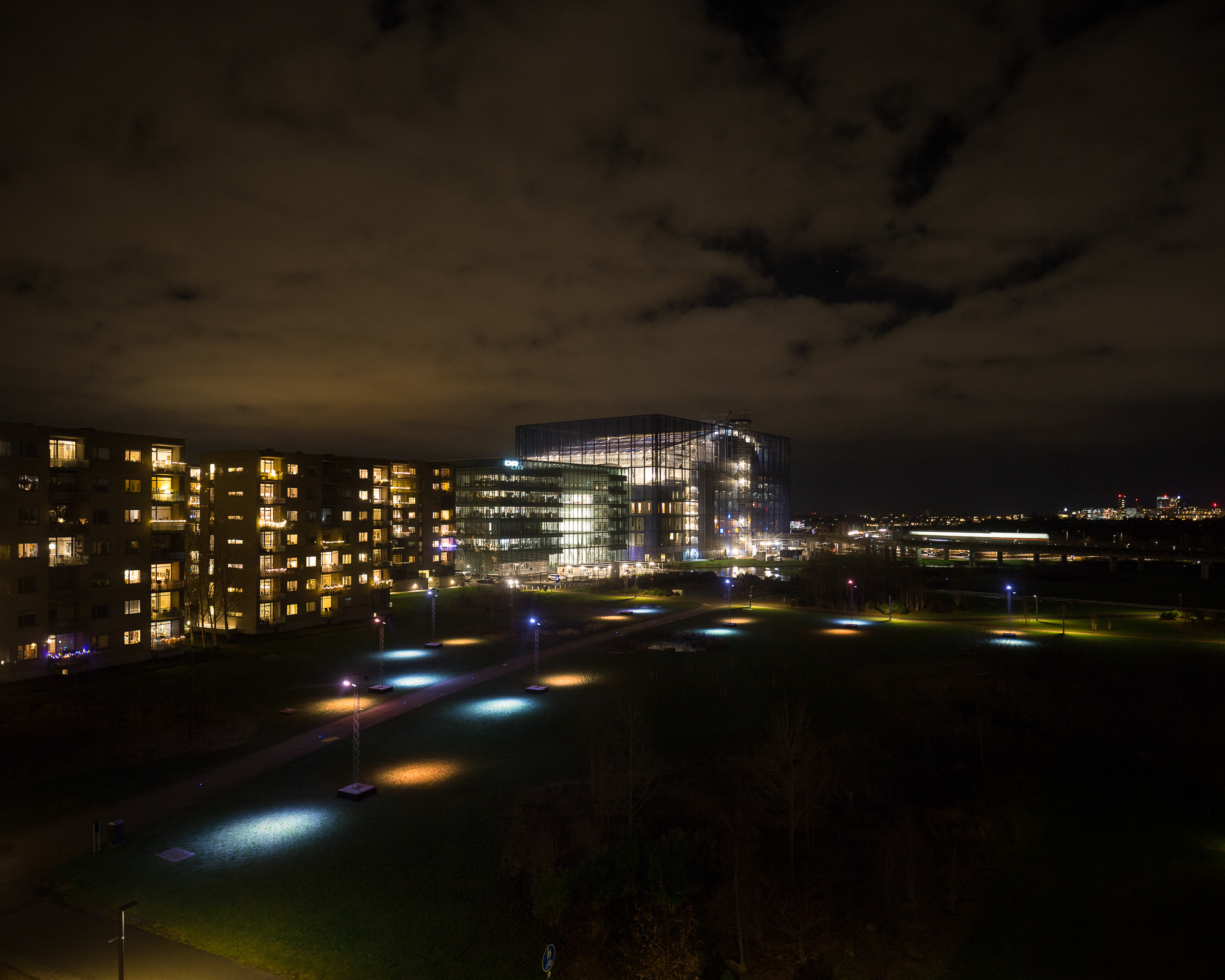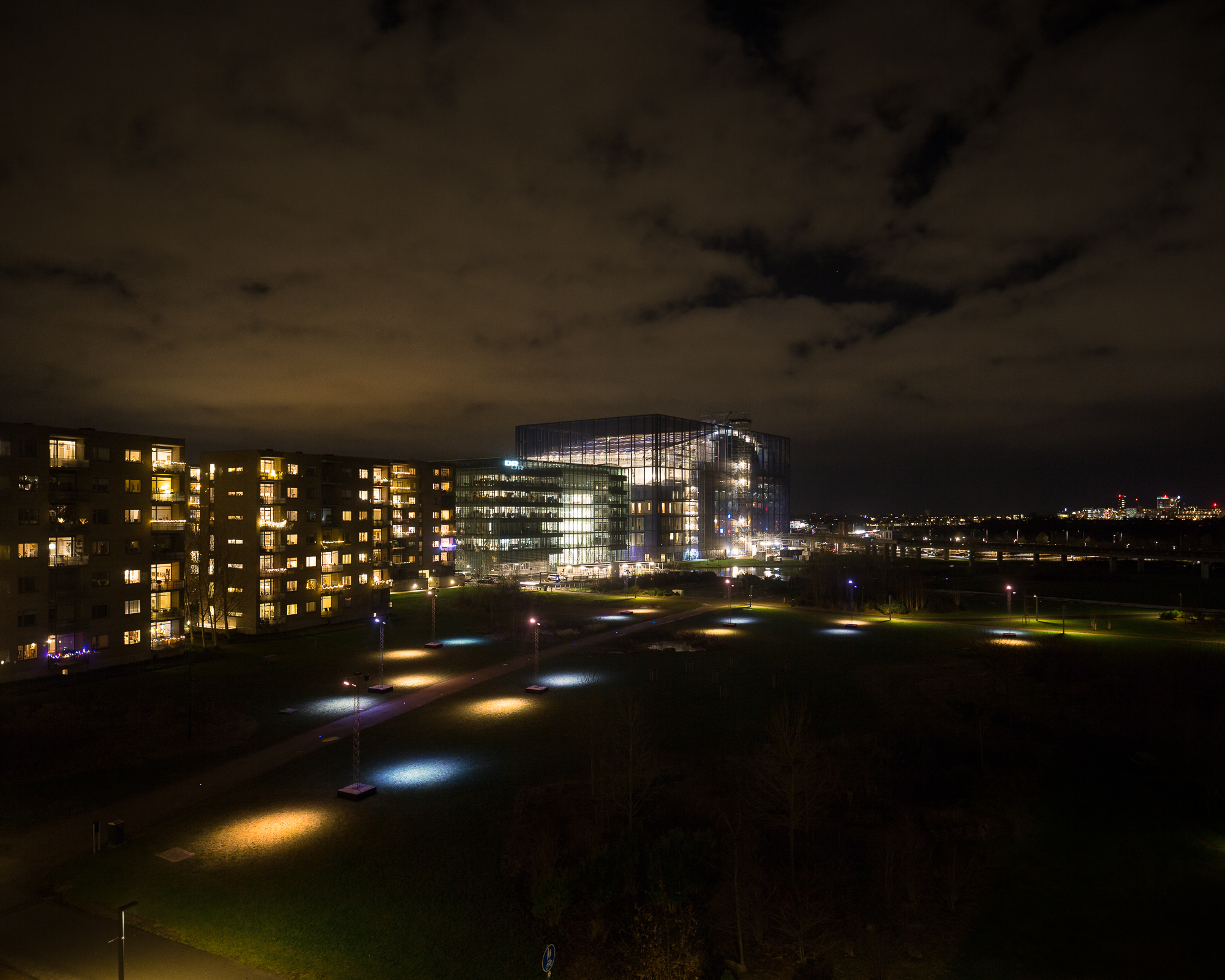 Description
A work which created a constantly pulsating field of light beams, a field of cones constantly changing color temperature. As the sun set the light would pulse, in a smooth gradual rhythm, rather fast and as it approached the end of day the light would pulse gradually slower throughout the night until sunrise. The warmest and the coldest temperature of the light was derived from sources of light in the visible surroundings. Temperature Field was a work to experience both from ground level as one moved about in the shifting light environment and from the surrounding apartment buildings. It invited passersby to encounter the park area in new ways and investigated the influences of color temperature and rhythm of light in public spaces.

Temperature Field consisted of 8 masts placed in a composition. Each mast held two lamps, each focused in opposite directions. Two cones of light were projected from each mast onto the grass covered ground. The light was programmed to change continually according to two of the most basic qualities of light, changing color temperature and rhythm.

The work was developed for the park Grønningen in Ørestad, was initiated by Studio Reflektor and was a commission for Ørestad Grundejerforening.
Photographer
Supported by
Ørestad Grundejerforening, Studio Reflektor
Materials/Dimensions
8 steel masts (6 m), 8 concrete bases (1500 x 1500 x 400 mm), 16 LED Par lamps, 8 wireless DMX receivers, 1 wireless dmx transceiver, control unit