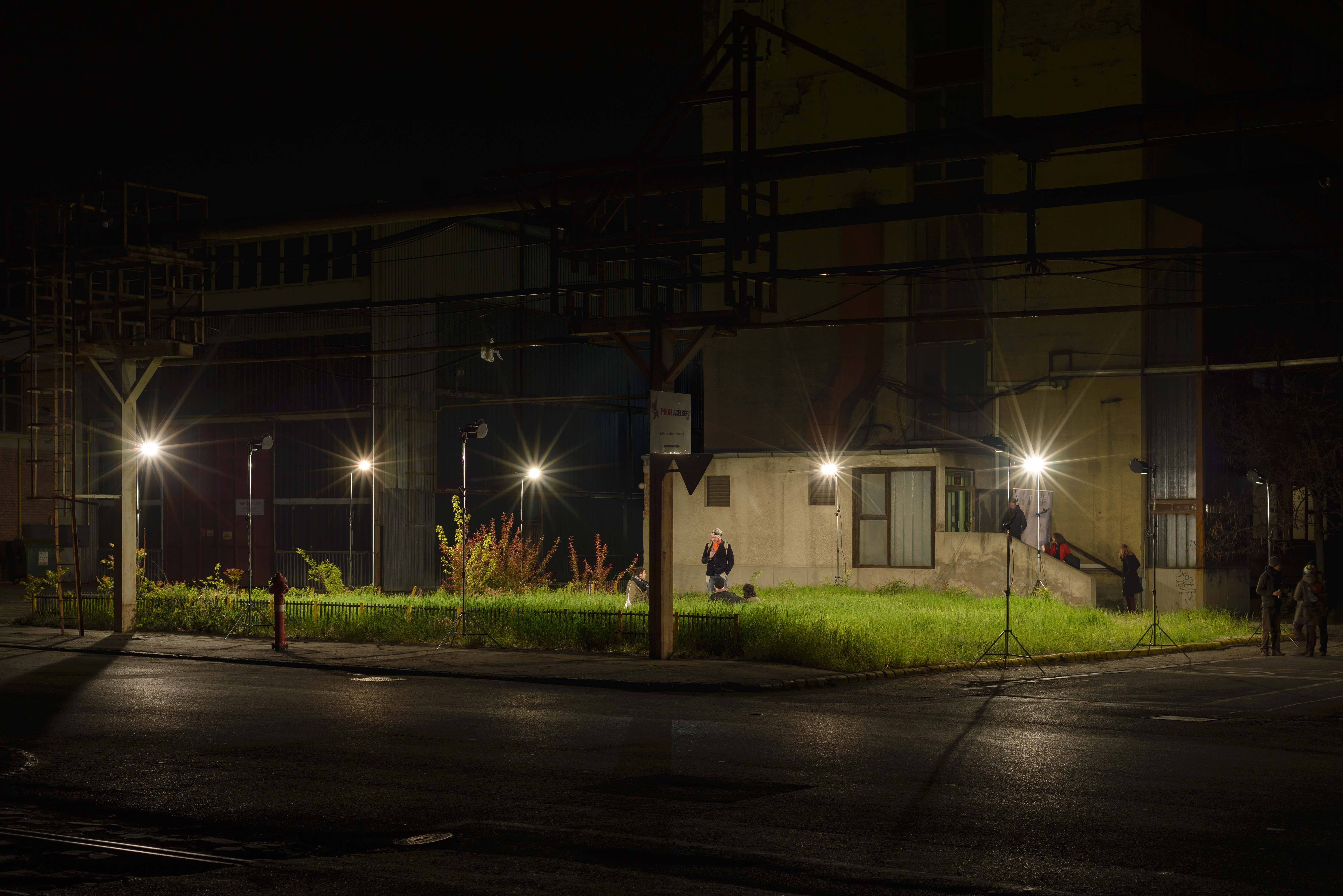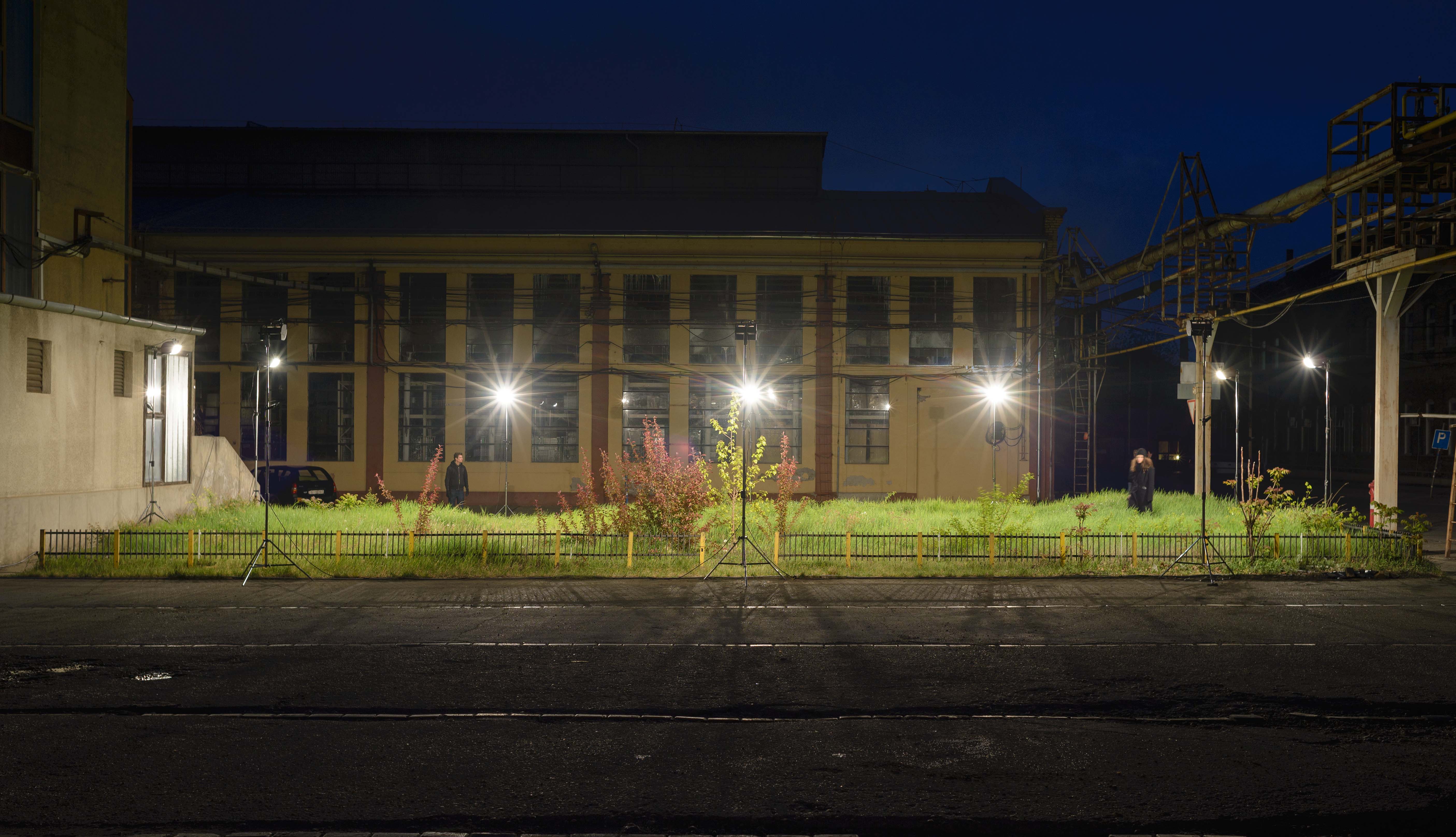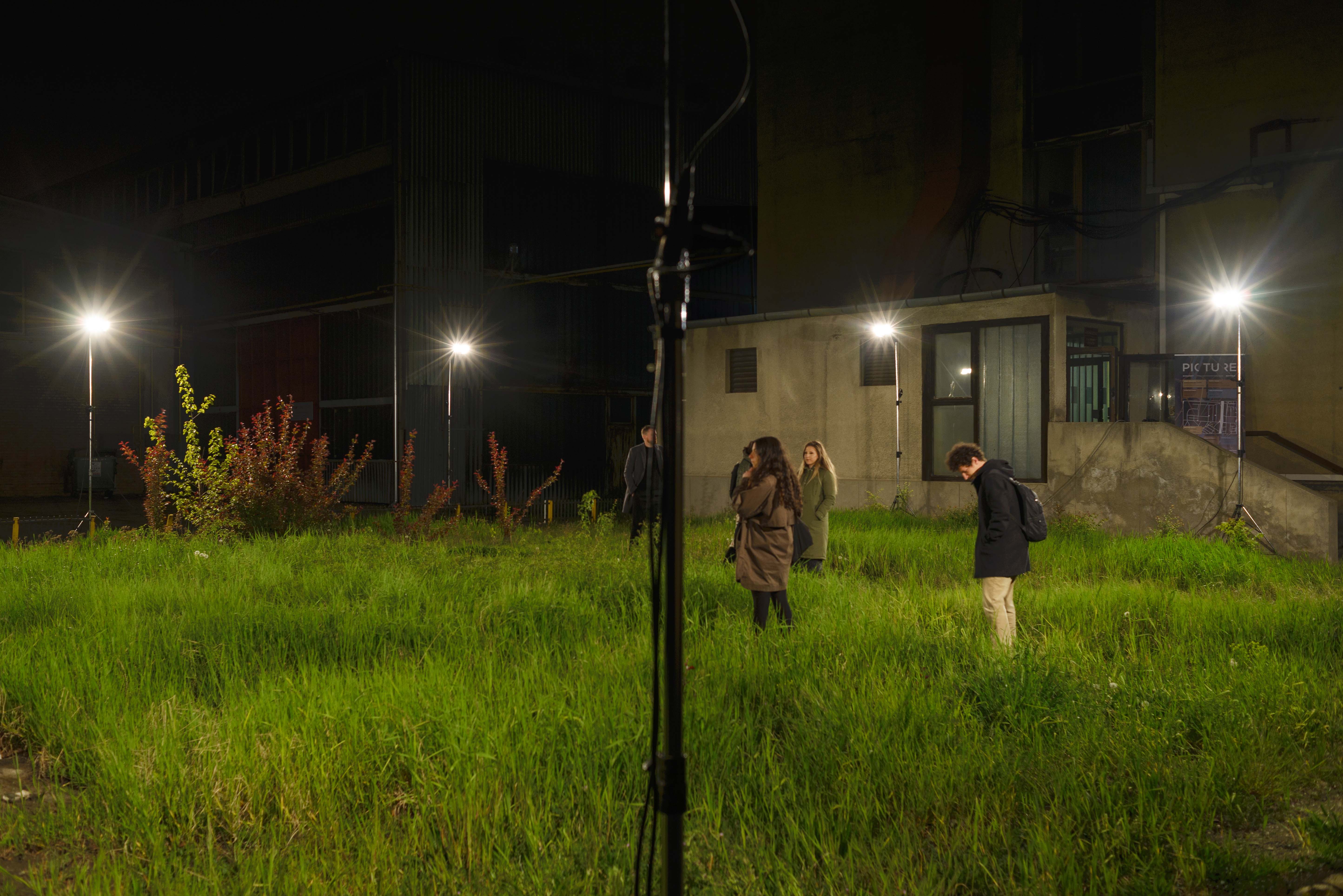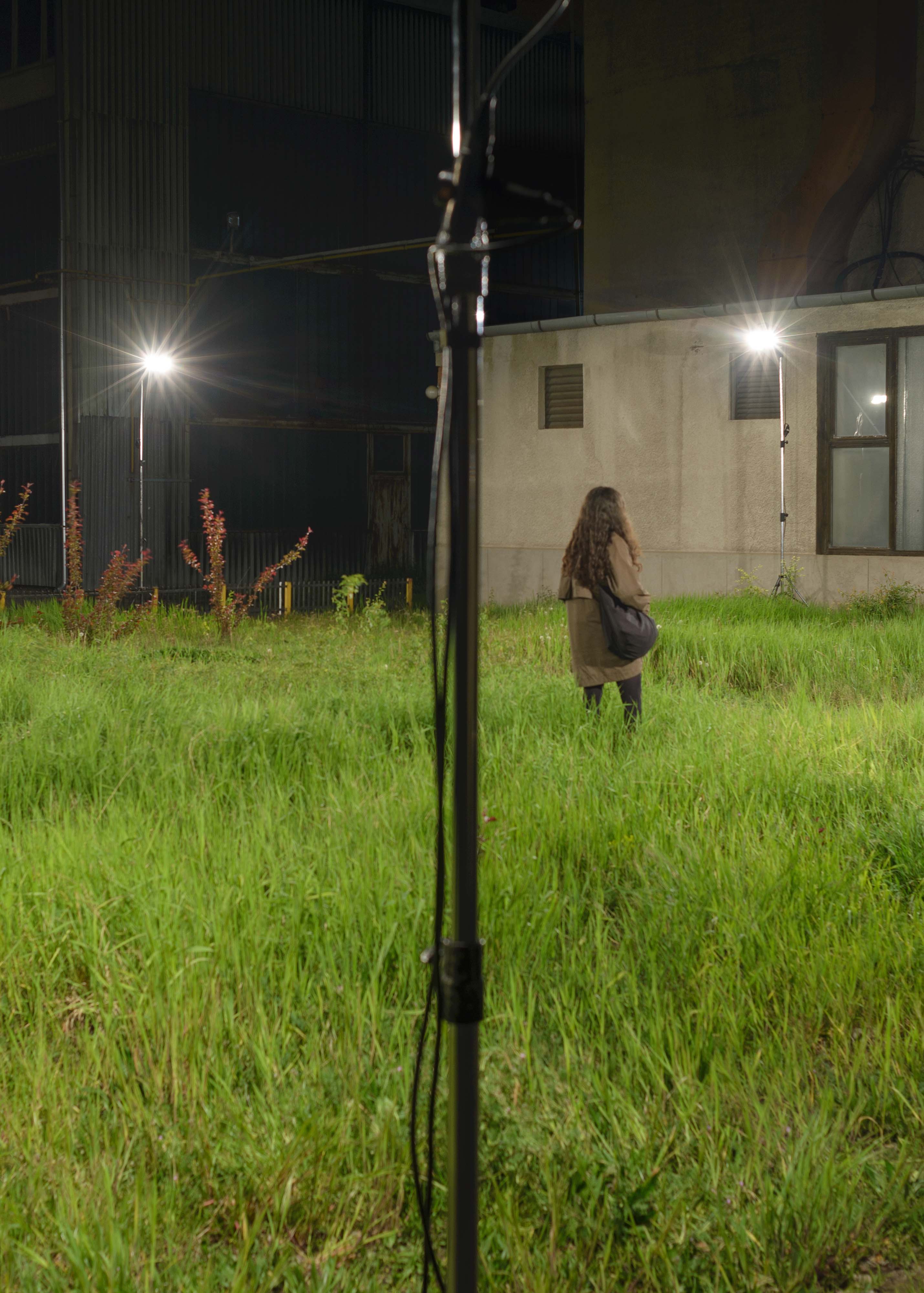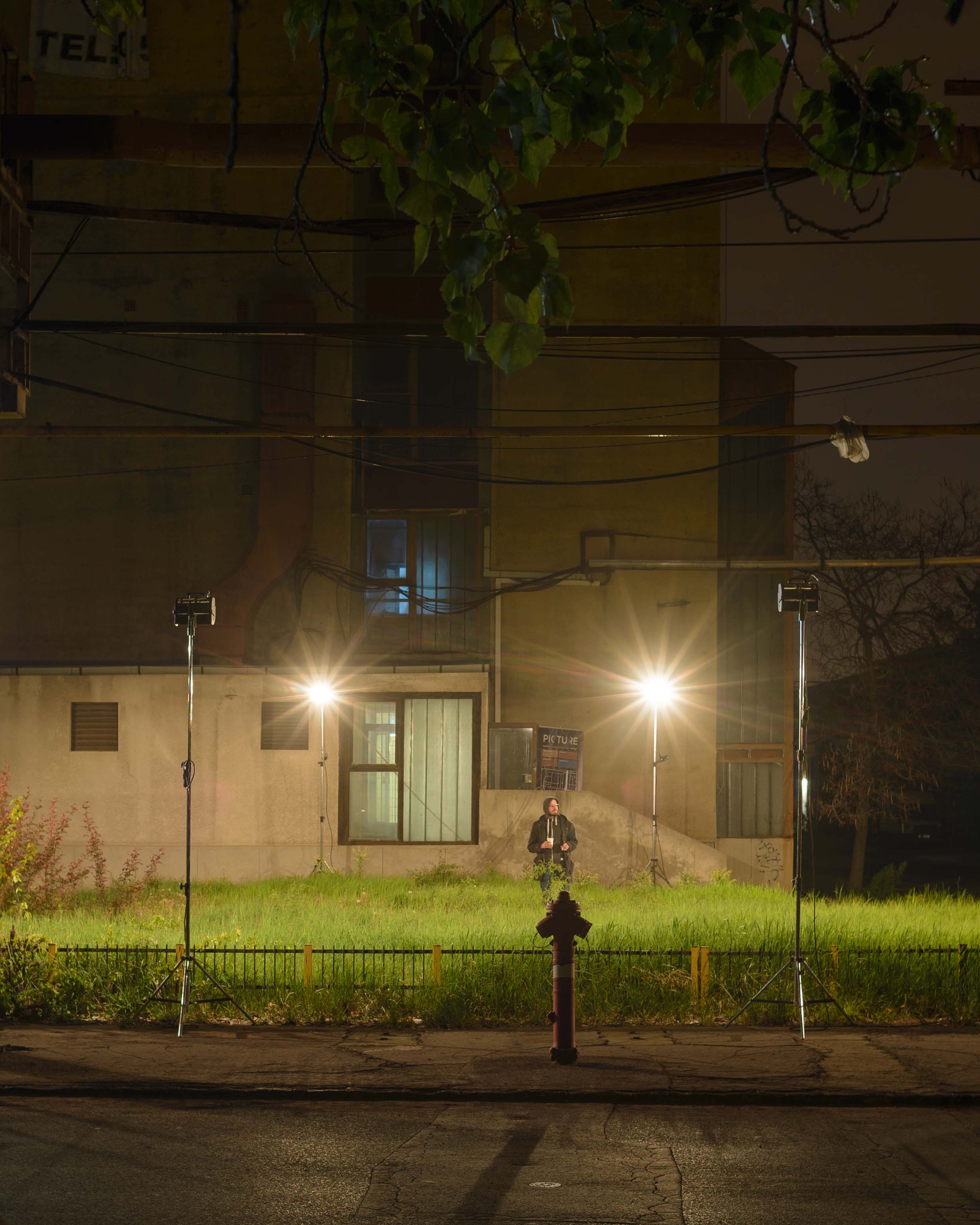 Description
Potential Park (for Csepel) was a light intervention emphasizing an existing abandoned plot overgrown with grasses, weeds and flowers in the industrial area of Csepel. Ten flood lights on tripods were positioned around its circumference. As it grew dark the plot became increasingly visible and slowly transformed into a bright glowing green field amidst the dark industrial surroundings. The light was programmed to continually slowly fade from full to very low intensity.

Approaching the plot walking along the long main street of Csepel Müvek the audience would experience a pulsating intense glow in the distance. Experiencing the work from the outside brought attention to the existence of the plot while at the same time encouraging attention to the surroundings which were emphasized by its unusual distinct presence. Moving from outside to inside the plot the audience experienced a complete shift in orientation as they were blinded by the light and thus optically enclosed within a bright field of grasses surrounded by darkness. Spending time within the plot this experience would gradually come and go as the light pulsed.

In a sense the viewers would loose orientation and temporarily leave the expected experience of Csepel. They were invited to experience the existing conditions in a multitude of new ways and consequently to imagine its possible transformation. The work exposed potential futures through turning the present plot into a temporary public park.
Photographer
Máté Tóth
Supported by
Artopolis Association, Østfold Kulturutvikling, IN SITU European Network for Creation of Art in Public Space
Materials/Dimensions
10 x 1000 W halogen flood lights, 10 tripods, control unit