New public light work, Temperature Field, opened November 28 in Ørestad, Copenhagen, and will be running until February 28 2018. It is also included in the program of the upcoming Copenhagen Light Festival. The project is initiated by Ørestaden Grundejerforening and Studio Reflektor.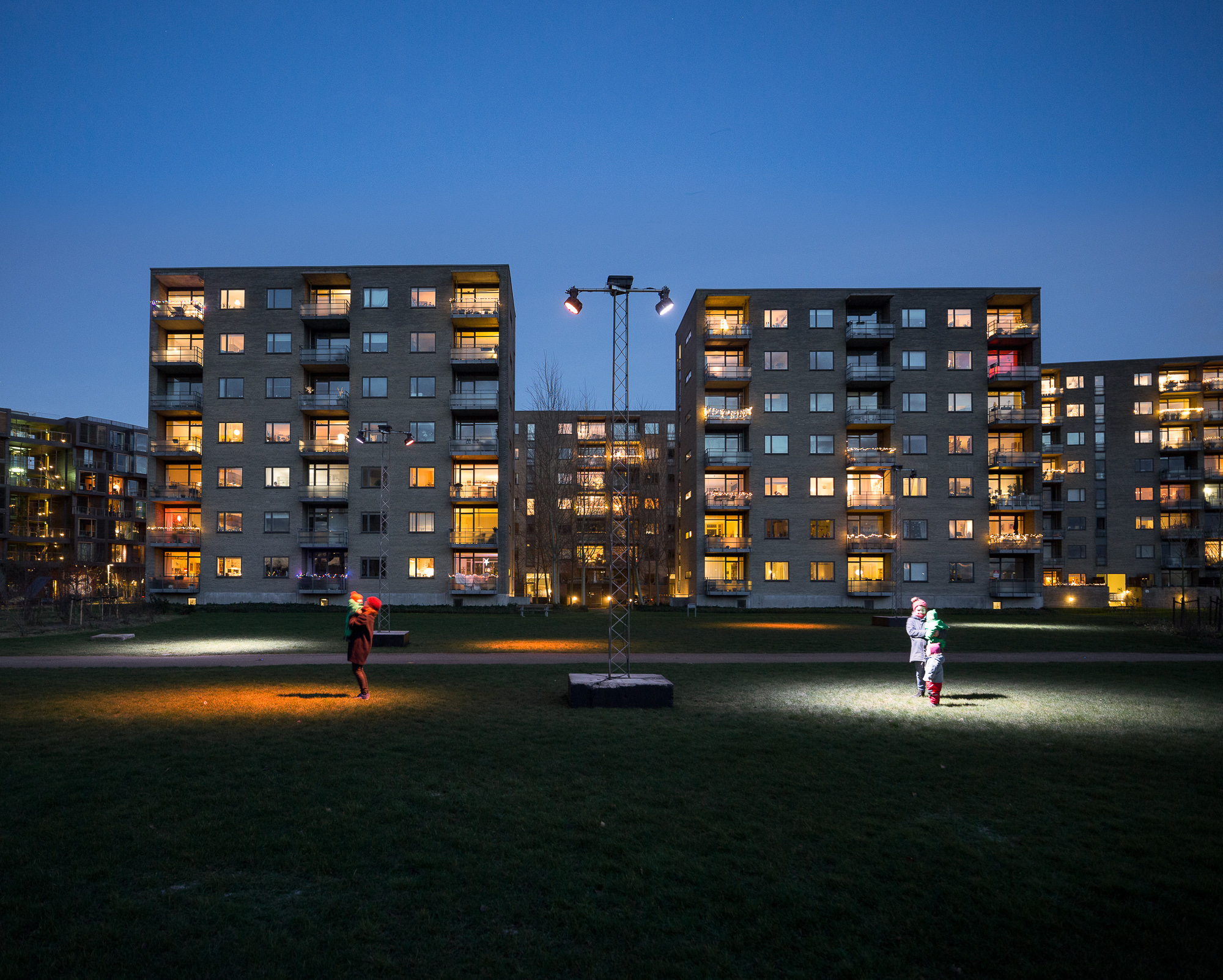 New video documentation by Tobias Brock Korsgaard of Temporary Beacons (For Fredrikstad), 2016.
Winner of competition to realize permanent public light art installation in Aarhus, Denmark. The work titled Double Focus is planned to open mid January.
Link to project info: De Tre Broer
Link to article: Spektakulær lyskunst skal præge Brabrandstien og De Tre Broer